Trusted Pest Control In Charlotte County, VA
Charlotte County encompasses some of southern Virginia's quaintest and friendliest towns, including Keysville, Red Oak, and Wren. These rural communities are filled with industries, trailheads, good schools, regionally-inspired eateries, and lots of Virginia charm. But because of the amount of warmth and moisture that local conditions bring, residents are at the mercy of pests throughout the year.
At Go-Forth Pest Control, we believe that customer satisfaction is the most important part of our process and we work to achieve that with integrity, open communication, and a priority on safety. Homeowners and businesses have relied on our trusted Charlotte County pest control since 1959 and with good reason. In addition to our focus on your happiness, we also guarantee our results, use EPA-approved products, and offer the option of recurring services to maximize your savings and coverage.
For more information on our Virginia pest control options, contact us today.
Residential Pest Control In Charlotte County, VA
When it comes to keeping harmful pests out of your Charlotte County home, look no further than Go-Forth Pest Control. We have been providing local homeowners with reliable pest control services since 1959. Our family-owned and operated business is now in its third generation and we continue to make your satisfaction our #1 goal.
Given our extensive background and various certifications and affiliations, we're able to provide you with a wide variety of pest control solutions that range from routine prevention for general pests to more specific pests like mosquitoes and termites. No matter which services we provide, we promise that they will always involve EPA-registered products that are safe for pets and children. We also guarantee the results of our treatments and offer discounts on our recurring programs. Don't wait around and wonder when the next pest problem is going to strike your home. For more information on our residential pest control services in Charlotte County, contact us today.
Protecting Your Charlotte County Home From Formidable Termites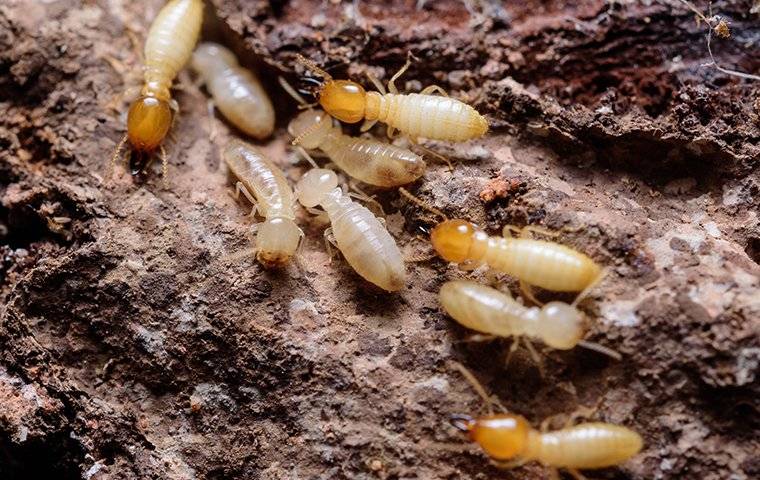 Whether you're aware of this fact or not, your Charlotte County home is left vulnerable to termite problems throughout the year. These pests are attracted to wood, which your property readily provides. When you add into consideration the amount of moisture and heat that you experience, your home is all the more enticing to termites. Monitoring for termite activity and preventing infestations is nearly impossible for the average homeowner and not a chance that you want to take when thousands of dollars are on the line. This is why the best way to protect your home from termites is with professional help from Go-Forth Pest Control.
Our termite control services span routine inspections to Wood-Destroying Insect Reports in order to keep your property covered at every turn. One of the treatments that we employ is the Sentricon® System with Always Active™, which offers the safest and most trusted protection from termites.
For more information on our Charlotte County termite services, contact us today.
Ant Prevention And Control Tips From Charlotte County Exterminators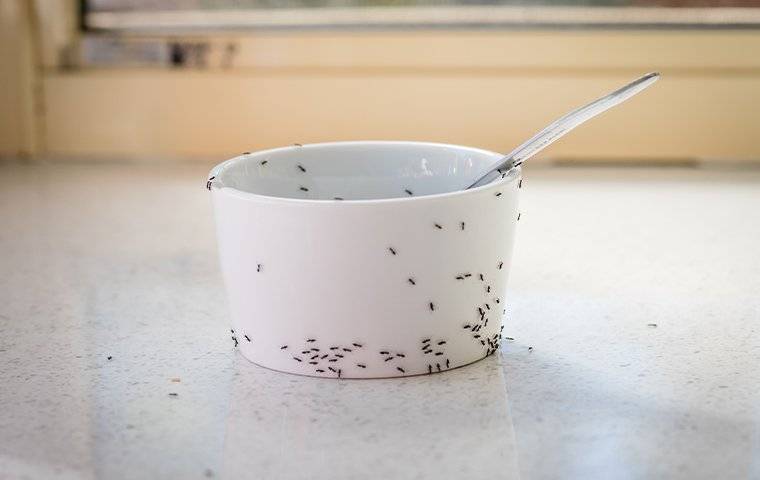 Ants are the most common nuisance pest for Charlotte County homeowners, so working to prevent them is key. Here are the top tips from your local exterminators:
Consider your kitchen to start. Are there spills that need to be cleaned up? Crumbs that are everywhere? Be sure to tidy up routinely, which includes taking out the trash before it piles up or contains discarded foods.
Always keep leftovers and pantry items in sealed and secure containers.
Rinse jars and cans before recycling them.
Look for leaky areas of the home and fix even the smallest issue. Places like downspouts, bathtubs, and pipes are usually key offenders.
Don't forget about the bathroom! Be cognizant of soap and shampoo spills, which ants may mistake for food.
Professional assistance is always the most effective way to prevent and eliminate ants. With routine barrier applications, you can live your life without the constant stress of attracting ants without intending to.
For more information on ant control and for routine residential pest control services, contact Go-Forth Pest Control today.
Commercial Pest Control In Charlotte County, VA
At Go-Forth Pest Control, we have over 60 years of experience protecting Charlotte County businesses from a wide variety of pests. Whether these pests are simply a nuisance or pose more serious threats to health and property, we have the answer. We provide each of our customers with an action plan that we tailor to their specific needs. These programs take into account the specifications of your property, industry regulations, and a host of other factors.
It's our mission to make your satisfaction our top priority and we exemplify this in a myriad of ways. We always act with honesty and fairness, guarantee the results of our treatments, and take the time to understand your concerns. We're ready to work with businesses like property management firms, restaurants, schools, medical facilities, and more. Take a proactive stance against pests and to learn more about our Charlotte County commercial pest control offerings and their benefits, contact us today.