Pest Control In Chesapeake, VA
Life in Chesapeake, VA, is truly a joy. This lovely coastal city embodies the ideal balance of exciting city life and serene waterfront living. However, not everything about Chesapeake is beautiful; more specifically, we're talking about pest activity. Pests are a year-round problem around Chesapeake, and it's a good idea for property owners to secure dependable pest protection. That's where we come in.
Welcome to Go-Forth Pest Control, your go-to source for dependable Chesapeake pest control. We are a 3rd generation family-owned and operated company that has been providing complete residential and commercial pest control solutions to properties throughout Chesapeake and the surrounding areas since 1959. We're experienced in dealing with all kinds of infestations, no matter how big or small. Our expert team provides full coverage from a long list of common area pests, some of which include termites, mosquitoes, bed bugs, fleas, hornets, wasps, and ants. Contact us today to learn more about our quality pest control solutions.
Residential Pest Control In Chesapeake, VA
Your Chesapeake home is no place for pest activity, but it's an unfortunate reality that many of us face. These unwelcome intruders pose a real threat to homeowners and their loved ones, and that's why we're here to help. Our residential pest solutions give your home year-round coverage from household infestation. Our service plans include the following:
My Elite: Total coverage and customized service
My Elite Plus: My Elite plus additional benefits
Botanical Essentials: Green methods of pest reduction
The Basic: Most popular service plan
Monthly Pest Control
Bi-monthly Pest Control
Premium Lawn Services
Commercial Pest Control
Termite Control: Accredited WDIR termite inspectors
All of our treatments are customized to meet your needs, and we also offer follow-up services to keep you protected all year long. Our services are unparalleled, and our level of customer service never waivers. Reach out to us today to discuss your residential pest control needs.
Is Professional Mosquito Treatment Right For My Chesapeake Home?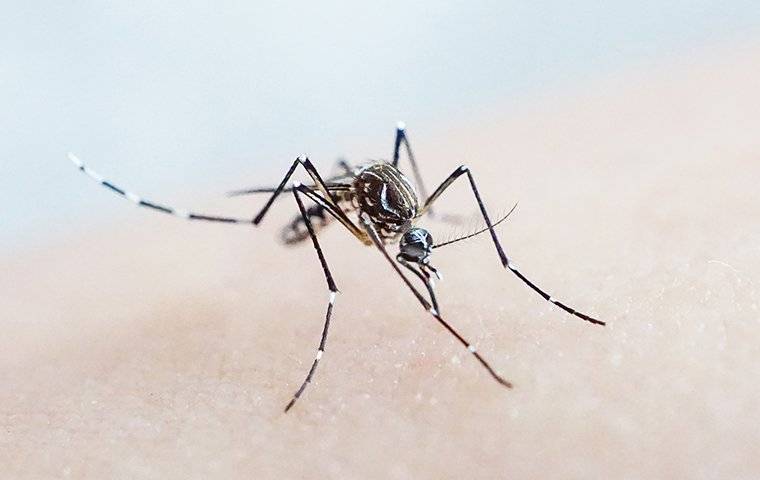 As vector pests, mosquitoes can spread diseases to their hosts, so it's important to be as proactive as possible in your prevention efforts to protect yourself. When it comes to eliminating mosquito populations around your home, it's best to leave your mosquito control needs to a team of experienced pest professionals.
Go-Forth Pest Control provides reliable, effective, and safe mosquito control solutions you can trust. Not only does expert mosquito control eliminate all adult mosquitoes, but it also addresses the thousands of eggs around your property that are hard to get to on your own.
Professional mosquito treatments are right for your Chesapeake home because they give you the long-lasting protection you can rely on. Our mosquito control and prevention services are customized to solve your mosquito problems, guaranteed. Call us today to address all of your mosquito control and prevention needs.
How To Choose A Bed Bug Exterminator In Chesapeake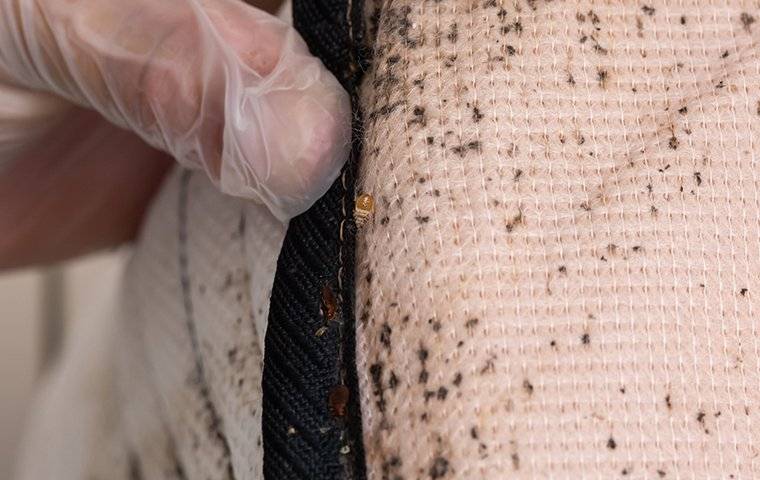 Bed bug activity can occur anywhere, meaning all Chesapeake properties are at risk for infestation. Bed bugs don't care where you live or how clean your home is; as long as your home is brimming with conducive conditions, bed bugs are eager to get in.
Bed bugs can be found in all kinds of places, like on mattresses, in box springs, in electrical outlets, and behind wall hangings. It can be very difficult to identify all bed bug hiding places and dealing with an infestation can be an overwhelming nightmare. That's why professional bed bug services are the best way to go.
If you're wondering how to choose a bed bug exterminator in Chesapeake, you should go with a team that customizes a treatment plan to meet your needs. That's exactly what we do at Go-Forth Pest Control. Our bed bug control solutions bring you expertise you can't get elsewhere. If you want to secure quality bed bug control for your Chesapeake home, call us today. We're here to help.
Commercial Pest Control In Chesapeake, VA
When pests get into a business, there are a lot of consequences to be conscious of. Not only can they do damage to your facility and inventory, but they can cause contamination that negatively impacts everyone in the building. If you want to effectively protect your employees, customers, and overall reputation, it's crucial to get in touch with the pest professionals.
Here at Go-Forth Pest Control, our commercial pest control services are exactly what you need to stay protected from infestation. We service a variety of local businesses and facilities, some of which include HOA and property management, nursing homes, offices, and industrial complexes. Our service plans are customized to meet your needs, and we cater each treatment to cater to the specifications of your facility. If you want guaranteed, pest-free results that promise to protect your Chesapeake business from the effects of pest infestation, we've got your back. Get in touch with us today for your free quote.