Quality Pest Solutions For Chester, VA Properties
Chester is a census-designated place in Chesterfield County, located about 13 miles away from Richmond, the state capital. Protect your Chester home or business from common area pests by partnering with the local pest control experts here at Go-Forth Pest Control. For more than 50 years, we've been committed to providing excellent residential and commercial pest control services for property owners in the Piedmont Triad region.
Whether you're looking for general pest management or specialized treatments, the professionals at Go-Forth Pest Control have you covered. Don't allow pests to invade your Chester property and threaten your peace of mind. Instead, turn to the skilled technicians here at Go-Forth Pest Control for excellent pest control solutions that will protect your property throughout the entire year. Give us a call today for more information about our commercial and residential pest control options.
Home Pest Control In Chester, VA
Your home offers everything pests could ever need. There are plenty of sources of food, water, and shelter, all of which pests need to thrive. Unfortunately, pest infestations are a significant threat to both your home and family. Not only can pests cause extensive damage to your residential property, but they can also spread a variety of diseases that can make you sick.
The best way to keep your home free of pests throughout every season is to work with the professionals from Go-Forth Pest Control to implement an ongoing residential pest control plan. We have a deep understanding of area pests and how to stop them from taking over your home. By using high-quality products and effective prevention strategies, we'll rid your home of pests and ensure they never have the opportunity to invade in the future. Give your home the complete pest protection it needs by partnering with Go-Forth Pest Control today.
The Importance Of Professional Termite Control In Chester, VA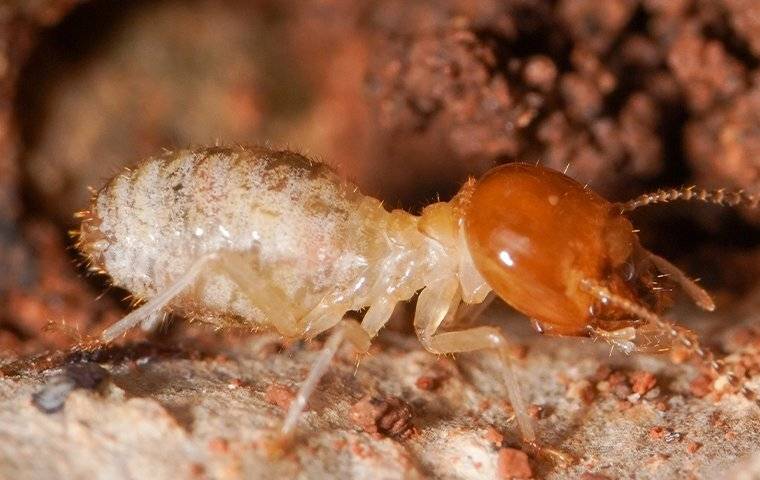 Termites are common pests that feed on cellulose, which is a material found in wood. These small pests live in large colonies and are capable of causing extensive damage to your Chester home or business.
Each year, termites cause more property damage than floods, house fires, and earthquakes combined. More than 5 billion dollars is spent controlling termites and repairing the damage they inflict on homes and businesses annually. When it comes to keeping your Chester property free of these wood-eating pests, you can't go wrong with a little help from the skilled technicians here at Go-Forth Pest Control.
We provide services to control and prevent all kinds of common pests, including termites. Whether you're looking to rid your property of an existing infestation or prevent termites from invading your property in the first place, we have you covered.
Contact Go-Forth Pest Control today for more details about how we control, eliminate, and prevent termite infestations.
Are Silverfish Harmful To Chester Homes?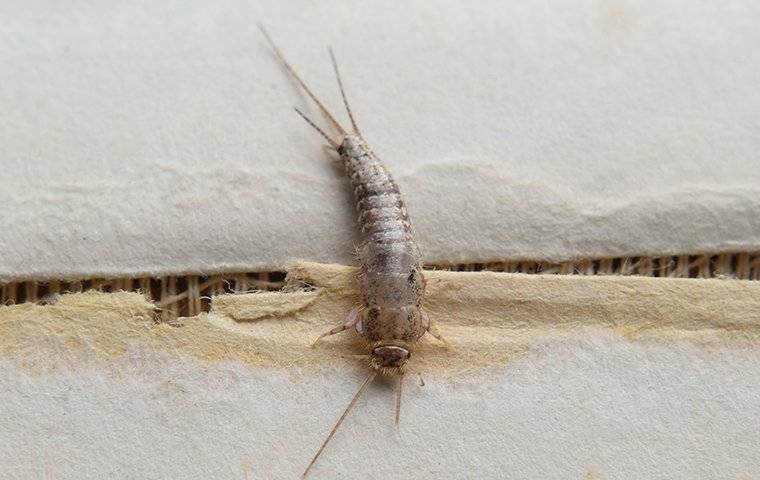 Silverfish are small, wingless insects that get their name from their silvery color and fish-like movements. They have tear-shaped bodies with three-pronged appendages extending from the bottom of their abdomens.
These adaptable pests are occasional invaders, which means they invade Chester homes sporadically throughout the year when outdoor conditions become unfavorable. Silverfish prefer to live in damp, humid areas that have a lot of excess moisture, such as bathrooms and basements.
They are difficult pests to eliminate due to their fast movements and nocturnal behavior. Although silverfish don't pose any health threats to humans, they can still cause problems when they get into your Chester home. Silverfish feed on carbohydrates, which are found in many household items. These tiny pests eat book bindings, glue, shampoo, clothing, wallpaper, and other materials that contain sugars and starches.
To keep your Chester home protected from silverfish and other common household pests, don't hesitate to partner with the experienced technicians here at Go-Forth Pest Control. We'll work with you to find the right solution for all of your residential pest control needs.
Commercial Pest Control In Chester, VA
Owning a business comes with many responsibilities. And one of those responsibilities is protecting your business from pests. Pest infestations pose a significant threat to the success and reputation of your business, which is why professional pest management services are crucial. However, with the technicians from Go-Forth Pest Control by your side, you can rest assured that your Chester business will remain free of pests year-round.
For years, Go-Forth Pest Control has provided excellent commercial pest control solutions for businesses in Chester and beyond. With decades of experience combating pest problems in professional environments, we are the right choice for all of your commercial pest control needs. Don't allow pests to infest your property and cause a significant loss of revenue for your business. Instead, turn to Go-Forth Pest Control for ongoing commercial pest control solutions you can depend on.