Pest Control In Clarke County, VA
Pest control isn't just about reacting to infestations; it requires proactively addressing the areas of your property where pests are drawn in the first place. That includes your yard, which is why Go-Forth Pest Control offers a range of services that include lawn care and inspections of your entire property.
In Clarke County, homeowners and businesses alike can benefit from preventive treatments and guidance from trained professionals. All this is much more affordable and far less time-consuming than having to deal with a pest problem that's grown into something dangerous or destructive.
Learn how we can help you with pest control and lawncare spraying in Clarke County, Virginia.
Residential Pest Control In Clarke County
Pest issues tend to compound. Not only do pests themselves lead to larger issues like property damage and health hazards, but one pest population on your property often leads to others. This is why residential pest control should be focused on addressing the many different kinds of pests that invade Clarke County homes, and the different places they can hide from detection.
At Go-Forth Pest Control, we provide pest control services and advice for how you can stay protected all year long. Here are the types of services we provide to Clarke County property owners:
Pest control: We can address many kinds of pests that invade your yard or home, and our treatments aim to provide protection against the widest range of species possible.
Lawn care: We also provide control services for your yard, which tends to be the first part of the property where pests form nests.
Termite inspections: It's better to be safe than sorry with termites, which is why we offer homeowners and property management companies routine termite inspections that provide peace of mind.
Keep your home safe from pests and the larger damage they can cause by contacting Go-Forth Pest Control today.
What You Need To Know For Effective Flea Control In Clarke County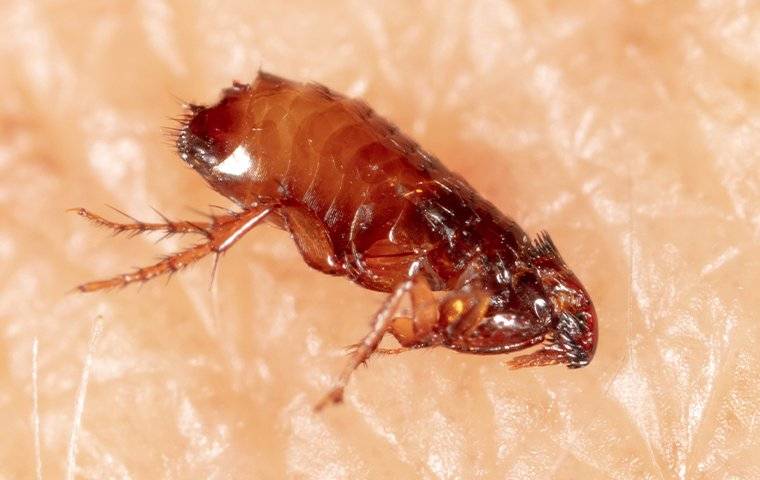 Contrary to popular belief, flea infestations don't just happen to property owners who have pets. Fleas can even bite and feed on people, and they can be introduced to any home via contaminated items or host animals. Once these parasitic populations form, they can be incredibly difficult to get rid of.
Not only are fleas tiny, but they also lay eggs in hard-to-reach areas of a property. Buying expensive products online or in the store won't do you any good unless you know how to properly inspect and treat all the places that are harboring the infestation.
This is why you shouldn't try to deal with fleas on your own. Instead, you can save time and money by turning directly to Go-Forth Pest Control for flea control. We know how to quickly eliminate the entire population and make sure it doesn't grow right back.
Save yourself from itchy flea bites in Clarke County by contacting Go-Forth Pest Control right away.
Here's What You Should Know About Spiders In Clarke County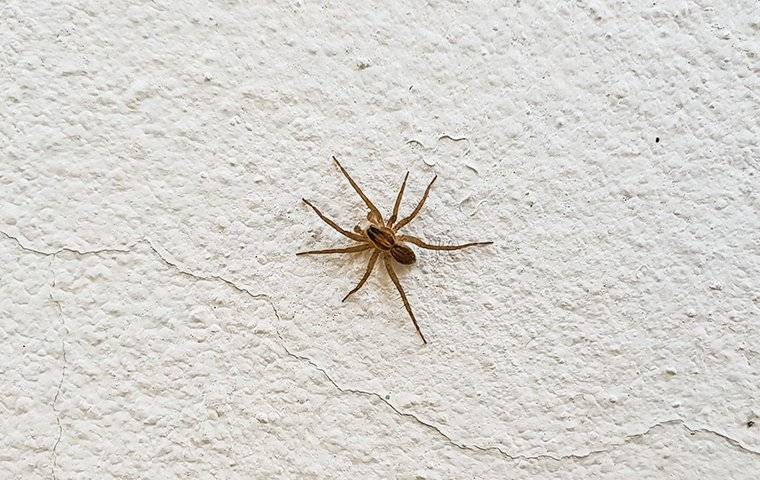 Thanks to our humid and warm weather, there are many kinds of spiders that thrive in Virginia. While they mostly stick to the outdoors, spiders can and will invade our homes and businesses. Unlike other pests that are attracted by indoor food and water sources, spiders are attracted by the presence of other pests to hunt for food.
For this reason, spider infestations are really signs of larger pest problems around your property. Only comprehensive and targeted pest control can truly address all the pests that might be drawing in arachnid populations.
Go-Forth Pest Control provides spider control that includes addressing the spiders themselves as well as the insect populations that might be increasing your likelihood of invasion. Contact us today or see more details on our website to learn how we can keep spiders out in Clarke County.
Commercial Pest Control In Clarke County
Pests are problematic for all kinds of properties, not just homes or food service locales. Commercial properties all tend to have areas where food and trash are stored, as well as storage areas and building infrastructure, which provide pests with nesting areas to lay low.
The disruptions an infestation can cause for your business, whether it's in impacts to your operations or in the costs of repairs for damaged property, are something everyone in Clarke County would rather avoid.
Go-Forth Pest Control offers a fast and thorough response to your immediate pest concerns, as well as treatments that help you avoid future pest disruptions. Here are the kinds of businesses that can benefit from our effective commercial pest control:
Property management: When you need your properties to be marketable and appealing to prospective buyers or renters, not to mention safe for the people who already live there, it's important to keep pest problems from forming.
Nursing homes: Properties where our loved ones are cared for and provided for need to be free of the health concerns pests pose.
Office and industrial: Pests can be attracted by human activity, and the byproducts or waste it produces, in offices and industrial complexes, too.
Keep pests away from your Clarke County business by turning to Go-Forth Pest Control.