Professional Pest Control In Connelly Springs, NC
If you are looking for a place with the small-town charm that North Carolina is known for, look no further than Connelly Springs. This small community is a quiet place to live, surrounded by the beauty of the Blue Ridge Mountains. But life in this quaint North Carolina town isn't perfect. Residents and businesses face their share of pest problems.
Fortunately, we are here to help. We are Go-Forth Pest Control, a third-generation family-owned company with over 60 years of experience in pest control in Connelly Springs and the surrounding areas. We take pride in providing high-quality service to our friends and neighbors at fair prices, emphasizing customer service.
Call us today to learn more about our residential, commercial, lawn care, and other services.
Residential Pest Control In Connelly Springs
When it comes to our homes, everyone has different tastes. Some people prefer a modern look, while others prefer an older brick home. Some people want their walls painted white, while others go for bold, contrasting colors on their walls. But one thing everyone can agree on is that they don't want pests hanging around their house.
Like everyone has different tastes, we understand everyone has different home pest control needs. That is why we offer multiple plans at multiple price points, including various options. Our most basic plan includes the following:
Treatment of common area pests like ants, spiders, crickets, rodents, and centipedes
Quarterly service visits
Indoor and outdoor treatments
Our more advanced plans include frequent service visits and treatment against stinging insects, mosquitoes, fire ants, and termites.
Whichever plan you choose, you can rest assured that they all come with our satisfaction guarantee, which means that if pests come back between scheduled visits, so will we, at no additional charge to you. Contact us today, and let us help you choose the right home pest control plan.
There Are Many Ways Fleas Can Infest Your Connelly Springs Home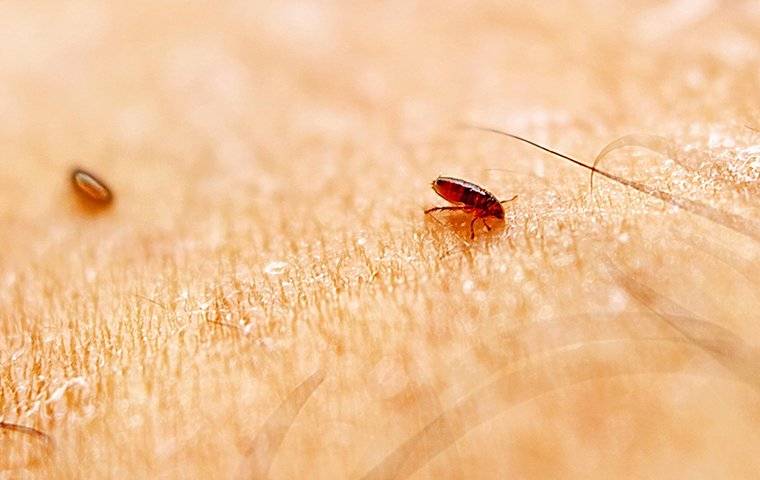 If you are a pet owner, you know the issues that fleas can cause. Nothing is worse than watching our four-legged friends itch and scratch uncontrollably because of flea bites.
While pets are a common vector for fleas, there are many different ways fleas can get into your Connelly Springs home:
Wildlife like skunks, raccoons, or squirrels introduce them to our properties and leave behind both adult fleas and flea eggs.
The home you just moved into had fleas in the carpet, and they are coming out now because they sense movement.
They can come inside on a piece of furniture you just brought into your house.
They were on your clothes after walking through a flea hot spot in the woods.
Pets can also introduce fleas into your home, especially when not on a veterinarian-recommended flea preventative.
Call us today for professional flea control if you have an active infestation around your home. We will treat your home and break the flea life cycle, preventing the infestation from spreading and allowing you and your pets to live itch-free.
The Key To Keeping Spiders Out Of Your Connelly Springs Home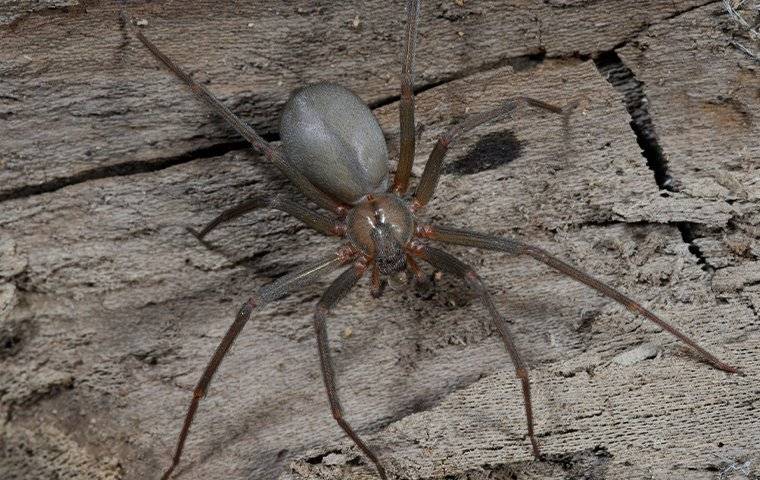 For many people, spiders are one of the scariest pests in Connelly Springs. While their reputation as a spooky, dangerous, and even supernatural pest is way overblown by Hollywood movies and Halloween decorations, you still don't want spiders hanging around your house.
There are things you can do to avoid having these creepy pests in your home, including following these spider-prevention tips:
Seal cracks and crevices around your home.
Keep your porch lights off when not in use.
Always inspect outdoor decorations before you bring them inside.
Eliminate areas of clutter where spiders can hide.
The biggest key to eliminating spiders in your home is to remove the reason they are there in the first place, which is other pests that they use as prey. A home pest control plan that keeps your home pest-free is critical to spider control because if spiders don't have anything to eat in your house, they won't hang around.
Call us today for pest control you can count on to prevent spiders and the other common pests that attract them.
Commercial Pest Control In Connelly Springs
As a business owner, you understand the value of reputation and your relationship with the community, especially in a town like Connelly Springs. In a town where your customers are also your neighbors, nothing can ruin your reputation in the community faster than a pest infestation.
At Go-Forth Pest Control, we also understand the value of reputation. Not only do we want to protect the reputation of your business with a customized commercial pest control plan, but we also want to keep our reputation in the community by ensuring your business stays free of pests, and you are satisfied.
Call us today and let us work with you to implement a customized commercial pest control plan that keeps pests out and your business in good standing in the Connelly Springs community.