Quality Pest Control Solutions In Denton, NC
Denton is a small town between Charlotte and Greensboro with plenty to do. In addition to shops and restaurants, the Denton Farmpark hosts year-round events. There are several ways to keep busy, making it a great place to live and work.
Unfortunately, pests can spoil the fun in this quiet town when they invade homes and businesses, causing damage to buildings and spreading illnesses to people. Knowing what to do when pests invade your property will enable you to avoid a potentially hazardous situation.
Whom should you call to get rid of pests from your property? Go-Forth Pest Control serves central North Carolina residents and is the best option for Denton pest control. We have the knowledge and tools to protect your home.
Residential Pest Control In Denton
Denton provides spacious land to build a home, but this pleasure comes with concerns. Woodlands serve as a home for thousands of pests. These pests can invade nearby properties, causing damage to homes and spreading illnesses among occupants. When you experience these unwanted visitors on your property, you need a dependable pest company to protect your home and family.
When you call Go-Forth Pest Control to resolve your pest problem, we'll inspect your home and provide a free estimate. We offer three plans, enabling you to choose the level of service that best fits your needs. All three plans feature continual treatments, allowing us to stay on top of your pest control needs.
Pests can cause significant damage when left in your home. Our technicians have the tools and experience to eliminate infestations and protect your home in the future. Call us today for a free estimate and to learn more about our residential pest control services in Denton.
How To Prevent Ant Reinfestation In Your Denton, North Carolina Home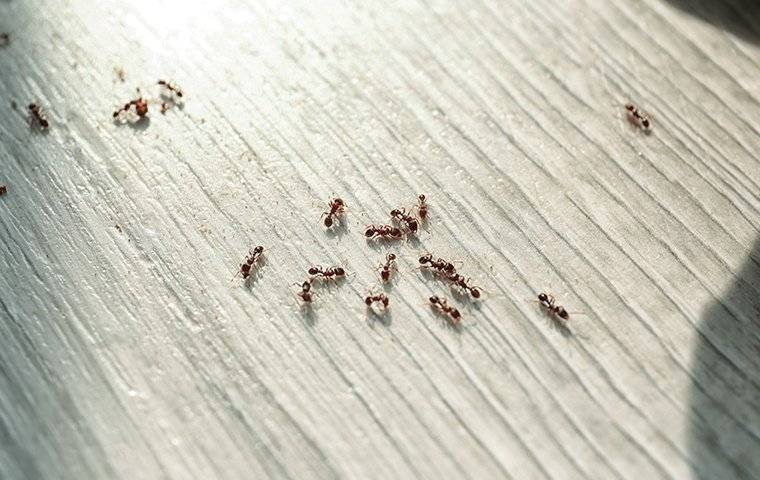 Ants live in large colonies, and each has a role. Worker ants enter homes to gather food and water for those back at the nest. They can find entry points through cracks or gaps around doors or windows and through small holes where hoses enter homes.
When ants enter your home, pest control professionals can eliminate them at the source, ensuring they don't come back. However, other ants might build up ant colonies in your yard, so you need to take preventative steps to prevent a reinfestation. Some tips to keep ants from infesting your home include the following:
Store food in airtight containers.
Regularly dispose of trash.
Seal cracks and gaps in your home's exterior.
Wipe spills and crumbs off surfaces.
Repair leaks in pipes, faucets, and air conditioning units.
While these tips help to keep ants out of your house, their small sizes make it hard to keep them out forever. If ants find their way back into your home, Go-Forth Pest Control provides lasting ant control services in Denton. Call us today to get rid of an ant infestation in your house.
How To Keep Mosquitoes Away From Your Denton Home And Yard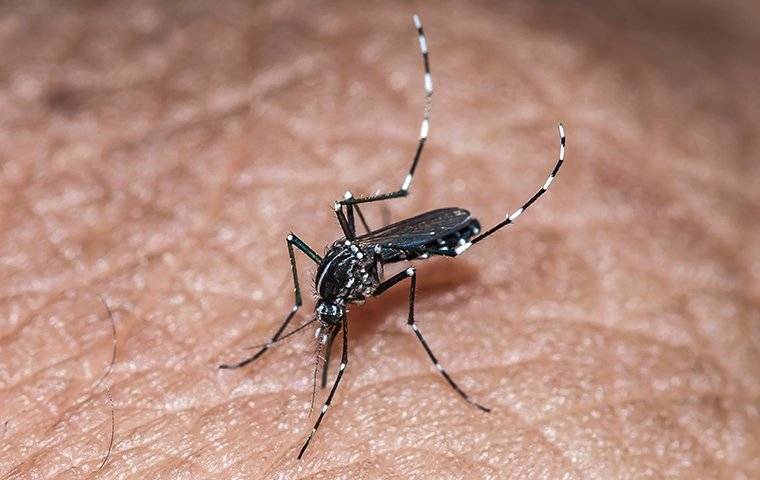 Mosquitoes are a common nuisance around North Carolina homes. Typically seen around dusk, they feed off the blood of warm-blooded animals, causing problems for people. You can avoid mosquitoes by staying indoors or wearing clothes covering your arms and legs when outside. However, it's better to keep these pests from invading your property in the first place.
Fortunately, you can take steps to avoid attracting mosquitoes to your home. Some tips to keep mosquitoes away from your property include:
Remove standing water.
Eliminate excess vegetation.
Grow repellent plants.
Install screens on windows.
Mosquitoes are annoying pests, but they're much more than that. They carry diseases, making them a health risk when they bite people. These preventative steps will help you avoid mosquitoes around your home, but eliminating them is nearly impossible without professional mosquito control services in Denton.
Go-Forth Pest Control has the knowledge and tools to keep mosquitoes away from your home and yard. Give us a call if mosquitoes are hanging around your Denton property.
Commercial Pest Control In Denton
Whether you operate an office, restaurant, or health facility, pests are among the most concerning problems. When these potentially dangerous guests invade your facility, they can cause damage to the structure, equipment, and products. Additionally, these intruders carry various pathogens they spread when crawling on surfaces, causing illnesses in people.
Our commercial pest control services in Denton begins with a thorough inspection of your facility to determine which pests are inside and where they're hiding. We use state-of-the-art control techniques to get them out of your facility and take preventative steps to keep them from returning. We also provide recurring services to ensure the ongoing protection of your facility in the future.
A pest infestation can cause operational downtime and a health hazard for those in your facility. Our technicians know the common Denton pests and how to get them out of your building. Contact us today if pests are causing problems in your commercial facility.