Trusted Pest Control In Dinwiddie, VA
Dinwiddie is a quaint unincorporated community that's located in the heart of southeastern Virginia. The area is primarily residential, with sprawling sites and lots of space; however, there are a handful of locally owned businesses that residents can patronize. With the addition of close proximity to Richmond, it's no wonder why so many families and working professionals look to make this small country town their home. But even picturesque places like Dinwiddie experience pest problems, and when they occur, look no further than Go-Forth Pest Control.
Our locally owned company has been providing homeowners and businesses with trusted Dinwiddie County pest control since 1959. We are dedicated to staying up-to-date on the latest best practices and we also incorporate our tradition of excellence and sheer determination into everything that we do. For more information on how our services can make a difference in your life and to receive your no-cost estimate, please call us today.
Residential Pest Control In Dinwiddie
At Go-Forth Pest Control, we are dedicated to delivering Dinwiddie pest control that not only eliminates the current pest pressures that you face, but also keeps future issues from developing. All of our services use only EPA-approved products that are safe for kids and pets, and they all come with a pest-free warranty so that you can have peace of mind. While we offer pest-specific services for the likes of mosquitoes, termites, and bed bugs, we also offer a few key programs to increase your savings as well as your coverage. Those plans include:
The Basic: Our entry-level program utilizes quarterly exterior treatments to eliminate and prevent pests like spiders, ants, and rodents.
My Elite: To increase the amount of coverage you receive, this plan provides treatments on a bi-monthly basis, includes interior services with each visit, adds stinging insects to the list of treated pests, and provides you with priority booking.
My Elite Plus: Our most encompassing program provides year-round services and also addresses pests such as mosquitoes, fire ants, ornamental pests, fleas, and ticks.
We also provide routine lawn care, which is the first line of defense between your home and pests, and it can also increase your property value and ensure a safer property. If you'd like to learn more about our residential pest control services in Dinwiddie, please call us today.
Three Ways To Protect Your Dinwiddie Property From Termites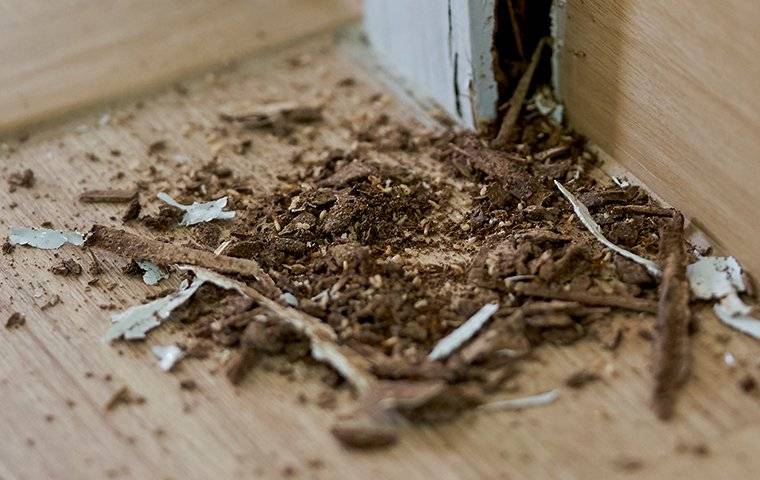 Termites are one of the most costly pests that can inflict damage on your home. In order to protect your property from them, try these three termite control tips:
Avoid wood-to-foundation contact. Termites are always in search of wood to eat and wooden places where they can build their homes, which means that it's important to always keep at least 18 inches of distance between mulch and your foundation, store firewood at least 20 feet away from your home, and get rid of yard debris like old tree branches.
Address moisture issues. One of the biggest attractions for termites is water issues, whether that means humidity, fungus growth, or simple leaks. In order to keep them away, always shut off fixtures completely, get rid of condensation build-up, and never ignore something that looks like water damage.
Work with a professional. The most reliable form of protection from termites is service that comes from a pest control company. Working with a trusted expert provides access to proper monitoring and preventive treatments, as well as the tools and expertise that are required in order to eliminate a termite infestation.
To learn more about how Dinwiddie termite control can get rid of the termites in your home, call Go-Forth Pest Control today.
Dinwiddie Property Owner's Practical Guide To Effective Ant Control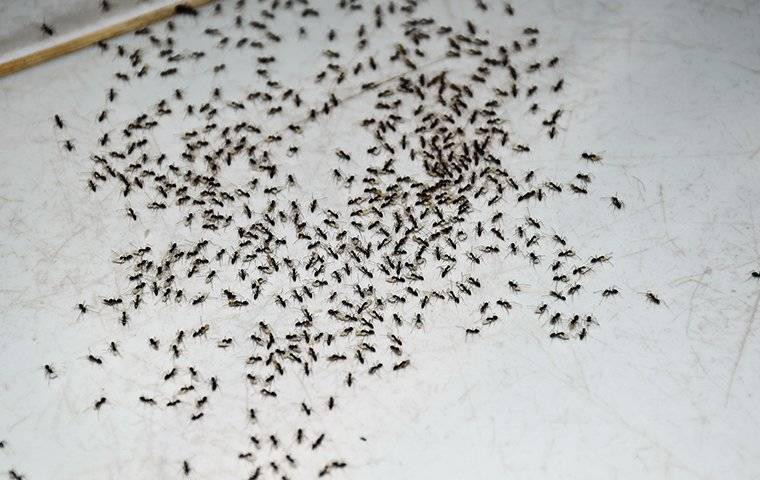 Ants are the most common nuisance pest in Dinwiddie, so homeowners are very likely to encounter them. That said, there are a few straightforward and effective things that residents can do to keep these pests away. They include:
Always rinse out jars and cans before disposing of them.
Use a trash bin with a proper lid and always line it with a bag. Clean the bin itself out if there is any residue at the bottom of it.
Keep a clean home that's free from crumbs and food build-up by disinfecting and vacuuming often.
Fix drippy pipes and be sure to always shut off faucets properly.
Work with a pest control professional for a routine barrier application to keep ants away, as well as the necessary crevice treatments to prevent them from getting inside.
For more information on ant control in Dinwiddie, call Go-Forth Pest Control today.
Commercial Pest Control In Dinwiddie
Pest control for your Dinwiddie business doesn't have to be a mystery. At Go-Forth Pest Control, we provide commercial pest control that is able to simultaneously get rid of the active pest pressures that you face while taking proactive steps to keep future issues from cropping up. We have been working with a variety of businesses since 1959, and we continue to provide customized pest control in Dinwiddie to this day. Each of the products that we use is EPA-approved and you will always benefit from our easy scheduling, quick response times, and full guarantee on all of our work. For more information on our Dinwiddie commercial pest control services, please call us today.