Pest Control Services In Dobson, NC
Dobson is a great place to live and work. Whether you enjoy hiking, skiing, exploring, or just watching the sunset over the mountains with a glass of wine, Dobson is the place for you. But Dobson isn't perfect. Our proximity to the mountains means pests can be an issue.
Fortunately, we are here to help with that. We are Go-Forth Pest Control, and we have over sixty years of experience with pest control in Dobson and the surrounding areas. Call us today to learn more about our services and how we can help keep your Dobson home or business pest-free.
Residential Pest Control In Dobson
Home is a great place to enjoy time with family and make memories with friends and guests. But here in Dobson, sometimes we deal with unwanted guests in the form of pests. Pests aren't just uninvited guests that crash taco night. They can be destructive to your home and dangerous for everyone there.
At Go-Forth Pest Control, we understand the issues pests can cause in your Dobson home. We also understand that everyone has different pest control needs and different budgets. That is why we offer multiple levels of residential pest control to meet various needs. Our basic service plan includes the following:
Quarterly treatments
Exterior treatments to limit the amount of product used inside
Interior Treatments as needed
Prevention of common areas pests, including ants, spiders, crickets, rodents, centipedes, and millipedes
Our advanced packages include bi-monthly or monthly coverage and prevention of additional pests like flying and stinging insect prevention and mosquitoes,
Call us today to learn more about our different pest control packages and which may be best for your home. Let us get started keeping your home and family protected from pests.
Factors That Attract Mosquitoes To Your Dobson Home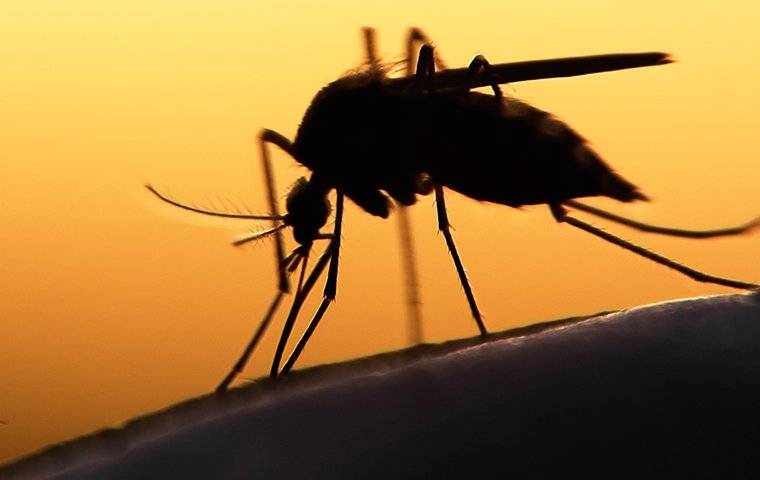 Mosquitoes are part of life in the south. They appear out of nowhere and force even the most fun outdoor events inside. Because mosquitoes can fly, building a barrier of protection to keep them out of your yard can be almost impossible.
Instead of trying to keep mosquitoes out, limit factors that attract them to your yard. Since mosquitoes need water to breed, the main factor that attracts mosquitoes is standing water, and they don't need much. Mosquitoes can breed in water less than an inch deep, so water that collects in empty buckets, kiddie pools, flower pots, old tires, and even in the creases of tarps is enough.
By removing standing water, you remove one of the biggest attractants for mosquitoes. If you still have mosquito problems around your Dobson home, call us for professional mosquito control. We offer seasonal mosquito control services that eliminate mosquito breeding and resting areas in your yard, drastically reducing the population around your home and letting you enjoy your time outside without worrying about mosquitoes and their painful and potentially dangerous bites.
The Key To Getting Rid Of Silverfish In Dobson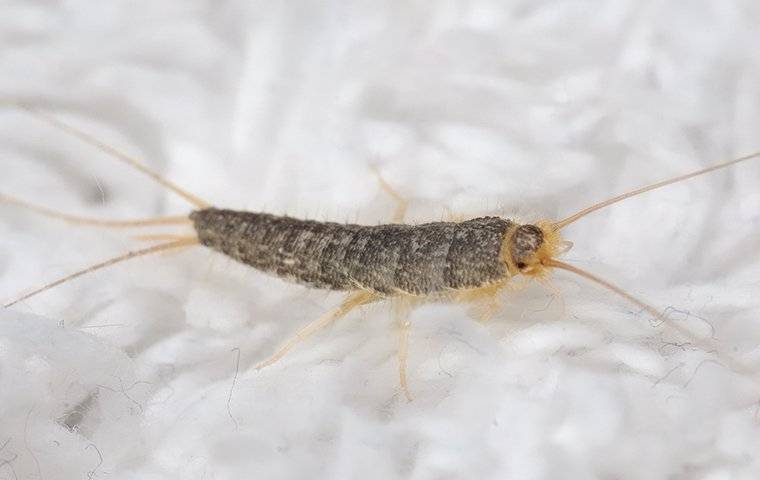 If you see strange, shiny, alien-like pests quickly darting around your Dobson home, you may be dealing with a silverfish infestation. These small pests love areas of high humidity and will feed on paper, glue, or rolled oats.
One of the most significant issues with silverfish is that they are challenging to get rid of once they get in your house, so the best way to get rid of silverfish is to avoid an infestation in the first place. Here are some silverfish prevention tips for your Dobson home:
Seal cracks and crevices on the exterior of your home. Remember, silverfish are excellent climbers, so you must seal even elevated cracks.
Eliminate moisture and humidity within your home by repairing leaky pipes, removing moldy wood, and installing a dehumidifier if necessary.
Store silverfish food sources like magazines, books, cardboard, and other paper products in airtight boxes.
If you are already dealing with an active silverfish infestation, the best way to get rid of them is to call us for professional silverfish control. We can quickly and safely remove these strange pests from your home so you don't have to worry about them and the damage they can do.
Commercial Pest Control In Dobson
As a business owner, there is nothing better than a building full of customers enjoying your products and spending money on your goods. But nothing can ruin your success faster than a pest problem. Pests can send your customers running for the door, ruin your reputation in the community, and cost you money. Fortunately, there is an easy way to avoid this. A commercial pest control plan from Go-Forth Pest Control will ensure your business can operate smoothly. We customize our plans to meet the needs of your business, so you get all the protection you need to ensure your business can function pest free.
Keep your business running smoothly and pest-free with the help of our trained exterminators. We can protect your business from pests and all the issues they cause, giving you one less thing to worry about daily.