Professional Pest Control In Elgin, SC
Elgin is a small town in South Carolina that is known for its scenic forested areas and quaint buildings. For those who call this area home or have a business locally, we have something you should know about. We are talking about professional pest control. Now, there are many reasons you might want to invest in services for your property. We are going to talk about all of the benefits of residential and commercial pest control in Elgin, SC, today and offer you some simple options to protect your home or business against loads of problematic species.
For more information, keep reading. To directly learn about our services or to make an appointment for your Elgin property, contact our team at Go-Forth Pest Control. We will share everything you need to know and find a solution that will best solve the pest problems you are facing.
Residential Pest Control In Elgin
Making a home is much more difficult than finding and buying one. What do we mean by this? We are talking about adding personal touches to a residential property until it feels like your own. This process can take a long time for certain individuals. One thing that we find important when turning a house into a home is quality residential pest control. Maintaining a comfortable living environment with pests around is nearly impossible. So many local species cause big problems.
Thankfully, there are ways to deal with these annoying, dangerous, and destructive critters. Start by scheduling your home and property for a thorough inspection with our team. We will check the interior and exterior of your residential property and identify what problems you are dealing with. We will then recommend some quick treatments to deal with existing problems and build a plan to keep out future invaders. If that is what you are looking for, give our team a call today. Let us walk you through our advanced options and find a plan that will handle pests inside and around your Elgin home.
Easy And Effective Flea Prevention Tips For Your Elgin Home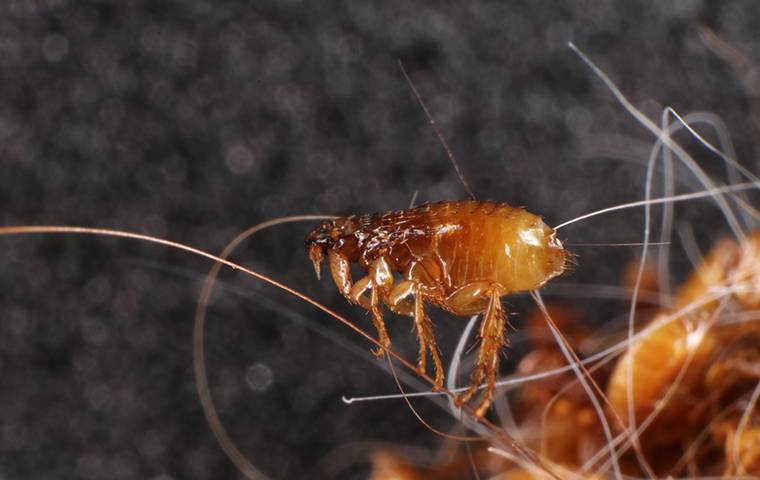 Of all the pests that might break into your home here in Elgin, fleas are one of the worst. These local insects spread diseases with their bites and are annoying for both pets and people. The good news is that you can prevent fleas with the right knowledge. Here are some quick tips and tricks we recommend you use if you don't want these pests inside your home:
Seal gaps and cracks around your home's exterior.
Make sure your windows and doors are properly sealed.
Invest in some form of flea and tick prevention for your pets.
Install a fence around your yard and garden.
Reduce potential harborage sites on your property where flea-carrying wildlife might hide.
For more help preventing these pests or to deal with an existing infestation inside your home, call in our team at Go-Forth Pest Control. We offer fast and effective flea treatment to eliminate and keep away these pests.
Eliminating Bed Bugs: Solutions For Elgin Homeowners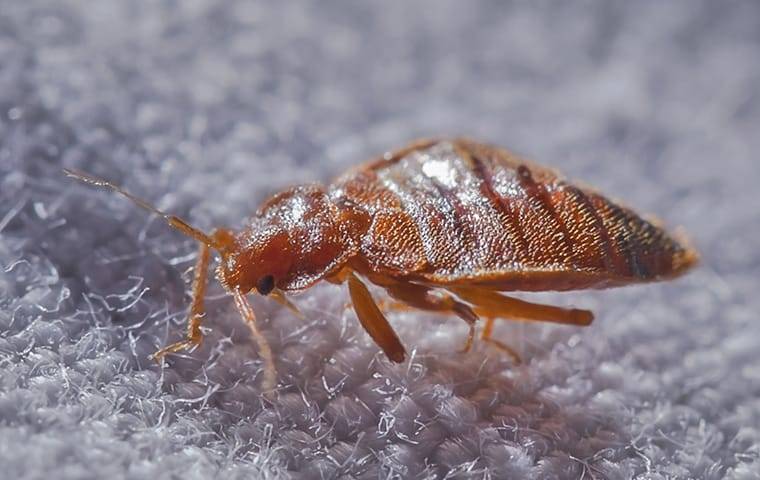 Few things are more concerning than waking up with bite marks on your body. Bed bugs are one of a few common pests here in Elgin that have a bad habit of biting residents while they are sleeping. If you are waking up with marks on your skin or notice other concerning signs like blood stains on your bed, specs of reddish-black fecal droppings around your bedroom, or live reddish-brown, shield-shaped bugs crawling through your living areas, you might have a serious problem.
To find out if you are dealing with these pests, bring in our team for a thorough inspection. If we find anything concerning, we will recommend a course of action to eliminate bed bugs wherever they are hiding. Contact our team at Go-Forth Pest Control today to learn more about our comprehensive bed bug control options or if you have any unanswered questions about these invasive, sleep-wrecking insects. We will find what you need and get you the solution to these terrible pests.
Commercial Pest Control In Elgin
There is so much that goes into running a successful business here in Elgin. One thing that many business property owners do not think about is pests. Pests can have a huge impact on your bottom line. From contaminating food to annoying customers to destroying property, invasive species can and will cause you trouble.
If you are trying to find a way to deal with problematic pests inside and around your Elgin business, we would like to help. Go-Forth Pest Control offers comprehensive service plans to deal with all sorts of invasive species that might cause you trouble. Contact us today to learn more about commercial pest control in Elgin and find out what we can do for you.