Friendly Pest Control In Emporia, VA
A smaller town located a moderate distance from Chesapeake and Norfolk, VA, Emporia is known for the Southampton Motor Speedway that sits just outside of town. The community is welcoming and diverse, and residents can take advantage of the slower pace of life in the area. Unfortunately, pests can invade Emporia's homes and businesses and ruin the daily tranquility, which requires Emporia pest control to combat.
At Go-Forth Pest Control, we keep Emporia homes and businesses pest free. After all, we know how dangerous and destructive pest infestations can bring, and we refuse to let out customers deal with pest issues alone. Our residential and commercial treatment plans consider your property's specific needs and offer various specialized services to meet your expectations.
For quality pest control services you can count on in Emporia, contact Go-Forth Pest Control today.
Residential Pest Control In Emporia
If you've seen pests running around your Emporia home, you are likely wondering what to do next and how to eliminate these invaders without exposing yourself to the dangers they bring. Go-Forth Pest Control can help you with this process, and we'll make sure to remove all of your pest problems safely and effectively as possible.
Our residential pest control plans consider your property's specific needs and utilize tailored treatments to ensure the elimination of all pest issues. We also offer specialized treatment solutions for bed bugs, termites, and mosquito control. No matter your pest control needs, we have the experience and expert solutions to eradicate your pest issues.
Request your free quote today.
The Best Protection From Dangerous Mosquitoes In Emporia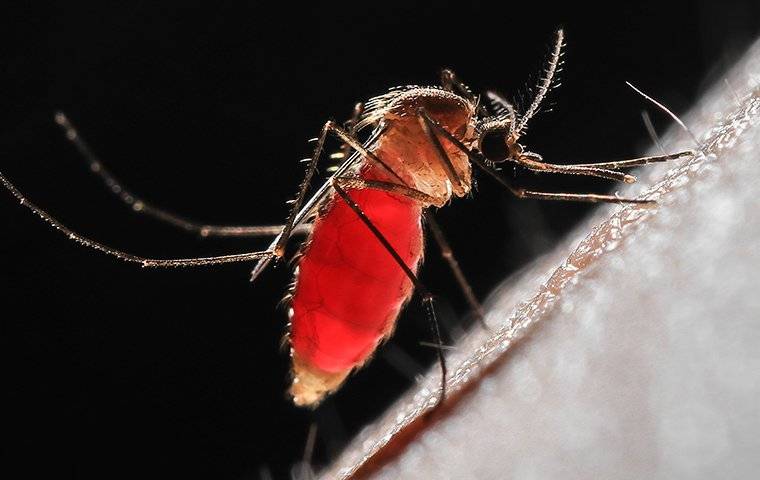 In addition to being a buzzing, biting nuisance, mosquitoes in Emporia can be pretty dangerous. Mosquito bites have the potential to trigger allergic reactions and pass on illnesses. The diseases you can get from mosquitoes include the Zika virus, West Nile virus, malaria, and yellow fever.
The best protection from populations of dangerous mosquitoes in Emporia is investing in professional mosquito control with Go-Forth Pest Control. Our team of experts will ensure your property is safe from pests, no matter what, and keep future mosquito problems at bay.
You can support our mosquito control plans by removing standing water from around your property, cutting back long grasses and overgrown foliage, and utilizing window and door screens to keep dangerous mosquitoes out of interior areas. Additionally, wear an effective mosquito repellent outdoors to prevent dangerous mosquito bites.
Contact Go-Forth Pest Control today to learn more about our mosquito control solutions for your property.
How To Know If There Is A Bed Bug Problem In Your Emporia Home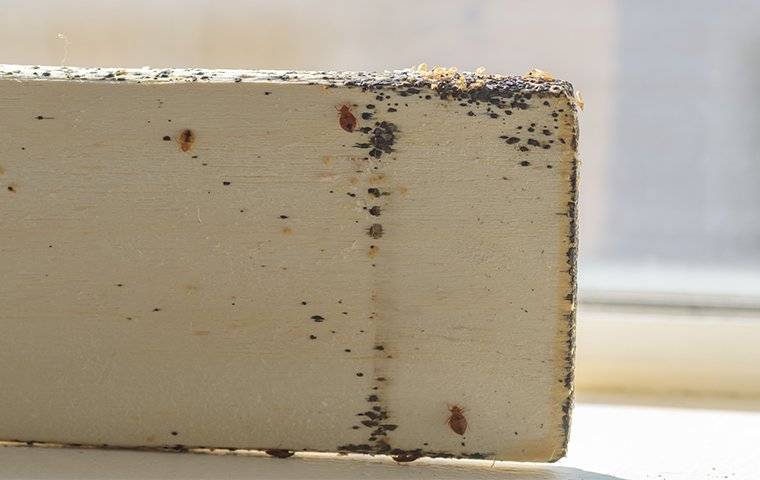 Bed bugs often invade Emporia homes without you noticing, and infestations can quickly become widespread when they are without treatment. Review these warning signs of bed bugs and use them to determine if a bed bug problem is starting to take over your Emporia home:
Due to the bed bugs' blood diet, red or rust-colored staining appears on sheets, mattresses, furniture, or walls.
Individuals in your home contract itchy bites that often occur in a zig-zag line; these bites appear overnight.
An unpleasant odor starts to fill your home, especially in areas where many bed bugs gather, such as sleeping quarters.
You see bed bugs on beds, hiding in wall cracks, or along the seams of furniture; you will be able to identify them by their dark coloration and small apple seed shape.
If you see any of these signs on your property, contact Go-Forth Pest Control immediately for expert bed bug removal. The faster you treat a bed bug problem, the sooner you can reclaim a peaceful night of sleep from this troublesome biting insect.
Commercial Pest Control In Emporia
The process of keeping your Emporia commercial property free from pests can be confusing and overwhelming, especially if most of your focus is on ensuring your business operates smoothly. Instead of wasting time and stress attempting to prevent pests yourself, trust Go-Forth Pest Control with all your commercial pest control needs.
Our team at Go-Forth Pest Control will work directly with you to uncover your most significant pest problem areas and identify any conditions that encourage pests to return to your property. From there, we select the best treatment solutions for your property and apply these as soon as possible, allowing us to eliminate infestations in no time. We have decades of experience dealing with pests in Emporia commercial properties, so you know you're getting the most reliable treatment.
Contact us today to learn more or get started.