Friendly Pest Control In Fairfax, VA
The city of Fairfax is a wonderful place to grow up, settle down, or come back to. A popular suburb of Washington, D.C., this is a place where community comes to life.
But if there's one thing that feels isolating about life in this bustling little town, it's the presence of pest infestations. Creatures like rats and mice are all-too-common invaders, while destructive insects like ants and mosquitoes are ever-evolving threats.
Thankfully, you don't need to accomplish pest control in Fairfax alone. If you live anywhere near Fairfax, VA, and own a home or business, you can rest easy under the foolproof protection of Go-Forth Pest Control. Since 1959 and with the best folks in the industry, we have made pest stress a thing of the past — guaranteed!
Get a free quote for your local pest control services today by submitting an online contact form.
Residential Pest Control In Fairfax
Go-Forth Pest Control provides nothing but the best for all our residential clients. That's why our residential pest control services are packed with value and designed to meet any and every need. There are seven unique plans to choose from, each with its own approach to care:
The Basic
My Elite
My Elite Plus
Botanical Essentials
Monthly Pest Control
Premium Lawn Services
Termite Control
Learn more by getting in contact with Go-Forth Pest Control today.
Most Common Ants Found In The Fairfax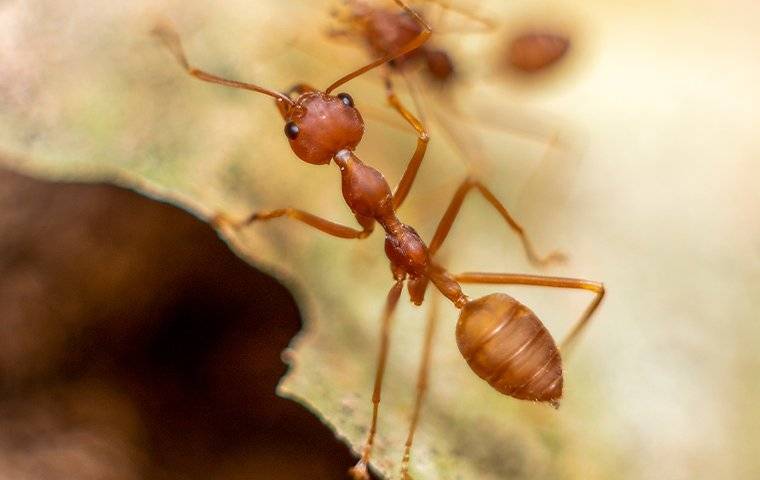 The Fairfax area is no stranger to ant activity. However, we often overlook their colonies as nothing more than a short-term nuisance. We must remember that ants can still dramatically impact the health and well-being of our homes.
Fire ants, for example, are one of the most common species around Fairfax. These stinging pests can pack a punch on both humans and pets with burning, fiery venom.
Carpenter ants are another common species accredited with destroying wood. Although they do not consume wood like termites, they'll make short work of most structures to house their young.
Extremely tiny species like pavement ants and Argentine ants still find a way to disfigure our yards. From unsightly mounds to brown, lumpy grass, their presence is less than welcome near our Fairfax lawns.
If any of these ants are near your home or business, the pros at Go-Forth Pest Control will be the team to call. Our ant control services in Fairfax stop pests at their source, defending your property for months.
Get a free quote for your ant control services today!
Why Mosquitoes In Fairfax Are Attracted To Some People More Than Others
The mosquitoes around Fairfax are far more aggressive than your average biting pests. They require blood meals to reproduce, and our city sees hundreds of thousands of these pests every year.
Interestingly, the distribution of mosquito populations is not always equal; some properties in Fairfax struggle against higher densities than others, often to a concerning degree.
Why does this happen, and what can you do about it?
In our experience, there are three major factors:
You have a great deal of moisture buildup around your yard. Houses with standing water or vernal puddles may find themselves swamped with eggs, larvae, and adults.
You have lots of shade around the yard. Mosquitoes love nothing more than shady trees, dense bushes, and tall or overgrown vegetation.
You have flowering bushes near the sides of the house. Flowering plants will attract a host of hungry male mosquitoes, inevitably attracting a huge population of biting females and their eggs.
If you're looking for a safe and efficient way to get rid of mosquitoes in Fairfax, professional pest control services will always be in your best interests. The team at Go-Forth Pest Control has decades of experience managing these biting pests. We can bring relief to your property with monthly services, backpack misters, and a full warranty when enrolled in Elite Service Plus.
Call today to learn more about our programs.
Commercial Pest Control In Fairfax
Business is booming here in Fairfax, VA, and the team at Go-Forth Pest Control promises to keep it that way.
Our commercial pest control services go above and beyond the call of duty by supporting property managers with everything they need to thrive. From customized programs to prevention steps, we have what it takes to defend your property.
We serve three unique industries with care, speed, and skill — Homeowners Associations and property managers, nursing homes, and industrial complexes.
Don't see your industry on the list? Let's talk. Contact the team at Go-Forth Pest Control to discuss your treatment options.