Pest Control In Falls Church City, VA
Incorporated in 1948, the urban village of Falls Church City, VA, is located about six miles from Washington, D.C. Historical sites and parks fill our community, and with a population of around 14,500 people, there's always a friendly face around town. However, there are also some unfriendly faces out there, and we're talking about local pests, of course. Falls Church City is vulnerable to pest infestation all year long, and that puts local property owners at risk of experiencing an infestation. If you're looking for year-round pest protection for your home or business, you've come to the right place.
Go-Forth Pest Control is your local source for quality pest control in Falls Church City. We are a third-generation, family-owned and operated company that is proud to provide complete pest control and lawn care solutions that local property owners can trust. Founded in 1959, our company has provided complete residential and commercial pest and lawn treatments to properties throughout Falls Church City and the surrounding areas. With over 50 years of industry experience, we're confident in our ability to provide guaranteed pest protection and lasting results. Reach out to us today to learn more.
Residential Pest Control In Falls Church City, VA
Go-Forth Pest Control is proud to provide residential pest control services that Falls Church City homeowners can rely on throughout the year. Our home service plans provide year-round coverage from household pest infestation. We deal with a long list of common area intruders, some of which include termites, mosquitoes, bed bugs, fleas, hornets, wasps, and ants.
From the initial inspection through each and every follow-up visit, our team is with you every single step of the way throughout the entire process. In addition to our basic pest and lawn services, we also offer TAP insulation and real-estate termite inspections. Call today for your detailed service quote.
Signs Of A Flea Infestation In Falls Church City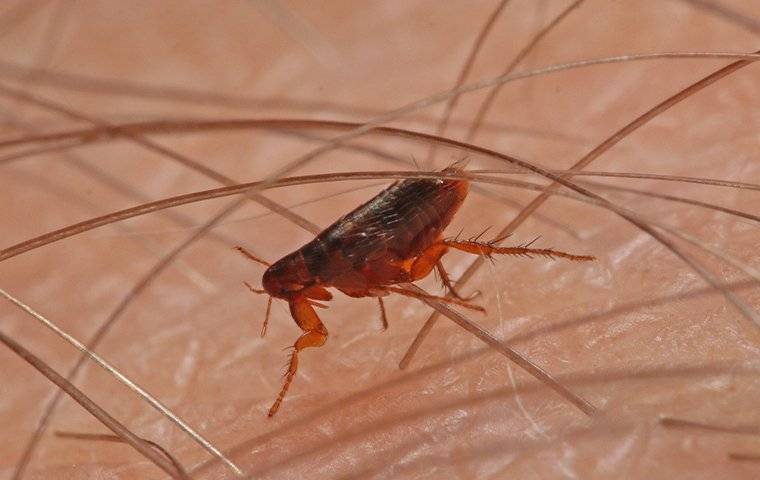 A flea infestation can grow out of control rather quickly, which is why detecting any flea activity as soon as possible is so important. This will help you get ahead of the problem and minimize the scope of the infestation. There are a number of signs to look out for to help you in your detection efforts. You should pay special attention to bedding, furniture, and cracks in the floor. Also, pay attention to strange household pet behavior.
The following signs are major indications of flea activity:
Flea bites on either you or your pets (red, irritated areas)
Flea feces left behind in fur after feeding ("flea dirt")
Household pets exhibiting excessive itching and scratching
Pets that are licking and biting their fur more than usual
Scabs or loss of fur on your pet or tapeworm in their stool
Seeing multiple fleas hopping on furniture and curtains
Now that you're aware of signs of flea infestation in Falls Church City, it's time to be on the lookout. If you suspect or recognize any flea activity in your home or business, it's time to seek out professional pest protection. That's why we're here.
We offer year-round coverage for flea activity, providing customized treatments to meet your flea control and prevention needs. To secure year-round protection from fleas, contact Go-Forth Pest Control today.
The Secret To Keeping Spiders Out Of Your Falls Church City Home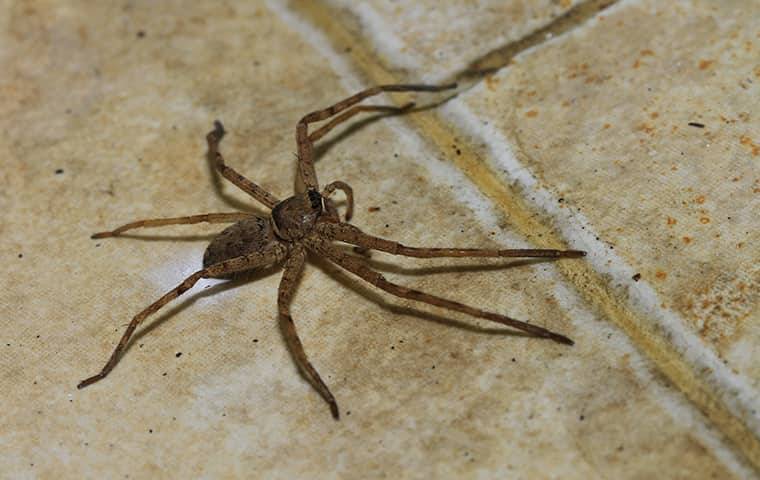 If you want to be proactive in avoiding spider infestation, addressing your spider control and prevention needs is a good idea. There are some helpful preventative measures you can put in place around your property to assist you in your spider control efforts. Here's the secret to keeping spiders out of your Falls Church City home:
Examine weather stripping and replace it if damaged.
nstall or repair window and door screens.
Keep home clean, thoroughly dust, sweep, and reduce clutter.
Keep other bugs away from home.
Keep the exterior/porch lights off.
Reduce excess moisture like leaky pipes, gutters, etc.
Replace outside bulbs with yellow, insect-resistant bulbs.
Routinely remove webs that develop.
Use caulk or foam to seal up cracks and crevices.
These tips can certainly help. However, the most reliable way to control spider activity around your property is to rely on help from the pest professionals. The team at Go-Forth Pest Control offers effective spider control and prevention services you can feel good about, guaranteed. Get in touch with us to get started.
Commercial Pest Control In Falls Church City, VA
Here at Go-Forth Pest Control, our commercial pest solutions offer year-round pest coverage to a variety of local businesses, some of which include H.O.A. and property management, nursing homes, offices, and industrial complexes. We customize our service plans to meet your needs and cater each treatment to the specifications of your facility.
We treat both the interior and the exterior of the property, targeting our services according to your circumstances and specific pest pressures. Whatever pest issues your business is experiencing, we can help. Get in touch with us today to learn more.