Effective Pest Control In Franklinton, NC
Franklinton might be a small town, but it is filled with spirit and North Carolina pride. The area is home to great public schools, friendly streets, a number of locally owned businesses, and even a beloved community garden. Because Franklinton is located on the outskirts of both Raleigh and Durham, it acts as a suburb for community professionals as well as families. But don't be fooled, life in this small town isn't perfect, with pest problems arising at every turn.
At Go-Forth Pest Control, we have the tools and training required in order to provide effective Franklin County pest control to homeowners and businesses throughout the year. Since 1959, we have been focused on always doing right by our customers through our attention to detail, dedication to satisfaction, and emphasis on safety. To learn more about what we do and receive your free, no-obligation estimate, please call us today.
Residential Pest Control In Franklinton
A pest problem can be a big problem for your Franklinton home, but it can also be a nuisance that you don't want to perpetuate. Luckily, there's help. At Go-Forth Pest Control, we have been the trusted local pest experts since 1959, because we always do what's in our customers' best interest and we never cut corners. Each of our technicians is an expert in their field and will always take the time to discuss your concerns with you and offer a detailed property assessment at every visit.
We offer a selection of signature Franklin County pest control programs to create maximum savings as well as maximum coverage and they are all intended to meet a variety of needs. We also offer the option of pest-specific programs if you're worried about seasonal issues like mosquitoes or occasional invaders like bed bugs. To learn more about the benefits of our residential pest control services in Franklinton and how they can be put to use on your property, please call us today.
A Guide To Effective Mosquito Control For Your Franklinton Property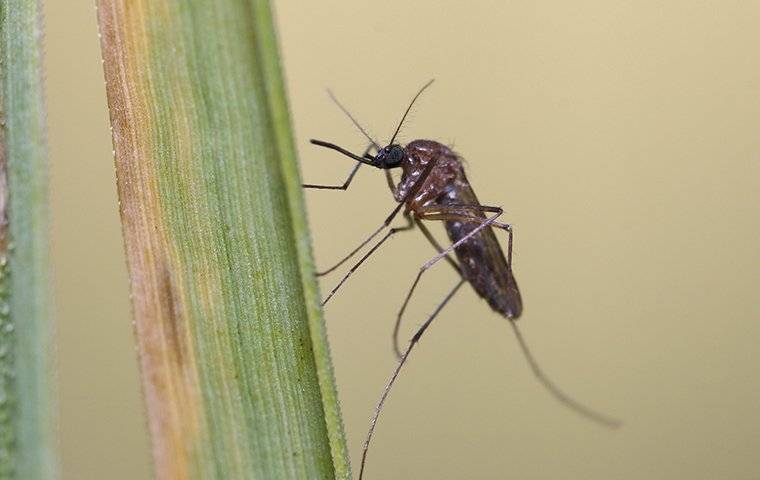 Mosquito season can make life in Franklinton very uncomfortable, with their incessant biting and difficult nature. Rather than suffer from scratchy bites, try these quick tips around the home:
Try to incorporate plants like fragrant thyme, basil, rosemary, citronella, and even marigolds into your garden, as they are all known to contain properties that deter mosquitoes.
Be sure to turn over standing water routinely in areas like kiddie pools and bird baths, because mosquitoes prefer stagnant water to lay their eggs.
Shady, damp areas are a second favorite for mosquitoes, so eliminate shade by cutting back trees and hedges and getting rid of leaf piles.
Always apply an EPA-approved product like DEET or picaridin before heading outside and try to spend little time outdoors during dusk and dawn.
Work with a pest control company for seasonal protection from mosquitoes.
At Go-Forth Pest Control, we provide unparalleled mosquito control applications that both eliminate adult mosquitoes and prevent the evolution of new generations. For more information on mosquito control in Franklinton, please call us today.
Guide To Keeping Flying Pest Out Of Your Franklinton Home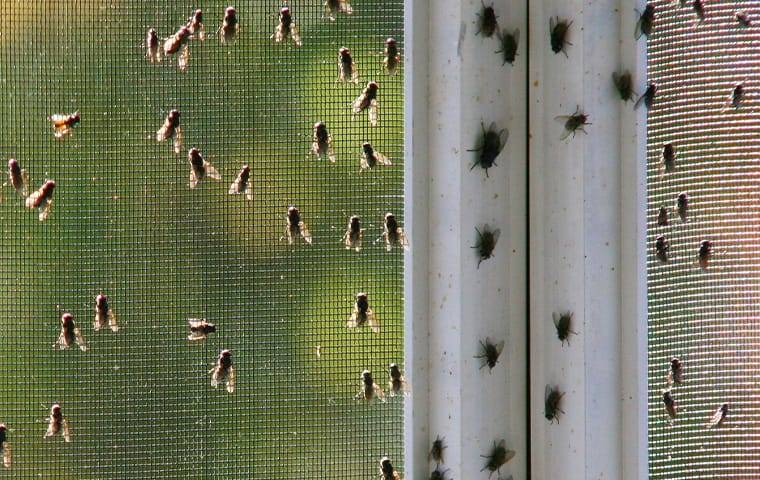 Flying pests like house flies or flying cockroaches can infiltrate your Franklinton home and will do so if there are enticing factors. In order to practice proper flying pest control, you'll want to adopt the following habits:
Get rid of leaks in places like kitchen sinks, bathrooms, and even outdoor spigots.
Take cleanliness seriously by always sweeping up crumbs and thoroughly disinfecting spills and sticky residue.
Dispose of food that's spoiled or is past due, especially fruit.
Take out the trash before it piles up and clean the bin out between uses if there is any food residue inside of it.
Don't let dirty dishes stack up in the sink.
Because flying pests can be a true challenge to deter, you might find pest control in Franklin County from Go-Forth Pest Control to be very helpful. For more information on how our residential pest control services can keep these pests out of your home, please call us today.
Commercial Pest Control In Franklinton
At Go-Forth Pest Control, we've been working with local businesses since our establishment in 1959 and we're devoted to your Franklinton business's needs to this day. We are focused on providing comprehensive and solution-oriented services that we design for your specific needs. Because we have an in-depth knowledge of the area we service, we're able to design the most impactful service programs that will work for you throughout the year.
In addition to our long-lasting, EPA-approved treatments, we also shine when it comes to the customer service that we provide. When you partner with us, you'll benefit from quick response times, flexible scheduling, a reliable support system, and a guarantee on everything that we do; that way, you'll never have to worry about pests again. For more information on how Franklinton commercial pest control can keep pests out of your business, please call us today.