Professional Pest Solutions In Gaffney, SC
Initially nothing more than a store at the crossroads of two trails, Gaffney has grown into a vibrant small town of almost 15,000 people. Gaffney continues to grow, with more stores, shops, and people showing up every day. With population growth, however, comes an increase in pest pressures.
To combat the pests that are a problem in Gaffney, you need reliable Cherokee County pest control, and that is where we can help. We are Go-Forth Pest Control, and we are here to provide quality pest control to the residents of Gaffney and the surrounding areas. We have the tools, knowledge, and experience to ensure your home or business in Gaffney remains pest free.
Home Pest Control In Gaffney, SC
We spend a lot of time in our homes. It all happens at home, whether relaxing, watching T.V., barbequing in the backyard, or just making memories with your family and friends. But if you are dealing with a pest infestation in your home, these things can't always happen.
At Go-Forth Pest Control, we understand how vital a pest-free home is for you and your family. That is why we offer a wide range of home pest control plans designed to meet various needs.
All our plans provide at least bi-monthly treatments and include coverage for most crawling pests including:
Ants
Mice
Rats
Spiders
Crickets
Millipedes
Centipedes
Some homes may need more frequent or in-depth treatments. We have a plan to fit those needs as well. These can include mosquito control, termite control, and more frequent treatments covering more pests. Whatever your pest control needs, we have a plan to match.
Why Mosquitoes Should Be Eliminated From Your Gaffney Yard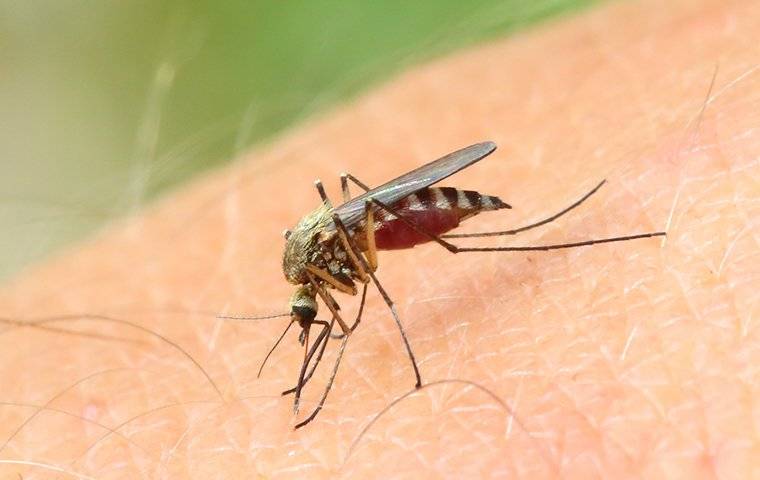 Anyone who has been outside in Gaffney knows that mosquitoes are a common pest. These pests can force even the most fun outdoor event inside. As painful as a mosquito bite is, getting bit isn't the main reason to eliminate mosquitoes.
The more significant issue with mosquitoes is the diseases they can spread.
These diseases include:
Malaria
Zika virus
West Nile Virus
Dengue fever
Eastern equine encephalitis
Contact us today to keep your home free of mosquitoes and your family safe from these diseases. Our seasonal mosquito control plans will keep your home and yard protected from mosquitoes, allowing you to enjoy your time outside without worrying about mosquitoes and the dangerous diseases they can spread.
Bees And Wasps Still Stinging Around Gaffney, SC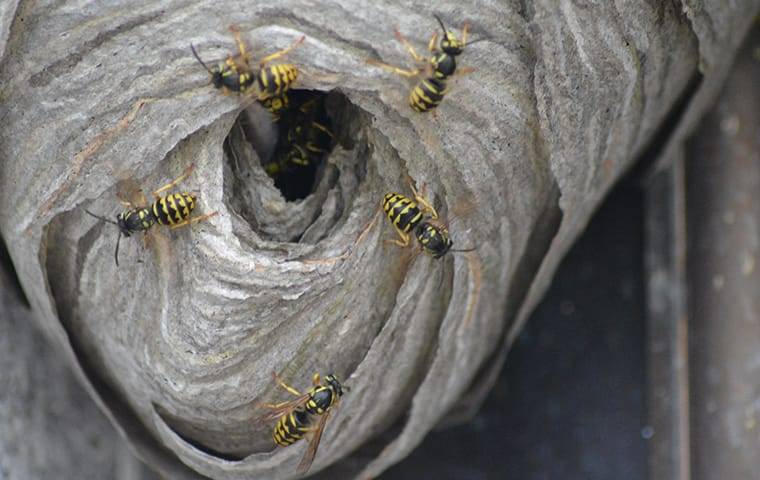 Anyone who has spent time outdoors, hiking, exploring, or just relaxing also knows the hazards of stinging insects. There are multiple stinging insects in the Gaffney area that can cause problems.
Here are some of the stinging insects common to Gaffney and how to identify them:
Yellowjackets: Yellowjackets are identifiable by their yellow and black patterns. They aren't as aggressive as some other wasp species, but they will sting if they feel threatened.
Hornets: Hornets are similar to yellow jackets, only larger. They are also considered to be more aggressive. If their nest is threatened, they will react very aggressively. They are considered more dangerous than bees or other insects.
Bees: There are a few different species of bees that we find in Gaffney. Carpenter bees are solitary and tunnel through wood. Bumblebees are found in large groups and are one of nature's best pollinators.
Killer bees: Killer bees are more aggressive than other species of bees. They will attack in large groups, making them dangerous to people, especially those with allergies. They are identified by their golden yellow color and dark brown bands.
If you have stinging insects on your property, don't try to remove them on your own. This could result in multiple painful stings. Stinging insect control should only be done by a professional.
Don't risk painful or dangerous stings taking care of stinging insects in your yard. Call us and let us remove these potentially deadly pests.
Commercial Pest Control In Gaffney, SC
As a business owner, you have a lot going on daily. You need to juggle inventory, employees, customers, accounts, income, credits, etc. The last thing you need is unexpected problems popping up and distracting you from what you are doing. That is exactly what happens when you have a pest infestation on your commercial property.
We know that keeping your business protected from pests is critical to it running smoothly. We also understand that every business is different. Your restaurant has different needs than the warehouse up the road. We thoroughly inspect your property and create individualized commercial pest control plans for each property we protect.
We have experience working with a wide variety of businesses, including:
H.O.A.'s
Property Management
Nursing Homes
Offices
Industrial Complexes
Many more
Whatever your business is in Gaffney, we want to protect it from pests. So, check pest control off your business's to-do list and let us give you one less thing to worry about.