Quality Pest Control Solutions In Gold Hill, NC
Whether you're new to the Gold Hill area or you've been around for a long time, it's easy to see why having professional pest control on your side is essential to your quality of life. Unfortunately, many local pests that love to invade Gold Hill properties are either destructive, dangerous, or both. That's why so many Gold Hill home and business owners put their trust in the professional assurances of Go-Forth Pest Control. When you partner with our professional pest technicians, you'll get all of the following benefits and more:
60+ years of industry and area experience
Award-winning customer service
A+ Rating from the Better Business Bureau
4.8+ rating on Facebook and Google
A pest-free guarantee backed by a proven track record
Free inspections
Give us a call today to schedule your free inspection for your Gold Hill property.
Home Pest Control In Gold Hill, NC
In a place like Gold Hill, you can't be too careful about the way you protect your home from pests. While there are plenty of destructive pests that will invade Gold Hill properties like termites and carpenter ants, there are also a variety of pests that will spread dangerous diseases throughout your home. That's why you shouldn't put your trust in the inconsistent results you'll get from DIY methods and store-bought remedies.
Instead of leaving your home and family to chance, get the pest control assurances that have been providing pest-free properties in the Gold Hill area for over 60 years. With a guarantee backed up by award-winning pest technicians, we can assure you that everything that means most to you will be safe from the threat of pests. Give us a call today to schedule your completely free inspection.
The Advantages Of Professional Flea Control In Gold Hill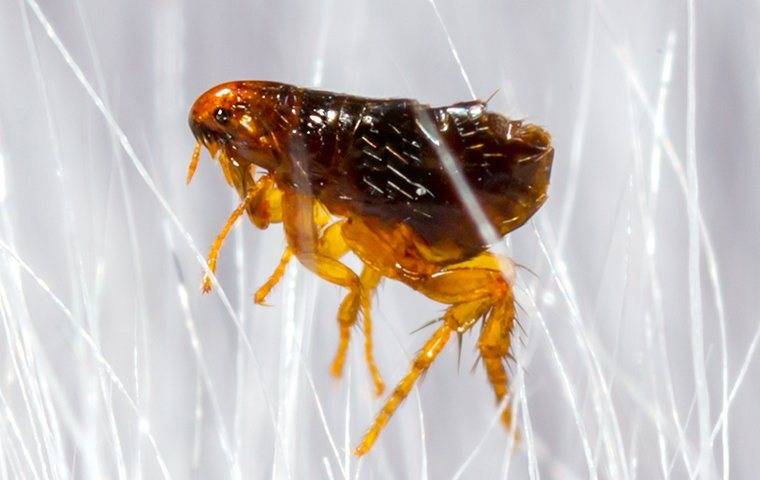 While fleas are some of the smaller pests that invade Gold Hill area homes, they can still be very problematic. And if you don't think you can incur a flea infestation since you don't have pets, you can think again. Fleas can be introduced to your home through all kinds of invasive creatures like mice, rats, or raccoons. Plus, it's probably wildlife other than your pets that are introducing these frustrating pests to your property in the first place.
If you do incur a flea infestation, these small pests can be very difficult to eradicate. Your pets might sprinkle flea eggs around the home as they walk in from outside, so vacuuming spots of the carpet you suspect are housing fleas is rarely going to stop the entire infestation. Give it a few days and you'll see your pets starting to scratch excessively once again. If you want guaranteed flee prevention and removal, then let our highly trained residential pest control experts inspect your home for free. Call us today to schedule an appointment.
Are House Spiders Dangerous In Gold Hill, North Carolina?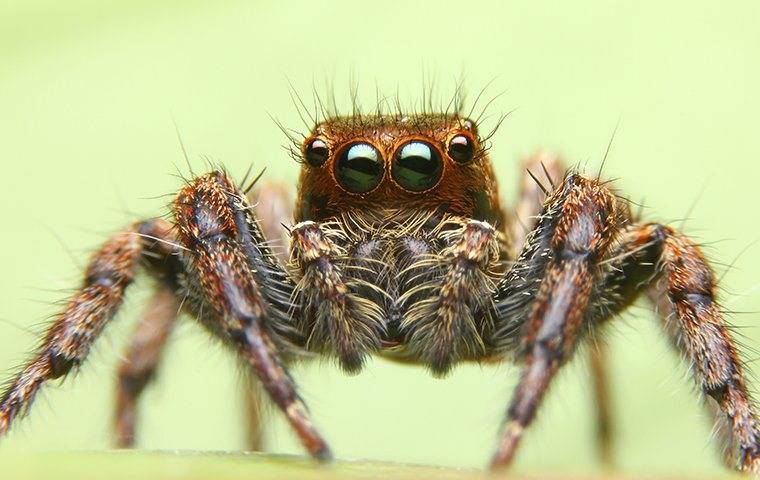 If you begin noticing spiders around your Gold Hill property, it can cause an unnerving feeling. Walking through a spiderweb in the yard is one thing, but seeing webs in the corners of your rooms or in between overhead lights in the house can be frustrating and uncomfortable. Plus, it might send you a startling message about the way you're handling pest problems on your property.
While house spiders in the Gold Hill area are not necessarily dangerous, they might attract other pests that are. Plus, if you have spider activity in your home, it means that you may have a larger pest problem to deal with. Since spiders only feed on insects, they won't stick around in your home unless it is a fertile hunting ground.
So if you have a spider problem, it could mean that there are even more dangerous pests within your walls. Most traditional methods of DIY pest control will not have an effect on spiders. The only thing you can do to get rid of a spider problem is to make your home less attractive to them by practicing better pest control habits. While there are many things that you can do to make your home less attractive to pests, there is nothing outside of professional help that can guarantee you a pest-free home.
That's why our expert pest technicians at Go-Forth Pest control will put your needs first when servicing your property. We understand that a lot more depends on our doing a great job than just a few dollars. In order to keep your home and family safe from pest invasions, give us a call today to schedule a free inspection.
Commercial Pest Control In Gold Hill, NC
As a business owner in the Gold Hill area, keeping pests out of your place of business might not be your main priority, but a failure to do so could cost you in multiple ways. Along with your inventory, employees, and customers, local pests in the Gold Hill area will put your reputation at risk as well.
In order to protect your reputation and your investment, you need the kind of professional assurances that only come with 60+ years of industry and area experience. Our award-winning commercial pest control professionals will inspect your entire property and come up with a plan to eradicate existing issues and prevent future pest infestations with our innovative monthly treatments. Call us today to schedule a free inspection and take your first step towards a pest-free commercial facility, guaranteed.