Pest Control In Goochland, VA
If you're looking for a town with excellent parks and recreational activities, you've found it in Goochland! Living and working in Goochland comes with the friendly feeling of a well-organized community that's always there to help you out.
While there's plenty to do outside of your home or business building, the property you love is the most important part of Goochland. If pests invite themselves inside, Go-Forth Pest Control is here to restore your space to its best, pest-free condition.
When you need Goochland pest control, there's no better company to choose to depend on than Go-Forth Pest Control! With over 60 years of combined industry experience, we've got the expertise needed to do the job right every time. We're currently under 3rd generation ownership, making us one of the most reliable names in local pest control.
Customer satisfaction is our number one priority. Our customer-focused approach creates a valuable experience for everyone we work with. We hold ourselves accountable to the highest standards of service and professionalism to earn your return business for all your future pest control needs. If you're a local home or business owner in Goochland, choose to work with a local, family-owned industry leader when dealing with pests!
Residential Pest Control In Goochland
When you need a residential pest control service that you can count on, you need help from Go-Forth Pest Control. With industry-leading techniques and products, we do the job right every time. We're proud to help local homeowners in Goochland live their most fulfilling lives by getting rid of unwanted pests.
We'll promptly respond to your call every time, greeting you with enthusiastic and attentive professionalism. We always focus on maintaining simple and consistent practices to ensure you get the results you're looking for at every appointment. We own the results of our work confidently, providing you with the reliable results and assurance you need.
Even if the pest problem you're dealing with in your home is incredibly difficult, our experienced professionals are up to the task. We gladly overcome every obstacle while persevering with passion. Come to us for home pest control services in Goochland, and get the help you need.
Factors That Attract Fleas And Ticks To Your Goochland Yard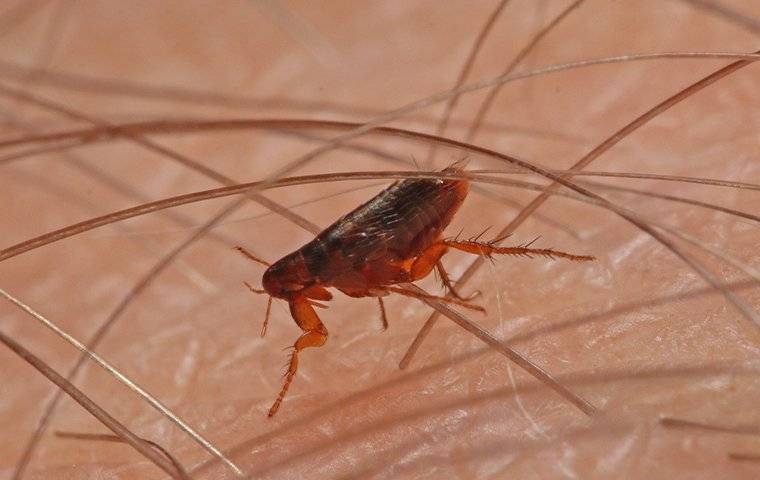 Fleas and ticks will come to your yard in Goochland if there are factors there that attract them. So, what are those attractive factors anyway?
Well, fleas are attracted to pets. So if your pets aren't on a year-round flea medication, or if dogs are left to run unleashed outdoors, they're liable to pick up fleas along their way. Fleas also love unkempt lawns and rodent or wildlife populations that may be plaguing your property. So if you need flea treatment, lawn maintenance, or rodent control services, we're here to help. Go-Forth Pest Control is only a call away!
As for ticks, long grass will attract them to your yard. Overgrown vegetation and piles of debris will also invite them to your property. Wild animals can also bring ticks with them as they cut across your property.
If you're dealing with fleas or ticks in Goochland, call Go-Forth Pest Control to get rid of them for good! Reach out today for flea control in Goochland.
Best Way To Get Rid Of Spider Infestations In Goochland Homes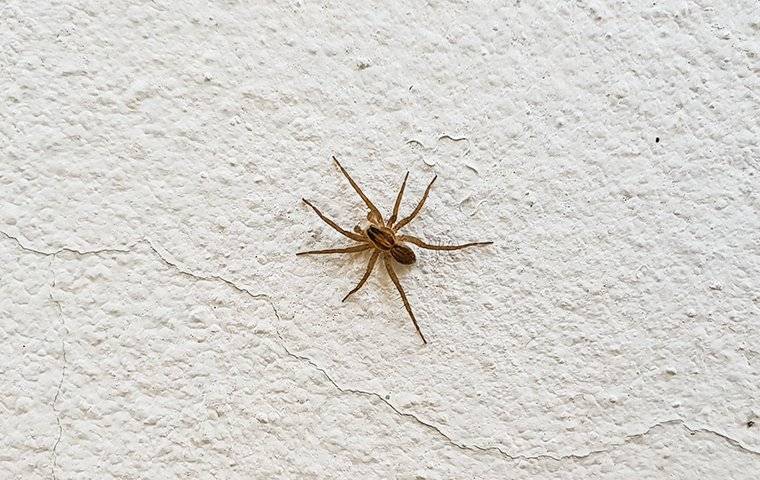 If you want to get rid of spiders, meet Go-Forth Pest Control, the company that can help! Our professional service stops spider infestations before they can make your home an uncomfortable place to be.
While reducing clutter can help to get rid of spider infestations, it won't take care of the problem. Relying on our local experts for help is the best measure you can take. While you can keep firewood away from your home and seal their access points like cracks, crevices, and gaps, you will still likely need professional assistance.
Spiders are also notoriously present on properties that have other pest issues. Our local small pest control company can address those problems as well! To return your property to its pest-free condition, contact Go-Forth Pest Control today. We're happy to help!
Commercial Pest Control In Goochland
Any time your business property requires commercial pest control, there's no better company to trust than our local small business here at Go-Forth Pest Control. We provide you with the affordable and convenient services you need to keep your company on track. Don't let pests take a toll on your business; call our team of experts as soon as you notice you have a pest problem instead!
Our team values our commercial clients and caters to their specifications and expectations accordingly. We use 60 years of combined industry experience to get you the dependable results you need for the business you love to thrive. If you need quality commercial pest control in Goochland, reach out to us over the phone or through our online form to request your free service quote today!