Pest Control In Harrisonburg, VA
Harrisonburg is a vibrant city known for its cultural diversity. It celebrates its community yearly with its International Festival and is home to a thriving food scene, including farm-to-table restaurants and farmers' markets.
While surrounded by stunning sites like the Shenandoah National Park and George Washington National Forest, Harrisonburg also boasts beautifully maintained parks like Hillandale Park and the Edith J. Carrier Arboretum.
But living in a bustling city like Harrisonburg also means occasionally dealing with pests like cockroaches, mosquitoes, and more. If you are struggling with an infestation, look no further than Go-Forth Pest Control for pest control in Harrisonburg you can rely on.
Residential Pest Control In Harrisonburg
Homeowners have trusted Go-Forth Pest Control since 1959 to deliver top-rated and safe residential pest control treatments to eliminate biting insects, scavengers, and more from homes and yards.
Total customer satisfaction, professionalism, and safety are among our top priorities. We are proactive when it comes to keeping pests away from your family. Our licensed technicians always pay special attention to why they were able to invade in the first place to prevent future problems and remove the need for future treatments.
Call us today for a free quote, and tell us more about your situation and concerns. Our experts will devise a strategy that fits your budget and schedule.
All The Places Bed Bugs Like To Hide In Your Harrisonburg Home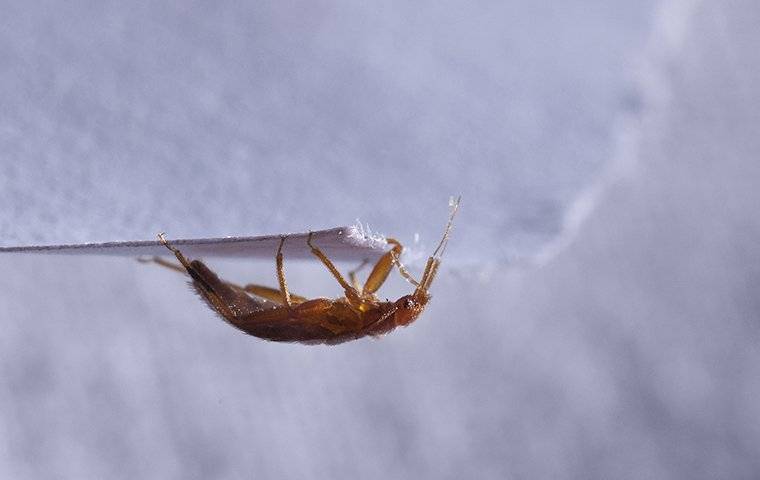 Bed bugs are tiny invaders but can cause many problems as they feed on your blood at night. They can infest most anywhere people live or sleep, and they are very challenging to exterminate without the right tools.
If you suspect you have a bed bug infestation in your Harrisonburg home, here are some places where they are most likely to hide:
Mattresses and box springs: These biting pests hide in the seams and folds of mattresses, where they will wait for you to fall asleep.
Dressers and nightstands: Bed bugs can hide in the drawers and behind furniture. Moving everything away from walls can help expose infestations.
Upholstered furniture: Bed bugs can hide in the cushions and seams of sofas and chairs and the folds and creases of curtains and drapes.
Electrical outlets: Bed bugs can crawl into electrical outlets and switch plates, where they will find a warm hiding place.
Carpets and rugs: Fibers of carpets and rugs provide convenient hiding spots for many insects.
Luggage and backpacks: Bed bugs can hitch a ride during travels, leading to infestations in other areas.
Clothing: Do you often leave piles of clothes on the floor? If so, they are excellent places for bed bugs to hide in.
If you suspect a bed bug infestation in your Harrisonburg home, taking action as soon as possible is essential. Go-Forth Pest Control can help you eliminate these biting insects and prevent future infestations.
The Best Way To Completely Get Rid Of Roaches In Harrisonburg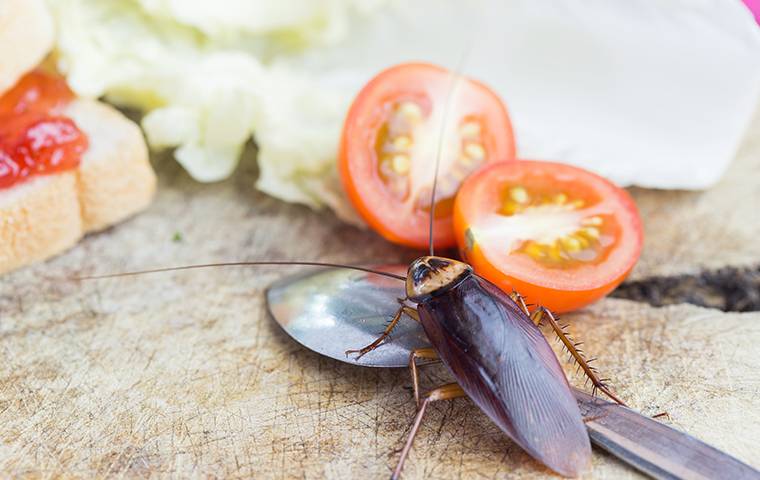 Roaches are some of the most stubborn pests to get rid of, and they can quickly multiply if you don't address an infestation swiftly. Here are some steps to help you completely get rid of cockroaches in your home:
Find where they are coming from: Look for areas where roaches may be taking over, specifically dark and damp areas, cracks and crevices, and rooms with food or water sources which you must eliminate to make your home less attractive to these scavengers.
Clean and declutter daily: Dirty and cluttered environments are excellent places for cockroaches to thrive. Clean your home thoroughly, declutter areas where pests could hide, vacuum carpets and floors, wipe down surfaces, and seal cracks or crevices where roaches could enter.
Get help from a professional: There is no such thing as a mild cockroach infestation. Even a few could make you and your loved ones very sick. If these dangerous invaders have taken over, seeking professional help is best.
At Go-Forth Pest Control, we have the expertise and tools to effectively eliminate pests from your home. Call us today to get started with safe but highly effective cockroach control strategies.
Pests can make your family and employees sick, and many can cause extensive property damage. Working with our experts lets you put your infestations behind you, regardless of the season. Let's get started.
Commercial Pest Control In Harrisonburg
As a local company, all Go-Forth Pest Control employees care about Harrisonburg businesses. We proudly specialize in keeping pests out of commercial properties to keep everyone safe, from your customers and employees to your inventory.
Scavengers, ants, biting insects, and more can cause many problems, from spreading pathogens to ensuring customers do not return. To avoid these issues, you need commercial pest control strategies tailored to your unique situation.
Businesses are at high risk of infestations because they provide pests with shelter, water, and food. While eliminating these factors can prove impossible, we can help ensure they don't attract unwanted invaders even during the high seasons.
Get in touch with our experts today to learn how you can keep your commercial property safe at all times through prevention techniques and effective treatments.