Indian Land's Solution For Pest Problems
While some people think that certain pest problems are worse than others, there's no such thing as a welcome pest. At Go-Forth Pest Control, we take pride in protecting the Carolinas from every pest invasion, and we treat Indian Land homes and businesses like our own. With personal care, customer service, and 52 years of experience, we provide the kind of pest-free environment you've always dreamed about. That's why we are one of the most highly decorated pest control companies in the Southeast. With 4.8 stars on Google and Facebook, along with an A+ rating from the Better Business Bureau, Go-Forth Pest Control has the track record to back up our guarantees.
Our award-winning pest technicians are well-versed in all sorts of properties and pest problems, which is why a number of our service packages are backed by the Go-Forth Guarantee: if you spot a pest issue between monthly or quarterly treatments, we'll take care of it promptly at no additional charge. Give us a call today for a specific pest issue or for the eco-friendly protection solutions that keep so many Indian Land properties pest-free year after year.
Home Pest Control In Indian Land, SC
A pest issue on your property isn't just a threat to your home, it's a threat to you and your family's health. Indian Land is full of destructive and dangerous pests that would love to invade your home, destroy things, and/or spread dangerous bacteria around. Do you really think that home remedies from old wives' tales are the safest solution?
Instead of putting your trust in inconsistent results, go with the professional pest technicians that prove every year why Go-Forth Pest Control is the premier solution to all your pest problems. We offer specific treatment plans for termites, mosquitoes, rodents, and bed bugs, and we also provide continuous preventative measures that can guarantee a pest-free property between quarterly treatments. Plus, we only use certified, eco-friendly treatment solutions, so everything on your property will be safe (besides the pests). Give us a call today for all of your home pest control needs.
Bed Bug Control: What Indian Land Homeowners Ought To Know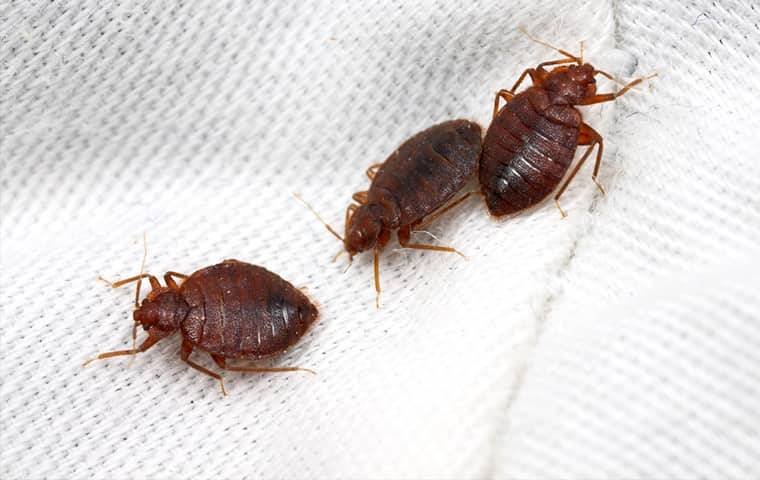 Indian Land is one of the most enjoyable places to visit in South Carolina, which, unfortunately, increases your chances of a bed bug infestation.
These tiny, round pests can't move quickly, so they have to hitchhike into homes on various items like luggage and secondhand furniture. Transportation hubs, like bus stops, airport terminals, or train stations are, typically, bed bug hot spots.
Once they're inside your house, they'll burrow deep within the cushions of your furniture and your mattresses, waiting for you to stop moving so they can crawl out slowly and feed on your blood. That's why you'll rarely notice the actual bed bugs before you notice itchy, red bumps on your skin and rust-colored stains on your sheets, furniture, or drapes.
Since bed bugs burrow below the cushions and lay eggs down there as well, it's almost impossible to get rid of them with a vacuum or a spray. If you notice signs of bed bugs, call Go-Forth Pest Control immediately. Our guaranteed bed bug treatments cover the whole house, and we'll come out a week later to inspect for any signs of continued issues.
How To Kill Cockroaches In Indian Land, SC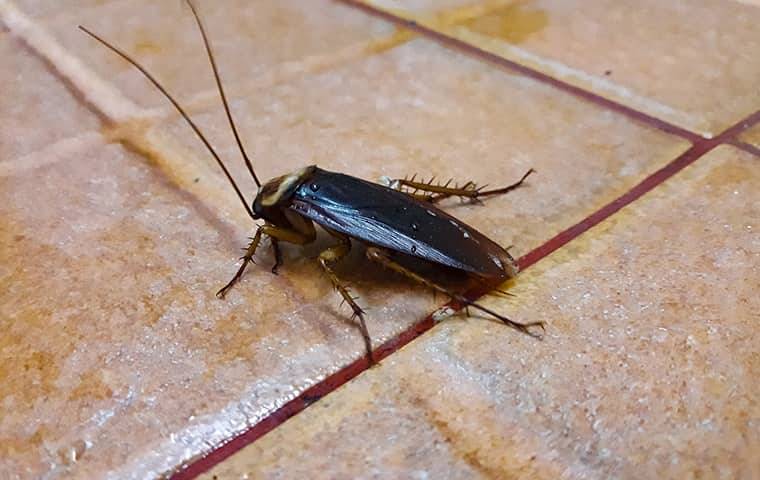 Everyone can agree that cockroaches are nasty-looking with their slimy underbellies and hardened outer-shells, but these attributes are more dangerous than you think. Their slimy underbellies allow them to pick up and transfer dangerous bacteria all over your house, and their hardened outer shells are very flexible, allowing them to flatten, squeeze out of danger, or resist anything that tries to squash them.
Roaches are also afraid of human interaction and any sort of light, so you'll rarely see more than one or two in your home, even if there are hundreds within your walls. The combination of their flexibility and aversion to humans makes them very hard to keep out of your house and even more difficult to kill, capture, or get rid of.
While you might be able to limit your chances of a roach infestation by keeping your house very clean (all the time), once they're in, you won't be able to eliminate them on your own. Call Go-Forth Pest Control at the first sign of cockroaches to avoid the health dangers of a prolonged infestation. Our solutions can get rid of roaches quickly, while our recurring treatment plans are guaranteed to keep them out as long as treatments continue.
Commercial Pest Control In Indian Land, SC
When Indian Land business owners first invest in their new businesses, they quickly realize that one thing is incredibly important around here: reputation. If you're running your business with no methods of pest protection, then you're putting your reputation on the line. All it takes is one customer with a camera phone and a social media account to let thousands of potential customers know that your establishment has a bug problem.
That's why Go-Forth Pest Control takes pride in protecting every kind of commercial facility in the area the same way we would our own: green products, thorough inspections, conveniently scheduled monthly treatments, and guaranteed protection plans are available. Call us today to get the commercial pest control services that earned us the honor of an Angie's List Super Service award. Anything less than guaranteed protection is just putting your livelihood at risk.