Pest Control In Julian, NC
Living in Julian, NC, has its perks, but with pests comes new challenges. No matter where you live, you're likely to face a pest issue at one time or another.
Whether it's rats or termites, these pests don't discriminate when it comes to homes or businesses. They can be a real hassle and cause all sorts of damage.
The good news is that experienced Guilford County pest control companies can help put a stop to these critters before they cause any real damage.
Go-Forth Pest Control is one such company. We have over sixty years of experience in dealing with all sorts of pests, and we equip our team to handle any infestation, big or small.
Don't wait until it's too late. If you think you have a pest problem, give us a call today, and we'll be happy to assist you.
Residential Pest Control In Julian
No one wants pests in their home. They are unwelcome guests that can transmit diseases, damage property, and be a general nuisance. The best way to protect your home from pests is to have regular pest control services performed by a professional.
At Go-Forth Pest Control, we offer residential pest control services designed to keep your home free of pests year-round. We train our technicians to identify and eliminate all types of pests, including:
Ants: These can be more than just a nuisance; they can also carry diseases.
Bees: While bees are essential for pollination, they can be dangerous if they nest too close to your home.
Cockroaches: These pests are disgusting and can also cause disease.
Rats and mice: These rodents can damage your home, contaminate food, and spread disease.
Termites: These pests can cause severe damage to your home. They eat away at wood and, if left unchecked, even cause structural damage.
Wasps: These pests are dangerous and can sting multiple times.
As you can see, all of these species pose a threat. If you think you have a problem, give us a call today.
We understand that every home is different, so we create custom pest control plans for our clients, ensuring your home gets the specific treatment it needs to stay pest-free.
In addition to our regular pest control services, we also offer one-time and monthly services for those looking for a more temporary solution or who want to be proactive about preventing pests.
Speak to us to find out more about our residential pest control services.
Why Pro Weed Control Is The Way To Go In Julian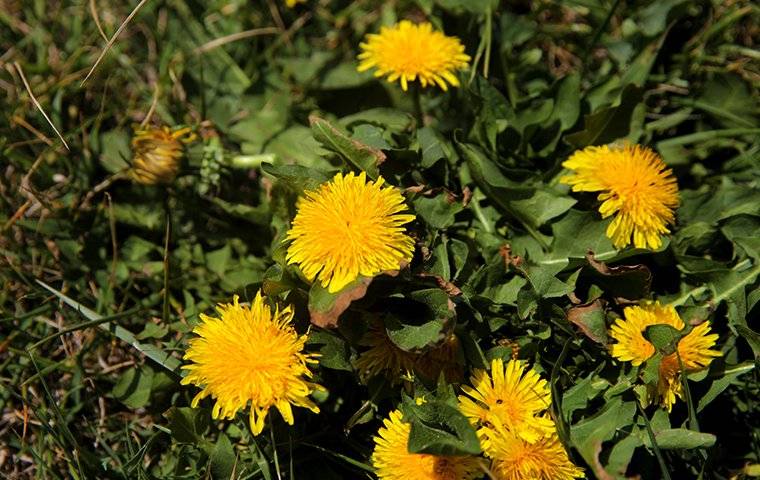 Everyone loves a great-looking lawn. A well-manicured yard can increase curb appeal and make your home look inviting. But achieving and maintaining a beautiful lawn takes work. It's not as simple as just mowing the grass - you also need to fertilize, water, and weed it.
Weeding is often one of the most challenging and time-consuming lawn care tasks. It can be difficult to remove all the weeds, and if you're not careful, you can damage your grass in the process. This is where professional weed control services come in.
At Go-Forth Pest Control of Julian, we offer expert weed control services to keep your lawn looking its best. Our technicians identify and eliminate all types of weeds, including:
Dandelions
Clover
Crabgrass
Henbit
Spurge
Dogfennel
Fungus
Moss
We also offer free, no-obligation lawn evaluation. Call us today to find out more.
An Effective Rodent Control Guide For Julian Property Owners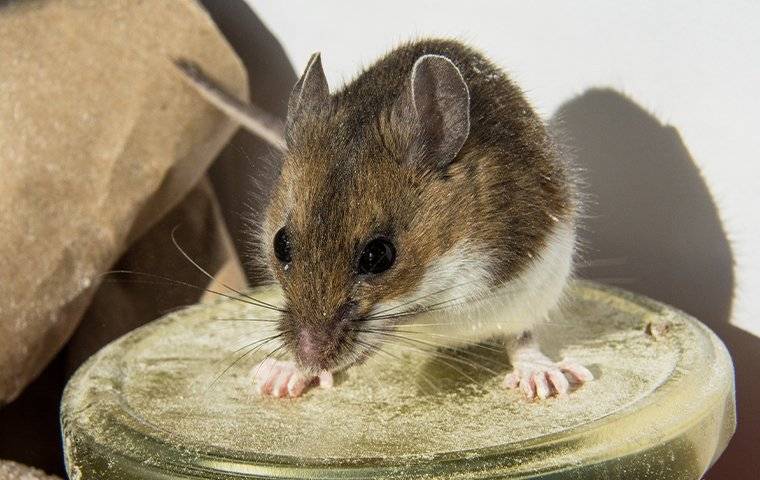 Some of the common rodents you might find in and around your property include:
Mice
Rats
Voles
Squirrels
Gophers
Chipmunks
These pests can cause all sorts of problems. They can damage your property, contaminate food, and spread disease. So how do you ensure they never set foot on your property?
Here's a rodent control guide for Julian property owners:
Seal all cracks and holes in the exterior of your home or business. This will help to prevent rodents from getting inside.
Keep your property clean and free of food sources. If there's nothing for them to eat, rodents will often move on to somewhere else.
Remove all sources of water. Rodents need water to survive, so removing any standing water on your property will make it less attractive.
Set up traps or use baits. This is an effective way to catch and remove rodents from your property before a population gets out of hand.
Ultimately, the best way to keep rodents away is to partner with a professional pest control company like Go-Forth Pest Control. We use Integrated Pest Management (IPM) techniques to effectively eliminate rodents from your property and keep them away for good.
Call us today, and we'll be happy to assist you.
Commercial Pest Control In Julian
Businesses are equally as vulnerable to pets as homes, if not more so. When dealing with these critters, you can't afford to take any chances. At Go-Forth Pest Control, we strive to provide our clients with world-class commercial pest control services.
Once you call us, we'll send one of our experienced technicians to your business to assess the situation and determine the best treatment plan. We understand how crucial your business is to you, so we'll work quickly and efficiently to get rid of the pests so you can get back to business as usual.
We offer commercial pest control services for all types of businesses, including:
Restaurants
Retail stores
Offices
Warehouses
And more
Pests can cause all sorts of problems for businesses. If you give them an inch, they take a mile, and they'll be running the place before you know it.
Don't let pests take over your business. Give us a call today, and we'll be happy to assist you.