Effective Pest Control In King and Queen County, VA
King and Queen County spans some of eastern Virginia's quaintest towns and communities. It envelops areas such as Henley's Fork, Clancie, and Cologne. The county is traced by the Mattaponi River to the west and offers scenic landscapes throughout. The towns throughout the county offer quaint bed and breakfasts, farms, cultural centers, local industries, and walking trails. But living in this area isn't without its challenges, as pests can be an issue no matter the time of year.
If you're looking for effective pest control in King and Queen County, VA, Go-Forth Pest Control is the company to call. We are a family-owned company that has been providing these services for more than 60 years. Your satisfaction is our top goal, which is why we guarantee it no matter the service. We offer homeowners the option of pest-specific services as well as comprehensive programs, and for businesses, we customize the exact services they need. To receive your free estimate, please call us today.
Residential Pest Control In King and Queen County, VA
At Go-Forth Pest Control, we provide quality pest control solutions for your King and Queen County home. Here are some of our standard programs:
The Basic: To get started on the pest control journey, this plan works on preventive care with quarterly services. We treat the exterior at every visit and the interior as required. This plan offers support for spiders, rodents, and ants.
My Elite: If you're looking for increased protection, these bi-monthly visits will help. We'll treat the interior and exterior of your home at every visit and offer coverage for additional pests such as fleas and stinging insects. You'll also have priority booking.
My Elite Plus: Our most inclusive plan operates on a year-round basis to include support for mosquitoes, ornamental pests, and fire ants.
In addition to these extensive programs, we also offer homeowners the option of real estate inspections, termite control, mosquito care, and bed bug elimination. When you entrust your home to us, you can always expect the highest level of care and a complete guarantee. For more information on residential pest control, call us today.
Why King and Queen County Homes & Properties Need Termite Protection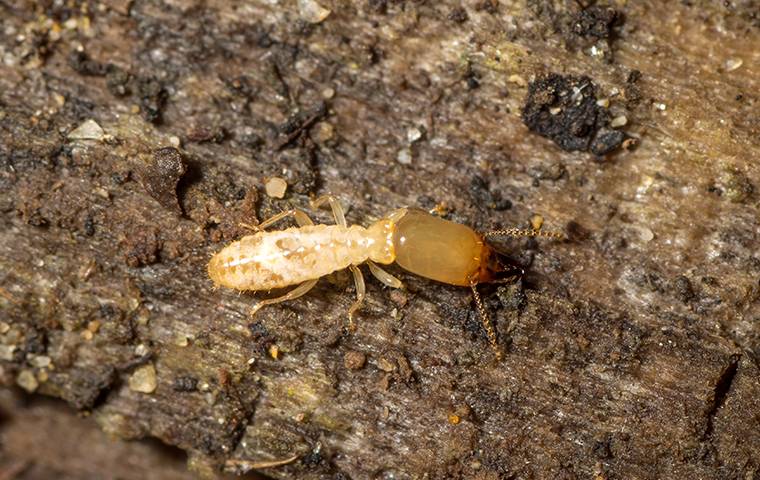 Professional termite protection is one of the most valuable steps that King and Queen County homeowners can take to protect their properties. Some of those reasons include:
Unmatched prevention: By working with a pest control expert, homeowners can benefit from routine inspections that point out conducive conditions and areas that need help. In some cases, homeowners can receive proactive treatments as well.
Swiftest form of elimination: If termite problems do develop, then a professional is going to have access to top-shelf products and extensive training that the average person doesn't have access to.
Location and size of infestations: Some infestations can contain thousands of members while some can contain millions. They can also be located inside foundations and walls that make them tough to locate or access.
For more information on termite control, call Go-Forth Pest Control today.
Stop Silverfish From Getting Into Your King and Queen County Home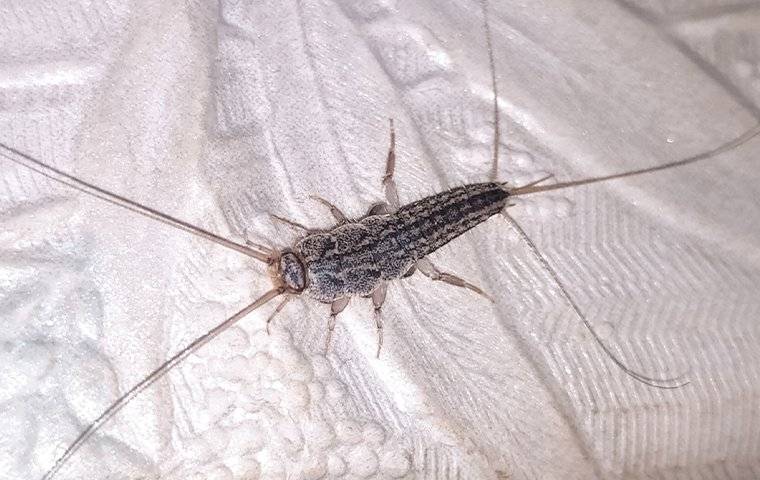 While silverfish do not pose a threat to your well-being, they can eat away at items around your King and Queen County home that you'd rather not have destroyed. Here are a few ways to keep them away:
Rectify moisture issues. One of the most enticing things to silverfish is the presence of moisture. Make sure that you shut off sinks, showers, and tubs completely after using them, install dehumidifiers, and don't overlook leaky plumbing.
Store clothes securely. When switching out your seasonal closet, always keep unworn items in sealed containers.
Cut off entry points. Because silverfish usually enter homes through small crevices, fill the ones in your foundation with caulk. You will also want to repair window screens that have holes.
Work with a pro. By hiring a pest control professional, you can benefit from barrier protections and other services to keep them out of the home.
For more information on silverfish control, call Go-Forth Pest Control today.
Commercial Pest Control In King and Queen County, VA
Pests such as cockroaches, termites, bed bugs, and ants can become a problem for your King and Queen County business sometimes no matter what you do to deter them. Luckily, there's help. At Go-Forth Pest Control, we are the company that businesses call when they need a reliable answer to pest pressures. Our company has more than 60 years of experience working with businesses like warehouses, medical facilities, retail operations, and more. As a family-owned business, we take great care in our work and treat each customer with the attention to detail they deserve.
In order to fully understand your pest pressures, we'll perform thorough property inspections every time we visit your business. We'll also discuss your needs and concerns so that we can build custom treatments to address them. The products that we use are always EPA-approved to further ensure your safety. For more information on our commercial pest control and how it can benefit your business, call us today.