Professional Pest Solutions In King George, VA
Rural areas of Virginia are beautiful, but they also frequently lack the resources to quickly address pest problems. Few companies operate outside of big urban centers, which is where most of the customers are. But pests can also invade homes and businesses in small communities like King George, which is why Go-Forth Pest Control has broadened our service area to address your needs.
You don't have to suffer the property damage or other effects a pest problem can introduce, with pest control in King George, VA. Learn how Go-Forth Pest Control can help you maintain your property and keep it pest-free.
Residential Pest Control In King George
Keeping pests out of your home can seem like an uphill battle at times. Pests like ants and cockroaches can invade through any number of access points, some of which are hidden from your view and out of your hands to address.
When pests get inside properties, they can lead to a number of problems. At best, they contaminate food sources. At worst, they can cause property damage or transmit diseases. That's why you need proper home pest control in King George to keep them out and prevent these larger issues.
At Go-Forth Pest Control, we help King George homeowners with all their pest control needs, whether an infestation is already there or you want to make sure one never forms. Here's how:
Inspections: The first step in addressing a pest problem or preventing one from starting is to thoroughly check your property for pest activity and factors that attract them. This helps us know precisely what your level of pest risk is, so we can match the right solutions to your home.
Treatments: After our inspection, we provide you with a free quote for what services we think will best deal with the pests and provide future protection. We don't just treat structures, but also your lawn and property perimeter.
Follow-up: We always follow up with our clients to make sure they're satisfied, and we can offer recurring treatment plans for those who want to continue getting long-term protection.
Keep bugs and other pests out of your King George home by partnering with Go-Forth Pest Control today.
Effective Termite Control: How To Protect Your King George Home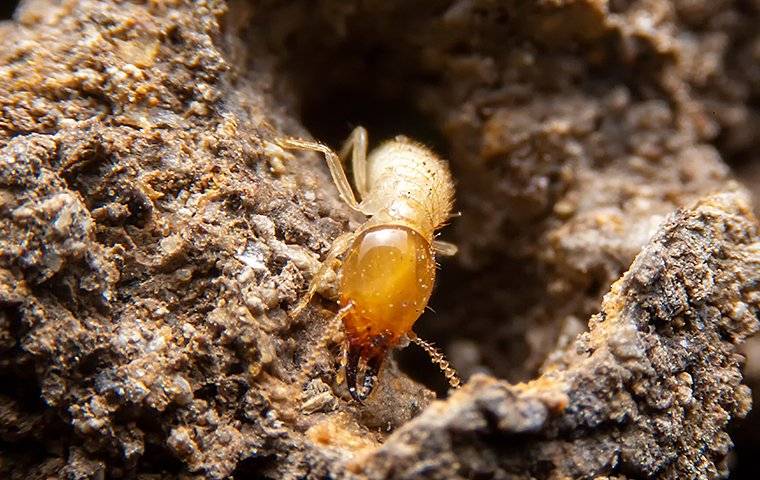 Many different species of pests can damage your home, but the structural damage termites can cause is probably the most severe kind of infestation you'd ever have to deal with. Termites chew through wooden materials, including buildings, and form complex tunnel networks within walls and below the ground.
This is part of what makes them so difficult to get rid of. You can eliminate hundreds of termites and still not address the root of the problem unless you get rid of the reproductive queens of the colony, which can often be found far away from where termites appear to be most active.
To truly address a termite problem in your King George home — or, better yet, avoid a widespread termite problem in the first place — you need to turn to Go-Forth Pest Control for true termite control in King George. We inspect homes to make sure they aren't harboring hidden termite colonies, and we provide treatments that thoroughly eliminate them if they are discovered.
Avoid termite damage by calling Go-Forth Pest Control today.
Proven Strategies For An Ant-Free Home In King George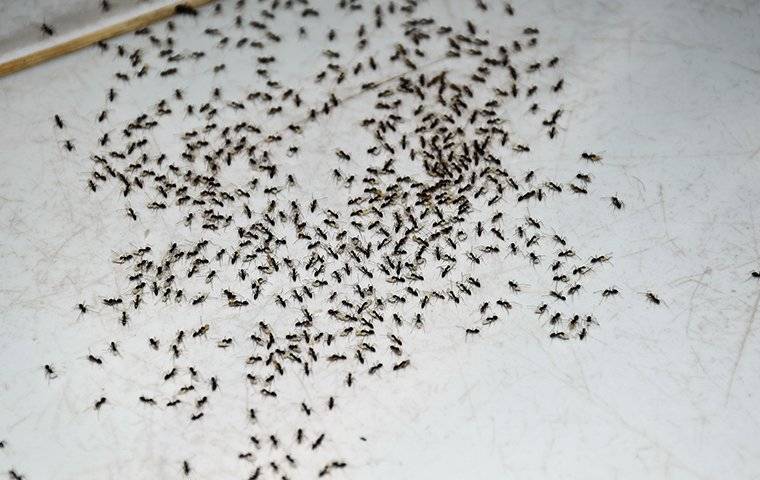 Ants are perhaps the best example of a pest that can seem to invade your home from out of nowhere. As tiny bugs, they can fit through tiny cracks or holes around your home's exterior, even ones found below ground where their tunnel systems allow them easy access.
This is why proper ant control is all about creating a complete perimeter treatment around your home and yard, warding off ant populations before they can begin to grow within your walls. At Go-Forth Pest Control, we help homeowners quickly clamp down on ant populations and provide protection against future invasions.
To truly keep ants out of your home, get effective ant control in King George from Go-Forth Pest Control.
Commercial Pest Control In King George
All property owners should take their level of pest risk seriously, especially businesses. Pests result in huge disruptions to your operations, which can spell doom for local businesses in small communities like King George.
Here's why you should turn to experts for pest protection and avoid the consequences of an infestation:
Property damage: Pests damage businesses in a number of ways, either by burrowing and clawing through inventory, infrastructure, and utilities or by staining items with their droppings.
Health hazards: Pests can carry diseases and parasites, which transmit to people or lead to other kinds of infestations.
Lost revenue: All of this can lead to lost profits, as you waste money trying to address pests or the damage they cause. Even the loss of reputation that results from customers spotting pests on your property can damage your bottom line.
Getting effective pest control saves you from these issues and saves you money in the long run. It's better to deal with pests quickly and completely rather than trying DIY methods that may not work, and pest professionals can also help you prevent infestations from forming in the first place.
Contact Go-Forth Pest Control today to get commercial pest control in King George.