Comprehensive Pest Control In King William, VA
King William is a small community between Richmond and Newport News. It has fewer than 300 residents and features large properties with plenty of space. Its location near two Virginia cities provides locals with entertainment options a short drive away.
The spacious properties and natural surroundings attract residents and animals to King William. Local pests wander onto properties looking for food and water, sometimes invading homes and businesses. They can damage buildings and spread illnesses, causing significant concerns for people. Fortunately, King William, VA, pest control professionals provide protection.
Go-Forth Pest Control handles pests in King William and other central Virginia communities. We'll eliminate infestations on your property and protect you from future invasions.
Residential Pest Control In King William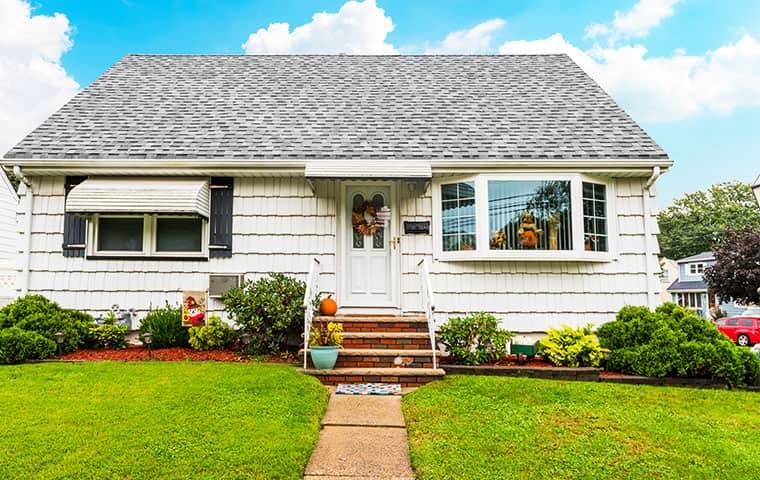 King William is a great place to live and work for people that desire a large property in a small community. The area provides a natural surrounding of trees, bushes, and grass. Unfortunately, these features attract pests because they provide natural habitats. They'll invade buildings for food, water, or shelter from predators, requiring help from professional home pest control in King William, VA.
At Go-Forth Pest Control, we protect King William residents from the area's various creatures. Our environmentally-safe process begins with a free inspection where we'll identify the intruders, their entry points, and conducive conditions. We offer three different pest control plans, with the best option depending on your specific situation.
Pests can present property and health concerns when they invade your home. Call us to discover the best pest control plan for you.
Commercial Pest Control In King William
King William residents depend on local businesses to supply their daily necessities. Pests can disrupt operations when they invade facilities, damaging equipment and spreading potentially troublesome pathogens. Commercial pest control in King William, VA, will protect your business from these creatures.
Our technicians at Go-Forth Pest Control protect King William businesses from pests that can impact your operations. We'll inspect your entire facility to determine the extent of your problem and develop a treatment plan. We have experience working with various industries and understand the common concerns in your area. In addition to eliminating pests, we'll protect you from future infestations and set up recurring visits for year-round protection.
King William pests are some of the biggest threats to local businesses. Contact us to protect your facility from these problems.
The Best Way To Reduce Mosquitoes Around Your King William Property
Mosquitoes are some of the most annoying insects on King William properties. They appear during the warm months around dawn and dusk, biting people while outside. Virginia is home to multiple species of mosquitoes, and most are harmless. But some can spread illnesses, threatening the health of residents.
It's hard to identify the species close up and almost impossible to tell them apart while trying to avoid them. Preventing mosquitoes from invading your property will keep you safe and enable you to enjoy the warm weather.
Some tips to reduce mosquitoes on your King William property include:
Eliminate standing water in your yard.
Remove excess vegetation from your property.
Replace the water in your outdoor water features weekly.
Circulate water in your swimming pool.
While it's impossible to eliminate all mosquitoes on your property, our technicians at Go-Forth Pest Control can significantly reduce their numbers. We'll find their resting and breeding spots, treating those areas to remove the pests and dissuade others from arriving. Our seasonal services include monthly mosquito treatments in King William to keep these creatures away.
Mosquitoes are annoying and potentially dangerous pests on your property. Let us know if mosquitoes are congregating around your King William home.
The Many Ways Bed Bugs Can Find Their Way Into A King William Home
Numerous pests invade homes in King William, VA, but few worry residents as much as bed bugs. These insects spread when they enter houses, hiding near where people rest. They'll bite while you sleep, causing anxiety, sleeplessness, and paranoia. They return to their hiding spots before you wake up, so you likely won't see them.
Most people know the troubles caused by bed bugs but are unaware of how they invade homes. As a result, many residents can't avoid them and are vulnerable to infestations. Some of the ways that bed bugs invade King William homes include:
They climb into bags and luggage while traveling.
They ride into homes on secondhand furniture.
They travel between rooms in multi-unit buildings.
When you call Go-Forth Pest Control for bed bug removal, we'll treat your entire house, going room-to-room with a chemical product to eliminate bed bugs at all stages. Treating your whole building ensures some don't remain and increase in numbers. After our initial visit, we'll return a week later to reinspect your house.
Our bed bug control service in King William includes a 30-day warranty from the last treatment, so we'll return to re-treat your home free of charge if any bed bugs remain. Call us to get rid of bed bugs in your King William home.