Quality Pest Control In Lancaster, SC
Though it's located along the border of South and North Carolina, the small but growing town of Lancaster is considered part of the greater Charlotte metropolitan area. Lancaster is located approximately an hour outside of Columbia and is where numerous families and working professionals come to live. The area experiences a significant amount of heat and humidity throughout the year, which leaves homes and businesses exposed to pest problems whether they try to prevent them or not. Luckily, Go-Forth Pest Control has the solution.
Our company has been delivering quality Lancaster County pest control since our establishment in 1959. Over the years, we have always made your satisfaction our main mission and we show this by being fair and honest, putting your safety at the center of our work, and guaranteeing the results. Pests can be a challenge but with our help, they don't have to be. For more information on our pest control services and to receive your free, no-obligation estimate, contact us today.
Residential Pest Control In Lancaster, SC
When pest problems happen in your Lancaster home, they can expose your entire household to health risks, property damage, and general discomfort. At Go-Forth Pest Control, we work to eliminate troublesome pests while also taking an active role in preventing future issues. Your satisfaction has been our top priority since we were founded in 1959 and we continue to put this at the forefront of our work to this day.
Each service that we provide utilizes EPA-approved products that are safe for pets and children, we offer emergency servicing, and all of our work comes with a pest-free guarantee. Whether you're concerned about termites, mosquitoes, or spiders, we have the solutions. We offer value-driven packages that provide routine maintenance throughout the year as well as specialty services for pests that require a more targeted approach. Whatever your needs are, we will meet them and provide you with an honest experience along the way.
To learn more about our residential pest control services in Lancaster, please call us today.
How You May Be Underestimating Fleas In Lancaster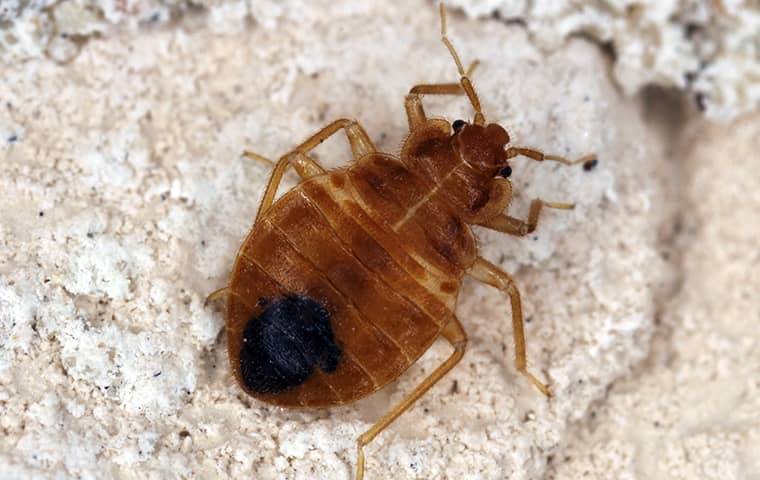 Fleas are nearly impossible to spot around your Lancaster property, which is the first way that you might be underestimating them. Simply because you can't see them doesn't mean that they're not an issue around your home or business. Fleas are also deceiving because you can still develop an outbreak even if you don't have pets, which is the most commonly thought-of way that flea problems spread. Something like having a rodent infestation or the presence of wildlife is enough to spread fleas around. Fleas also often get left behind by previous tenants, you can pick them up yourself while traveling, and they can jump between shared walls.
You might also be underestimating the damage that fleas can bring to your health and the health of your pets, if you have them. Fleas can cause anemia, typhus, and heartworm and the average flea can consume 15 times its body weight in blood during each feeding.
For complete flea protection in Lancaster, contact Go-Forth Pest Control today.
A Guide To Effective Mosquito Control For Your Lancaster Property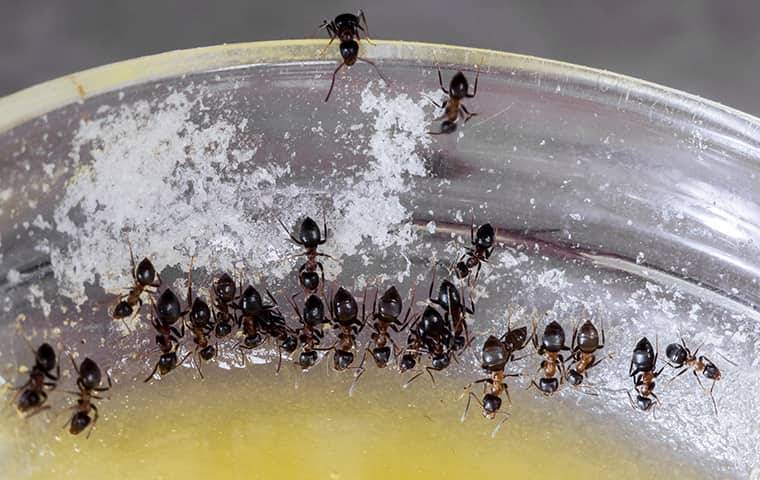 Mosquitoes are a real issue for Lancaster residents for a significant part of the year and during this time, they can leave behind pesky bites that can potentially cause some serious health hazards. In order to effectively keep them off of your property, try the following tips:
Start by taking a look at your landscaping and make sure that it is in tidy condition. This means scaling back hedges and trees to expose more sunlight and reduce areas of shade. Additionally, eliminate any yard debris like leaf piles.
Make sure to turn over standing water regularly in places like kiddie pools and any pet dishes that you leave outside. It's also key to make sure that water doesn't collect and sit anywhere around your yard.
Opt for plants like rosemary, thyme, and basil, which all contain naturally repelling properties.
Contact your local pest control professional for treatments that address the root cause of mosquitoes.
For more information on seasonal mosquito control in Lancaster, contact Go-Forth Pest Control today.
Commercial Pest Control In Lancaster, SC
Whether you're looking to take preventive measures toward future pest problems or need to rectify an active invasion in your Lancaster business, Go-Forth Pest Control has the solutions. We have been working with local businesses for over 60 years and today, we continue to put your needs above everything else. When you partner with us, we also promise discretion in everything we do.
Each of our commercial customers receives a customized treatment program because we know that no two businesses are the same. These services are always comprehensive, detail-oriented, and use EPA-approved products, which make them safe for people and the environment. We're equipped with the knowledge and products to address pests like termites, stinging insects, rodents, ants, cockroaches, and more. And by setting up a regular maintenance schedule, we'll be able to keep pests out of your business throughout the year.
For more information on the benefits of commercial pest control in Lancaster, contact us today.