Pest Control In Landis, NC
Landis, NC, is a picturesque community located in Rowan County and offers a unique mix of small-town charm and modern amenities. From its historic downtown district to its family-friendly parks, Landis is a beautiful place to call home. However, like all communities, Landis has its share of pests. From ants and spiders to rats and mice, pests can be a nuisance for home and business owners alike.
While it may be impossible to watch every critter on your own, Landis County pest control contractors have the tools and experience to build a barrier around your property, ensuring no pest steps foot onto your land.
Go-Forth Pest Control is a local pest control firm with years of experience serving the Landis community. We offer a variety of services to both residential and commercial customers.
Residential Pest Control In Landis
Each year, an estimated 600,000 or more homes in the United States report a pest problem, and pests are more than just a nuisance; they can be a threat to your family's health and property.
For instance, consider the following:
Rats can cause fires by gnawing on electrical wires.
Cockroaches can trigger asthma attacks and other respiratory problems.
Mosquitoes can transmit dangerous diseases like Zika, West Nile, and malaria.
Flies can transmit foodborne illnesses like salmonella and E. coli.
Ants can contaminate food and spread disease.
The best and only recommended way to protect your family from the dangers of pests is to partner with a professional pest control company. At Go-Forth Pest Control, we understand the unique challenges of protecting your home and family from pests. That's why we offer a variety of residential pest control services, including
Ant control
Bed bug control
Flea control
Hornet and wasp control
Lawn care
Mosquito control
Termite control
We enjoy an A+ rating with the Better Business Bureau, and we offer a 100% satisfaction guarantee on all of our services. You know you're dealing with a reputable and trustworthy company.
To learn more about our residential pest control services or schedule a free consultation, give us a call or fill out our online form.
Complete Step-By-Step Guide To Effective Spider Control In Landis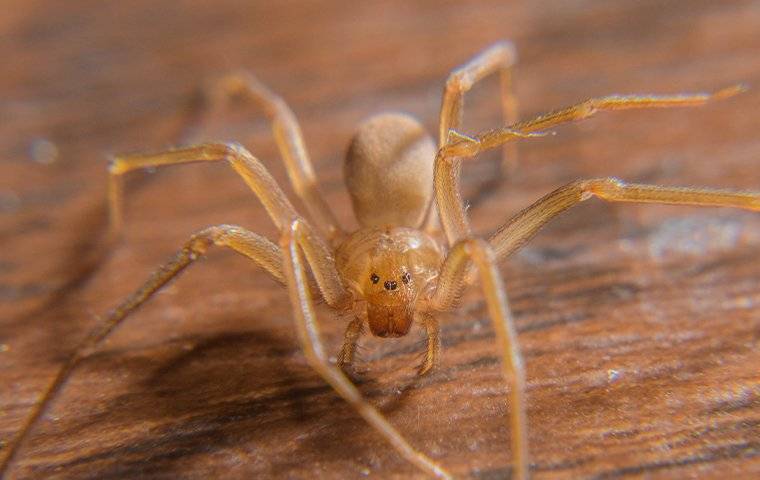 Spiders are one of the most feared pests in the world. While most spiders pose no threat to humans, some species can be dangerous, including black widows and brown recluse spiders.
The best way to protect your home or business from spiders is to prevent them from getting inside. Here are a few tips to help you do that:
Seal any cracks or gaps in your foundation, windows, and doors.
Keep your yard free of debris and clutter.
Remove spider webs regularly.
Store food in sealed containers.
Eliminate moisture sources like leaks and standing water.
Following these simple yet effective tips can help you keep spiders out of your home or business. However, contact a professional pest control company if you struggle to control a spider infestation.
At Go-Forth Pest Control, we offer effective spider control services to homeowners and businesses in Landis and the surrounding communities. Our technicians are highly trained and experienced in the latest spider control methods and technologies.
We are proud to be the seven-time recipient of the North Carolina Technicians of the Year award. This distinction is given to pest control companies that demonstrate excellence in pest management.
Four Ways To Prevent Flea Infestations In Landis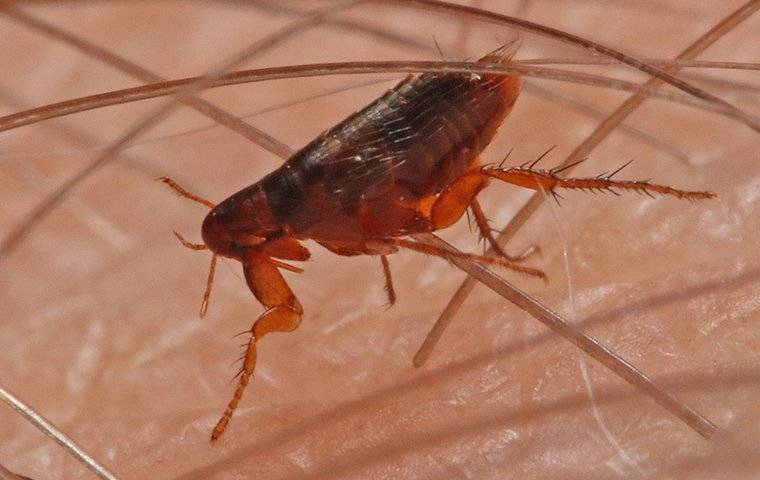 Fleas are small, wingless insects known for jumping long distances. They're also one of the common pests in Landis and can be a significant nuisance for humans and pets alike.
The good news is that there are a few things you can do to prevent fleas from infesting your home, including:
Keep your yard clean and free of debris
Vacuum regularly
Bath your pets regularly
Use flea control products
When faced with a flea infestation, it's easy to feel like you're in over your head. However, with expert help from our trained and experienced technicians, we can quickly and effectively eliminate fleas from your home.
Don't let pests be the reason for lost sleep or ruined furniture. Instead, protect your home or business today with Go-Forth Pest Control's residential and commercial pest control services.
Call us now to schedule a free consultation.
Commercial Pest Control In Landis
Sadly, pests aren't just a nuisance for homeowners. Landis pests can be destructive and dangerous for businesses as well. Pests cost American companies an estimated $30 billion in damage and lost productivity each year.
Some of the consequences of a pest infestation in your business include:
Damaged inventory
Contaminated food
Spoiled goods
Unhappy customers
Disease transmission
Structural damage to your building
Fines from health inspectors
The best way to protect your business from the dangers of pests is to partner with a reputable, licensed, professional pest control company.
At Go-Forth Pest Control, we offer a variety of commercial pest control services to businesses in Landis and the surrounding communities, including:
Ant control
Bed bug control
Cockroach control
Fly control
Rodent control
Termite control
We understand that every business is different and has unique needs. Hence, our technicians will sit down with you to develop a pest control plan tailored specifically for your business. We're also proud to be affiliated with the National Pest Management Association (NPMA) and the North Carolina Pest Management Association (NCPMA).
If you're interested in learning more about our commercial pest control services or scheduling a free consultation, speak to one of our friendly customer service representatives today.