Quality Pest Control Solutions In Lincolnton, NC
If you are tired of dealing with pest problems in your Lincolnton home or business, then you've come to the right place. Trying to deal with pest problems on your own will typically just make matters worse, but you don't have to deal with pests alone anymore. At Go-Forth Pest Control, we specialize in keeping local pests at bay while protecting everything that matters most to you, which is why customer satisfaction is our main focus.
At Go-Forth Pest Control, we offer the following benefits to all of our Lincolnton area customers:
A+ ratings from the Better Business Bureau
4.8+ stars on Facebook and Google reviews
Experienced, award-winning service technicians
A proven pest-free guarantee
Free inspections for all of our services
Over 60 years of industry and area experience
Give us a call today to schedule a free inspection on your Lincolnton property.
Home Pest Control In Lincolnton, NC
When you own a home in a place like Lincolnton, it can be difficult to protect your home from pests. From termites to roaches, rodents, and more, it seems as if there are dangerous or destructive pests 12 months out of the year.
Instead of taking chances with your home and family on DIY remedies and store-bought sprays, why not put your trust in the professionals with over 60 years of experience in protecting local homes? With a pest-free guarantee you can count on and completely free inspections, we have everything you need to take your first step towards a pest-free property. Give us a call today to schedule your free inspection.
How Effective Is DIY Termite Control In Lincolnton?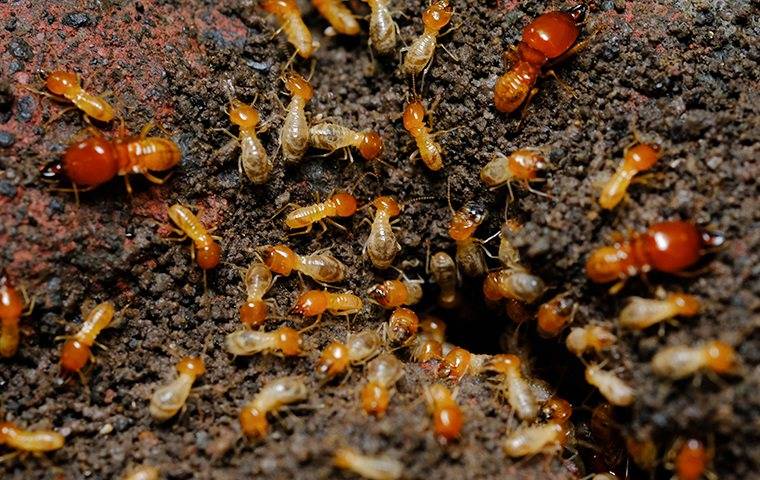 If you discover a termite problem on your Lincolnton property, you might think that DIY termite control methods or store-bought sprays are the quick and easy fix. However, termite problems are so difficult to notice that utilizing these methods might just make matters worse. DIY termite control methods might affect a small portion of the infestation, but they will not get to the source of the problem. Even though you will take care of the visible termite activity, there could still be a majority of the infestation active within your walls or below your home, eating away at the foundation and causing expensive damage, over time.
If you notice the signs of a termite infestation, it's important to have a professional inspection done on your property to identify the extent of the problem completely. These signs include:
Mud tubes along the foundation walls

Shed wings of termite swarmers

Visible damage to exposed wood

Tightening around doors and windows

Remember, once you notice these signs, there is very little you can do to eradicate the problem completely. Unfortunately, allowing termite infestations to continue within your home can cost you thousands of dollars in just 18 to 24 months. That's why having a yearly professional inspection done can save you a lot of money and frustration. Enlisting the guaranteed prevention services of our Go-Forth Pest Control termite experts can give you peace of mind in knowing your investment is safe. Give us a call today to schedule a termite inspection before you put your property at risk any longer.
How To Get Rid Of Silverfish In Lincolnton, North Carolina Homes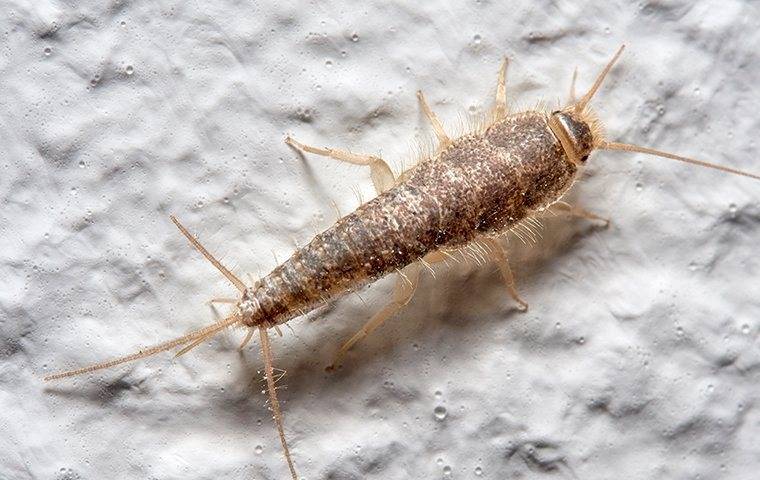 If you've ever seen a tiny, silver, lobster-looking creature in your Lincolnton home, then you probably have a silverfish problem. These home-invading pests are actually more of an off-white color with a shimmery finish that makes them appear silver. They'll invade your home in large groups, searching for any form of starch that they can chew on.
They'll do significant damage to your cardboard boxes in the basement or garage, the stored food in your kitchen, or the magazines and books lying around the house. While they do not spread dangerous bacteria, their presence in your home can be very disconcerting. Plus, these pests are very difficult to get rid of on your own.
They are typically attracted to a home because of moisture issues in low traffic areas like basements and crawlspaces, so utilizing a dehumidifier in these spaces can reduce their attraction to your home, and encourage their exit. However, once you have a problem, the most effective silverfish control solution is partnering with the pros at Go-Forth Pest Control. Give us a call today to schedule a free inspection for your Lincolnton property.
Commercial Pest Control In Lincolnton, NC
When you own a business in a place like Lincolnton, it's very important to protect your reputation in the community at all costs. Thanks to social media, one pest problem in your Lincolnton area commercial facility could make your business go viral in all the wrong ways. That's why you can't roll the dice with DIY pest control or store-bought pest-prevention methods.
If you want the kind of protection that can keep your business pest-free in a guaranteed way, then partnering with Go-Forth Pest Control is your best option. For over 60 years now, we have been keeping local businesses safe from the threat of pest problems and the damage that they can do to your business' reputation. Give us a call today to schedule a completely free inspection with one of our commercial pest control experts.