Professional Pest Solutions In Louisburg, NC
If you're looking for a community in North Carolina that's just as charming as it is welcoming, then look no further than the beautiful town of Louisburg.
Located less than 40 miles from Chapel Hill and Raleigh, the town of Louisburg offers residents a calm and relaxed quality of life mixed with the welcoming charm and character of 'the good old days.' Louisburg is what you would call small-town America.
The sense of warmth and community experienced by local home and business owners is the motivation behind Go-Forth Pest Control. Being founded as a family-owned and operated company in 1959, Go-Forth Pest Control is well-known in the community for honest and affordable prices and quality and effective pest control services.
As your top-rated Franklin county pest control experts, we've stood the tests of time with no plans of slowing down. It would be an honor to continue serving you from our family to yours. Call to speak to a pest professional to learn more about our residential and commercial pest control options.
Home Pest Control In Louisburg, NC
Your home is supposed to be where you can feel safe and protected. However, when unwelcomed guests like pests enter, they can make your home feel anything but safe, unfortunately.
Here at Go-Forth Pest Control, the good news is that we're a family-owned and operated pest control company that truly knows and understands the importance of spending time with family at home. It's a value we have cherished for four generations and is a big motivator behind our affordable and effective pest management services.
Whether you require general preventive or pest-specific treatments, we have what you need. Call today to find out more about our residential pest control services.
How To Keep Mosquitoes Away From Your Louisburg Yard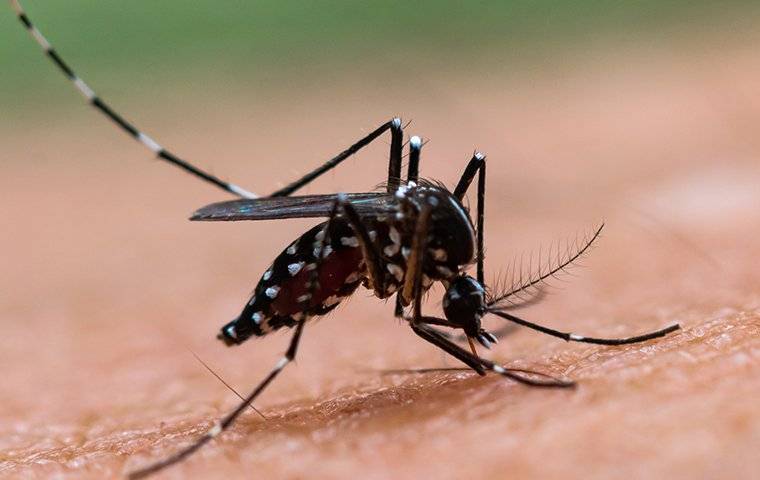 How often have you tried to enjoy your outdoor space during the warmer months only to come back indoors because mosquitoes tried to turn your leg into their buffet? Probably more times than you want. This instance has many Louisburg homeowners wondering why.
'Why do mosquitoes seem more attracted to me than others?' Better yet, 'why do mosquitoes seem to have a bigger population at my home than other homes in the neighborhood?' The latter is the 'million-dollar question.'
As a homeowner, you may not realize it, but you're the one attracting mosquitoes to your home. True enough, you may not have a 'free food' for all mosquitoes sign posted in your yard; however, there are things in your yard making it a conducive environment for mosquitoes to thrive.
A few things to understand about mosquitoes is that only female mosquitoes feed on blood meals. They do this so that they can produce healthy babies. Also, the most significant attractor of mosquitoes is water. Female mosquitoes need water to lay their eggs. So if you have specific items or materials in your yard that collect water, your home is at a much higher risk of attracting mosquitoes. Here are a few ways to keep them at bay:
Plant mosquito repellant plants around your yard.
Eliminate areas of standing water in your yard.
Keep your grass cut low.
Eliminate areas of overgrown vegetation.
Keep gutters and drains clear and free from debris.
Dump the water out of kiddie pools and birdbaths when not in use.
Run a fan in your patio area.
These preventive measures will make a significant difference in how you enjoy your outdoor space. However, they will prove ineffective until you first have mosquito control services from Go-Forth Pest Control.
We will come to your house, perform a thorough inspection of your yard, looking for areas of high moisture for potential breeding grounds and other conducive conditions. We will then treat your yard and follow up to ensure your yard remains mosquito-free. All it takes is one phone call to get your services started.
What Louisburg Residents Ought To Know About Effective Spider Control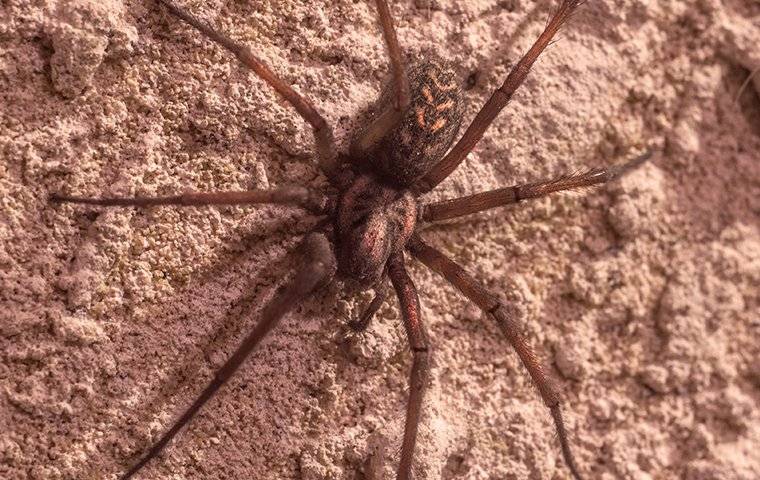 The sight of a spider will make anyone's skin crawl, but to find spiders in the very place you call home can be pretty disturbing. In North Carolina, there are several species of spiders; however, in Louisburg, there are only two to be concerned about: the brown recluse spider and the black widow spider.
The brown recluse spider is notorious for necrosis of the skin wherever the bite occurs. The black widow has venom so potent that it can affect your nervous system. If bitten by either, you should seek medical attention immediately.
If you happen to see spiders in your home, regardless of the species, it poses the question of why? Why do I have so many spiders in my home
The most significant factor to consider about spiders is that they have no interest in humans. A spider's number one goal is food, as spiders eat other insects; that's why certain spiders spin webs as a way to catch insects. Think of it like this: if you see a spider, that's fewer pests to worry you. However, that doesn't mean spiders should be left unattended in your home.
Yes, spiders are somewhat of natural pest control for your home, but certain species like the brown recluse and black widow pose serious health threats to you if you accidentally disturb or threaten them. Therefore, professional spider control is an absolute must.
At Go-Forth Pest Control, we're not new to spiders or their habits and hiding places. If a spider infestation is in your home, our team of pest professionals is here to eradicate such pest problems. Don't let spiders make you feel uncomfortable in your very own home. Call to learn how our spider control process works.
Commercial Pest Control In Louisburg, NC
Running a business is full of risks, but there's no reward without risks. While that statement might be true, one of the risks that come with no rewards is having pests in your place of business.
Pests have no place in a business setting. One scurry from a cockroach across an office computer keyboard can put an entire office staff at risk of harmful diseases and bacteria. Alternately, rodents getting into a restaurant's pantry overnight can contaminate its monthly food supply. It's instances like this that businesses must invest in commercial pest control.
These pests will compromise the health and safety of your customers and employees, depending on the types of pests infesting your building and damaging the structural integrity. Suppose the wrong person notices you have a pest problem in your business. In that case, everything you worked so hard to build is at risk of potentially shutting down with an irreparable business reputation.
Don't wait another minute to get your business protected with commercial pest control services with Go-Forth Pest Control. Call to find out how our treatment methods can keep your business in business!