Professional Pest Solutions In Maiden, NC
Located in Catawba County, the beautiful town of Maiden, North Carolina, is one where residents enjoy the perks of living in a small, close-knit community while still having close access to the big city of Charlotte (a 45-minute drive).
A town is a great place to live and work and raise a family, as the area has a low crime rate and various housing options for families of any size. From the manicured lawns to community events, the town of Maiden is the ideal place to live for warmth and a sense of belonging in a community.
Go-Forth Pest Control has been a significant part of Maiden's growth and sense of community, serving the area since 1959 with safe and effective residential and commercial pest control services. It's been our honor and pleasure to be part of such a welcoming and close-knit community.
As your trusted Catawba county pest control professionals, give our team of experts a call to determine how our residential and commercial services can benefit you.
Home Pest Control In Maiden, NC
There's nothing worse than being in the comforts of home and seeing a bug crawling on the wall out of the corner of your eye. It's happened to all of us at one point or another, but do you remember that very moment when goosebumps took over your body while looking to see what kind of bug was crawling?
Of all places in the world, your home is supposed to be the place you feel safe, but the moment pests gain access to your safe space, your house goes from a haven to a health and safety war zone. Some pests spread harmful diseases and bacteria, such as mosquitoes and cockroaches, and then some pests will literally 'eat you out of house and home' such as termites.
As a family-owned and operated business, our team at Go-Forth Pest Control believes in the importance of taking care of your home and family as much as you do. That's why we've made it our business to do so. From your initial phone consultation and inspection to your customized treatment and follow-up, we are here to serve and protect your home and family against invasive and destructive pests.
Call to find out how our residential pest control services will help your home become pest-free and stay that way.
The Benefits Of Year-Round Professional Lawn Care In Maiden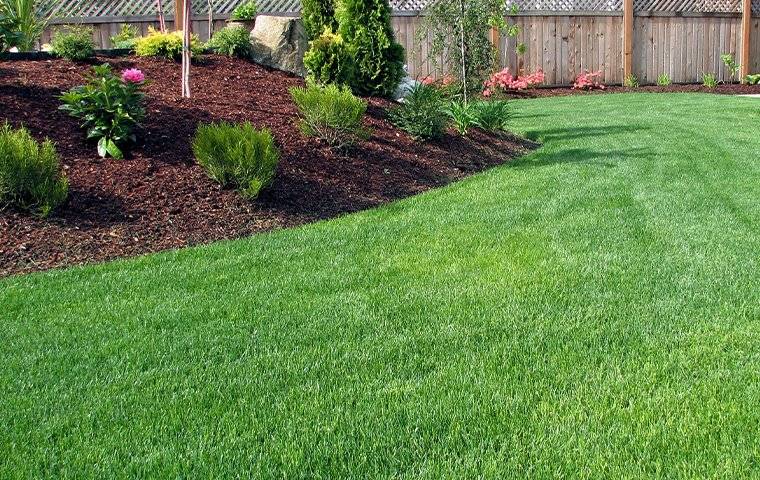 In the town of Maiden, it's not uncommon to go to any neighborhood and find well-manicured lawns and beautiful flower gardens in the front yards of many homes. This well-kempt and tailored look of these homes is not by mistake either; the appearance of Maiden yards is something homeowners take great pride in.
The benefits of professional lawn care also come with a wealth of other benefits as well:
Saves You Time: The time it would take you to manicure your entire lawn, front and back, is time you could use to do other things around your home or spend time with family.
Keeps Your Lawn Healthy: Professional lawn services keep weeds, insects, and lawn diseases at bay.
Boosts Your Curb Appeal: If you were ever to sell your home, you would attract buyers from the curb. Curb appeal makes buyers want to look inside.
Keeps Pests Away: Treatments will not only keep your lawn lush and green but will protect your lawn against destructive pests.
Prevents Weed Growth: Weeds are a significant attractor of mosquitoes and other nuisance pests for shade and shelter. With no weeds, pests will have nowhere to hide.
These are just a few of the benefits of professional lawn services. However, with lawn services, in addition to pest control services, your lawn will not only be beautiful year-round but protected as well. At Go-Forth Pest Control, we offer pest control services and premium lawn services with Triad lawn care solutions. To schedule treatment for your lawn, give us a call today.
What Maiden Property Owners Need To Know To Keep Centipedes & Millipedes Out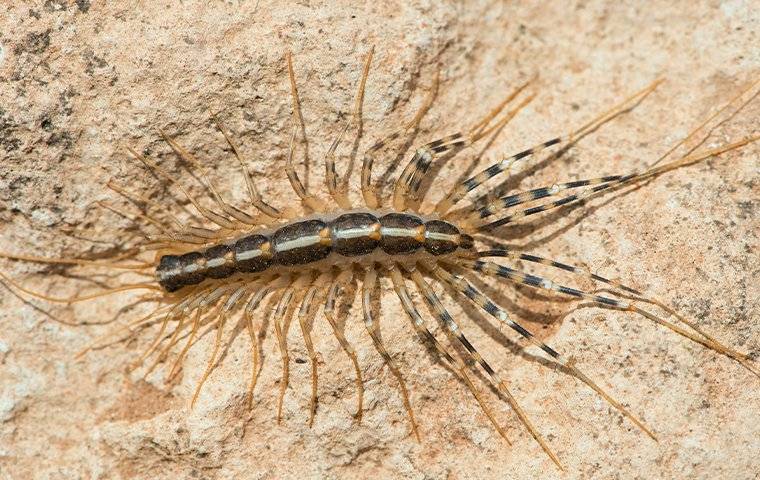 Many people can't tell the difference between centipedes and millipedes and don't necessarily care to know the difference; they don't want them in their homes or on their properties. At Go-Forth Pest Control, we understand that perspective completely. However, if you continually see these pests in and around your home, it's likely not for nothing.
Both centipedes and millipedes thrive in moist areas; therefore, you may need to address a moisture issue in your home if you are seeing them.
Consider these tactics to keep both species away:
Check your home for leaking pipes or faucets that may be attracting them. If you have leaking issues in your home, call your local plumber to address the problems outside your expertise.
Properly ventilate your home and crawlspace areas.
Plant centipede and millipede repellant plants around your home, like peppermint and lavender, to deter them.
Add screens to the doors and windows of your home.
Move organic materials a few feet away from your home, like mulch, firewood, and wood chips.
These methods are great ways to keep both centipedes and millipedes away from your Maiden home; however, these methods won't be as effective without pest control in place first. Call Go-Forth Pest Control to get your services started.
Commercial Pest Control In Maiden, NC
When you think of businesses 'going under,' the first thing that usually comes to mind is financial reasons. Profit loss, wages, and budget cuts will indeed have a business go under; however, the Centre for Economics and Business Research report revealed that United States businesses incurred $13.2 billion in lost revenue due to pest infestations. Additionally, 65% of companies suffered reputation damage, while 66% were at risk of compensation fines and claims.
This alarming statistic shows that damages from pest infestations go well beyond financial repercussions. You could have prevented this by investing in ongoing commercial pest control services.
At Go-Forth Pest Control, our treatments are not only thorough but also very affordable. We can guarantee you that our services will cost you far less on the front end than it will cost you for damages without our assistance.
We have protected businesses in Maiden since 1959; we know about the dangers of pests in your business and how to eradicate infestations that threaten your safety and success. Call us today to learn more about how our commercial pest control services will keep your business operating long-term.