Expert Pest Control In Mineral Springs, NC
The small town of Mineral Springs is a mere 40 minutes outside of Charlotte, but it feels like a world away. Mineral Springs is a lush, sprawling community where many people come to settle down. There are good schools, hiking trails, horse stables, community centers, and local restaurants that all make Mineral Springs a great place to live; however, there are also pest problems.
At Go-Forth Pest Control, it's our mission to provide the highest quality pest control solutions around. Our expert Union County pest control has been protecting homes and businesses from pest problems since 1959. Over this time, we've learned a thing or two about what it takes to ensure a satisfied customer, which is why when you partner with us, you will always benefit from EPA-approved treatments, reliable customer support, and a pest-free guarantee. For more information on our services and to receive a free estimate, please give us a call today.
Residential Pest Control In Mineral Springs
At Go-Forth Pest Control, we want to make keeping your Mineral Springs home pest-free a breeze. All of our work is tailored to your home and comes with environmentally safe, EPA-approved treatments. The three key programs we offer include:
The Basic. When you're looking for preventive measures, this quarterly exterior plan addresses common pests like rodents, ants, and centipedes.

My Elite. To build on our standard option, we offer bi-monthly visits, interior and exterior treatments each time, and the addition of protection from stinging insects, all with preferred scheduling.

My Elite Plus. This plan provides the most comprehensive offerings with the addition of services for ticks, mosquitoes, and fire ants. We increase the number of visits during peak season for these pests.
In addition to these programs, we also provide homeowners with lawn care services, real estate termite inspections, and pest-specific solutions for mosquitoes and termites. To learn more about protecting your home with residential pest control, contact us today.
The Most Common Areas for Summer Termite Activity In Mineral Springs Homes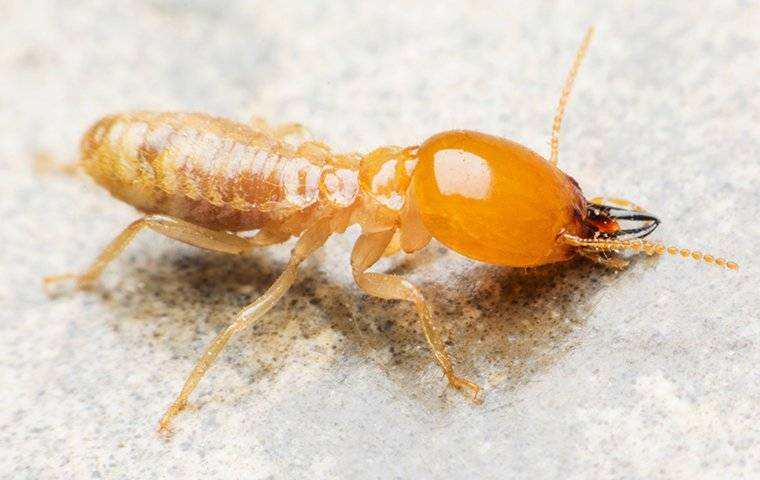 Termite activity in Mineral Springs is a year-round problem once it gets started; however, summertime is the season that sees the biggest influx of new activity. Because termites are attracted to wood, which they eat through, homeowners are likely to find them inside foundations, walls, ceilings, garages, decks, porches, sheds, and any other similar structures on a property. Termites also use wood-based products like mulch as a bridge to enter the home. At Go-Forth Pest Control, we provide comprehensive termite control that is built to last.
We always start with a free inspection and estimate, which allows our technicians to properly identify the type of termite and understand the scope of the issue. Our next step is to install the Sentricon® System with Always Active™. This system both eliminates active issues and prevents new ones, offering ongoing treatment without delay. We also offer Wood-Destroying Insect Reports for home buyers and property owners as well. For more information on these services, please contact us today.
Stopping Summer Cockroach Infestations In Mineral Springs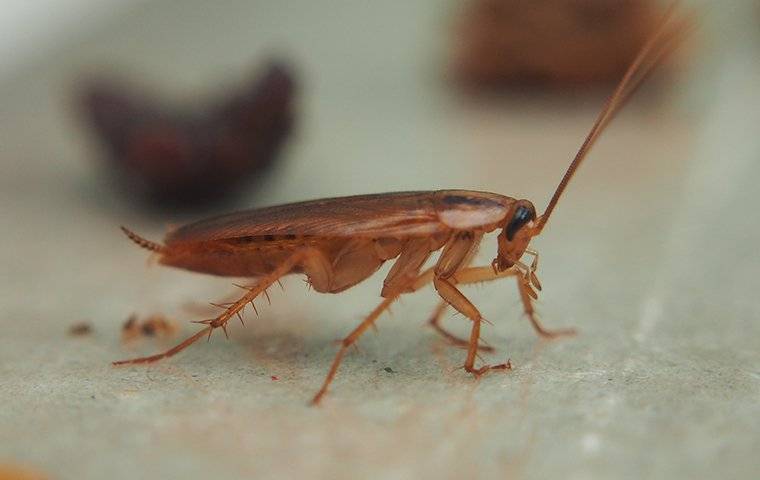 Summer in Mineral Springs is a warm and humid time, and while many residents can withstand these conditions, they can also pave the way for serious pest problems. One of the most prevalent pest issues during summer is cockroach infestations. Invasions are likely to grow exponentially throughout the season because they are conducive breeding grounds. Cockroaches are a potentially hazardous pest to deal with and because of the difficult nature of their elimination, so to either prevent or eliminate an outbreak, Go-Forth Pest Control has the solution.
We always provide detailed inspections for both homes and businesses so that our skilled technicians can understand the entirety of the invasion at hand. The proven methods that we implement focus on the exterior of a property but provide interior treatments as well. And with our satisfaction guarantee, we'll re-service a problem until it's completely eliminated. For more information on cockroach control, contact us today.
Commercial Pest Control In Mineral Springs
As a business owner in Mineral Springs, you have a lot of things to be concerned about but keeping pests off of your property doesn't have to be one of them. When you partner with Go-Forth Pest Control, we make pest control solutions straightforward. Our company has been servicing local businesses since 1959, so we know what we're doing. During this time, we've honed our skills, been dedicated to innovation and education, and seen everything out there. We combine our diverse backgrounds in order to develop a treatment program that is tailored to your business's exact needs.
Another reason why our customers stay with us is because of our timely responses and proactive communication style. It's our mission to provide a seamless, honest, and transparent experience for all of our customers, so you can rest assured that we'll never provide services that you don't need and you'll always be kept in the loop about your results. For more information on the benefits of commercial pest control, contact us today.