Comprehensive Pest Control In Mount Ulla, NC
The township of Mount Ulla is a neighborly locale nestled in the heart of North Carolina. Good public schools, equestrian centers, locally-owned businesses, and community services all make Mount Ulla a desirable place for families to call home. With the addition of proximity to both Winston-Salem and Charlotte, big adventures are never too far away. Unfortunately, even quiet towns like Mount Ulla are home to pest problems because of their warm and sometimes humid conditions.
At Go-Forth Pest Control, we have been servicing local homes and businesses since 1959. We are now in our third generation of family ownership and are proud to provide comprehensive Rowan County pest control that never compromises safety. Our number one priority is your satisfaction and we will do everything to ensure that you feel that way. Each service that we provide is green and designed to be long-lasting so that you don't have to worry about pests again. For more information on our services, please contact us today.
Residential Pest Control In Mount Ulla, NC
Since 1959, our family-owned and operated company Go-Forth Pest Control has been proudly caring for Mount Ulla homes like yours. We believe that customer satisfaction is paramount and that we can eliminate and prevent pests without bringing harsh chemicals onto your property. Some of our programs include:
The Basic: Our entry-level program offers quarterly services that treat both the inside and outside of your home to prevent ants, spiders, rodents, and more.
My Elite: To increase the amount of coverage you receive we increase the number of visits to six times a year, include stinging insects and fleas, and also offer top-priority scheduling.
My Elite Plus: Our most comprehensive program includes seasonal protection from mosquitoes and fire ants.
In addition to our general pest control plans, we also offer solutions for pests that require specific care like termites, mosquitoes, fleas, ticks, and bed bugs. All of our work utilizes EPA-approved products, is safe for pets and children, and comes with a satisfaction guarantee.
For more information on our residential pest control services in Mount Ulla, please contact us today.
A Handy Guide To Bed Bug Prevention For Mount Ulla Property Owners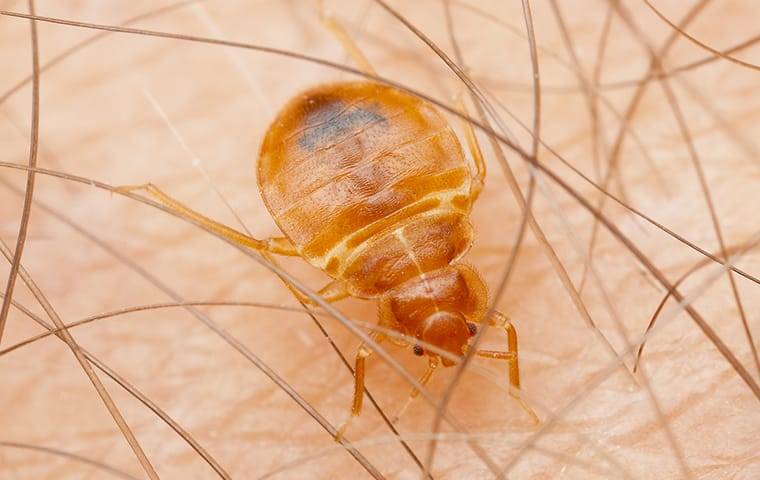 Bed bugs are a big issue once they've started to spread in your Mount Ulla property, so taking preventive measures is key. Here are a few tips that should aid in that process:
Use mattress protectors in light colors.
Dust and vacuum your property on a regular basis.
Inspect all clothing and personal items after being in public. If you've traveled, wash your clothes on the highest setting upon returning home.
For businesses, provide employees with information about bed bug prevention and store personal effects in secure lockers.
Reduce areas of clutter inside a property and in storage areas.
Before bringing in any secondhand furniture items, check them thoroughly for bed bugs.
For more information on bed bug prevention and control in Mount Ulla, contact Go-Forth Pest Control today.
Everything You Need To Know About Rodents In Mount Ulla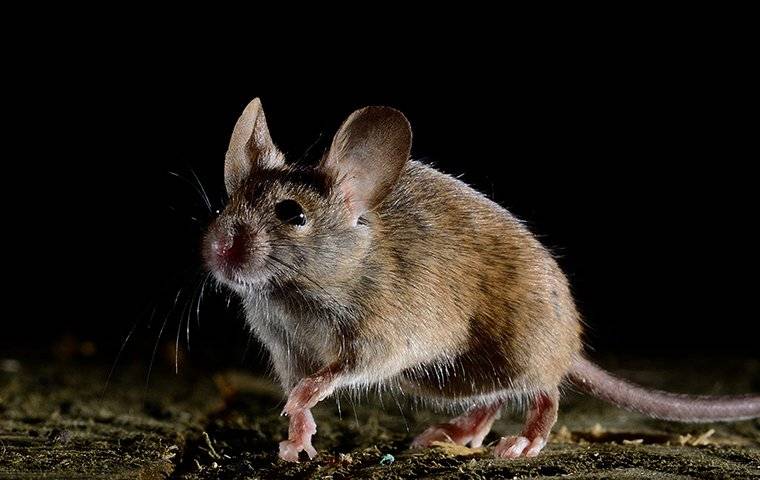 Having a rodent problem in your Mount Ulla property can give you a big headache. These pests might be small but they are potentially very dangerous and can cause serious property damage. Rats and mice enter your home looking for access to shelter, water, and food, and they do so by slipping through openings the size of your pinky finger, climbing your roof, or using the sewer system.
All rodents have front incisor teeth that will overgrow if they don't chew constantly, so this often leads them to create property damage like holes in your walls and even house fires if they get to electrical wiring. Rodents will also nest inside of your walls if they can, which can damage your insulation and cause other issues. These pests also reproduce very quickly and in high numbers, with the average field mouse being capable of having a litter of pups every six weeks and rats can start reproducing at five weeks old. Lastly, rodents are associated with health risks like tularemia and leptospirosis because of the pathogens they spread through their droppings and saliva.
For more information on protecting your home with rodent control services in Mount Ulla, contact Go-Forth Pest Control today.

Commercial Pest Control In Mount Ulla, NC
At Go-Forth Pest Control, we know how risky having a pest problem can be for your Mount Ulla business, which is why we create customized treatment plans for every property we serve. As a locally-owned family business now in our third generation of operation, we take our community's needs seriously. Our top priority is securing your satisfaction and we're able to accomplish this goal with strict adherence to safe, responsible, and thorough service. During our six decades in business, we have worked across industries and we have the firsthand experience to treat the issues you face. We provide both interior and exterior treatments that utilize EPA-approved environmentally friendly products and create a maintenance plan that meets your schedule and specific needs. When you partner with us, you will always benefit from our open communication, timely responses, a pest-free guarantee, and most importantly, a fair and honest experience.
For more information on Mount Ulla commercial pest control, contact us today.