Expert Pest Management In North Wilkesboro, NC
Known as the Key to the Blue Ridge, North Wilkesboro is a small but thriving town that has numerous historical claims to fame, including being the birthplace of Lowes Home Improvement and the North Wilkesboro Speedway - the birthplace of stock car racing. There's a lot to love about living in North Wilkesboro, and a lot of things to love about living here.
Unfortunately, one big downside of living here is pests. Rodents, insects, and other troublemaking pests thrive in the climate North Wilkesboro provides. If you're a home or business owner here, your property is always at risk. It's difficult to protect yourself from pests alone. Luckily, that's where we come in
The team at Go-Forth Pest Control is here to protect your North Wilkesboro property from pest infestation. We are a family-owned and operated company with over 50 years of professional pest control experience. Since 1959, we've been dealing with a long list of common area intruders, some of which include termites, mosquitoes, bed bugs, fleas, hornets, wasps, and ants. Reach out to us to discuss your Wilkes County pest control needs, and we'll get the ball rolling.
Home Pest Control In North Wilkesboro, NC
The best way to guard your home against household pest infestation is to call in your local pest professionals. Go-Forth Pest Control provides complete residential pest control that North Wilkesboro homeowners can rely on throughout the year. Each of our service plans offers something different to meet your needs:
My Elite (Total coverage and customized service)

My Elite Plus (My Elite plus additional benefits)

Botanical Essentials (Green methods of pest reduction)

The Basic (Most popular service plan)

Monthly Pest Control

Bi-monthly Pest Control

Premium Lawn Services

Termite Control (Accredited WDIR termite inspections)
From the initial inspection through each and every follow-up visit, our team is with you every step of the way. We work hard to cater to your needs, and bring you lasting, pest-free conditions that you and your loved ones can rely on.
What Smells Will Keep North Wilkesboro Bed Bugs Away?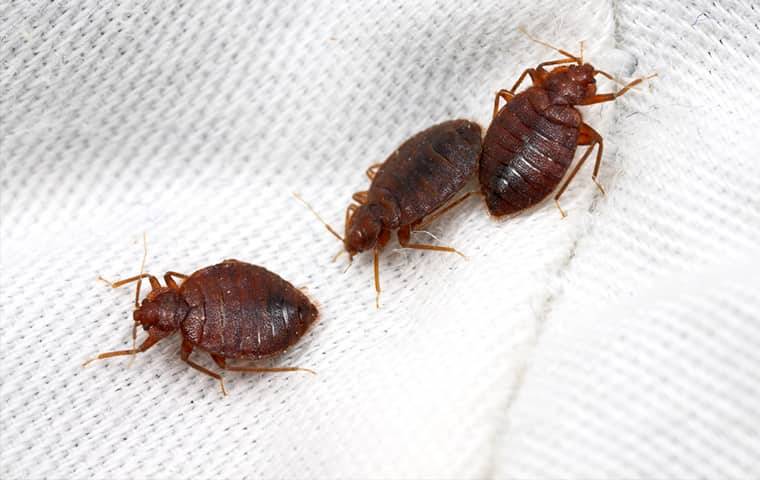 There are many reasons why it's crucial to keep bed bugs away from your property. They're nocturnal parasites that can spread quickly through your home or business and lead to a large-scale infestation.
That's why it's good to be proactive in your prevention efforts. To help you avoid bed bugs, there are certain scents that help repel bed bugs from your space.
Some of the smells that keep North Wilkesboro bed bugs away include lavender oil, rubbing alcohol, peppermint or spearmint oil, blood orange oil, basil, cinnamon, mint, and citrus. There are many ways to integrate these scents into your home or business, and they can help you minimize your exposure to infestation.
While smells can be a useful method of prevention, the use of scent isn't entirely reliable on its own. The best way to deal with bed bugs is to reach out to pest experts.
Here at Go-Forth Pest Control, we provide complete bed bug control solutions to provide you with guaranteed protection from these parasitic pests. Call us today to learn more.
Should I Be Concerned About Fleas This Fall In North Wilkesboro?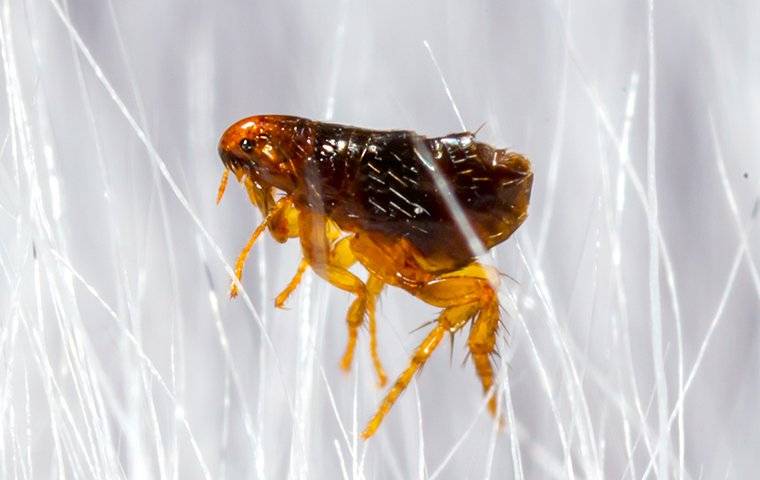 Fleas are small pests that can cause big problems, and if you're a local property owner, you should be concerned about fleas this fall in North Wilkesboro.
As the weather cools down, more pests seek harborage for the winter season, and that exposes you to rodent and wildlife activity. These invaders can carry fleas, so if more of them are getting into your home, they're transporting more fleas inside as well.
As vector pests, fleas can transmit diseases to their hosts and cause various bacterial diseases and illnesses in both pets and humans. Some of the health conditions related to fleas include:
Bubonic plague

Bartonellosis ("cat scratch disease")

Tungiasis

Tapeworm

Tularemia

Murine typhus
The most effective way to protect yourself from these adverse reactions is to minimize your exposure to fleas and the pests that they travel in on.
For guaranteed pest protection, call in the team at Go-Forth Pest Control. We're here to detect and eradicate all flea activity around your North Wilkesboro property this season, so reach out today, and we'll get started.
Commercial Pest Control In North Wilkesboro, NC
It's not easy running a business, but things get a lot more complicated when you have to face a pest infestation. Luckily, you don't have to deal with it alone. If you own a business here in North Wilkesboro, the team at Go-Forth Pest Control is here to help. Our commercial pest control solutions service a broad range of local companies and facilities, some of which include HOA and property management, nursing homes, offices, and industrial complexes.
All of our treatments are customized to meet your needs, and our return services are scheduled at your convenience for your continued protection. Whatever kind of business you run, it's essential to consider your pest control needs, and we're here to do that with you. Reach out today to learn more about our commercial pest control services.