Pest Control In Norwood, NC
The small town of Norwood, NC, boasts over one hundred miles of beautiful shoreline and scenic water views of Lake Tillery. Living here offers all kinds of opportunities for fishing, boating, and other lake activities. While our intimate population of 3,000 may mean we get refuge from the busyness of city life, it doesn't exempt us from the threat of pest activity. Norwood homes and businesses are exposed to pest activity all year long, and it's important for local property owners to secure the proper protection.
At Go-Forth Pest Control, we dedicate ourselves to protecting the entire Piedmont Triad region from pest infestation. Founded in 1959, our company offers complete residential and commercial pest control solutions to properties throughout Norwood and the surrounding areas. We are proud to provide quality Stanly County pest control, and we won't stop until we complete the job. Contact us today to discuss your pest control needs, and we'll get started right away.
Residential Pest Control In Norwood, NC
When it comes to household pest infestation, these invaders can put you and your loved ones in harm's way. That's why it's so essential to secure the proper pest protection. Here at Go-Forth Pest Control, we work hard to provide Norwood homeowners with comprehensive residential pest control solutions.
Our home service plans provide year-round coverage from household pest infestation. We deal with all kinds of common area pests, bringing our expertise and experience to every job we do. In addition to our basic pest and lawn services, we also offer T.A.P. insulation and real-estate termite inspections. Reach out to us today to learn more about our home pest control services.
The Secret To Effective Weed Control For Your Norwood Lawn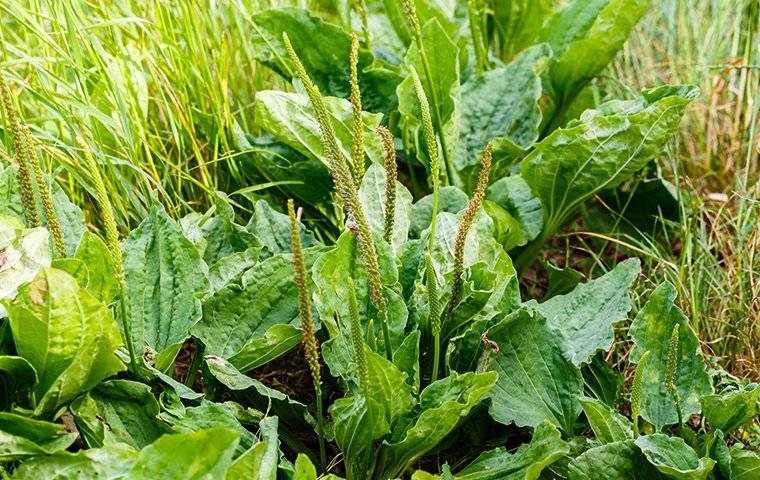 When weeds are not managed properly around your Norwood lawn, they can grow out of control and lead to negative consequences. Aesthetically, weeds aren't pretty to look at, not to mention they restrict plant growth by using up space, water, soil, and other nutrients. Weeds expose your plants and crops to pathogens, diseases, and dangerous insects.
The bottom line is that weeds can have a number of harmful effects on your lawn and garden, which is why it's a good idea to address your weed control needs. Here's the secret to effective weed control for your Norwood lawn:
Aerate your yard to make the soil permeable, allowing access to water and nutrients.
Maintain your lawn, keep it mowed and watered, and maintain proper drainage throughout the property.
Remove any weeds and moss because they block air and nutrients from getting to the soil.
Repair bare spots around the lawn to prevent them from spreading.
The best way to protect your lawn and garden from the detriments of weeds is to rely on help from the pros. Here at Go-Forth Pest Control, we offer year-round weed management services that protect and maintain a healthy, weed-free lawn that you can feel good about without a doubt. Whatever state your lawn is in now, we guarantee a healthy, picture-perfect lawn when we've finished. Contact us to get your free estimate, and we'll start the process right away.
We look forward to helping you.
Where Termite Damage Occurs In Norwood Homes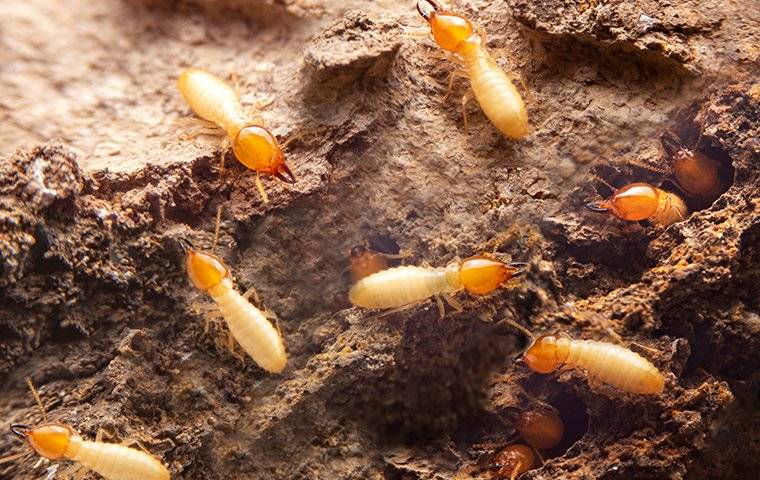 Termites are harmful pests that can go easily undetected for extended periods of time. They are well known for feeding on material containing cellulose, primarily on wood. Because termites stay out of sight, interior damage often goes undetected until the infestation has become a full-blown problem.
Once termites get inside your home, they eat through cabinets, floors, ceilings, wooden furniture, and any other structural materials they can gnaw their way through. To address your termite control, it's a good idea to inspect your foundation regularly for signs of damage and eliminate potential entry points. Repair rotted roof shingles, soffits, and facias. Reapply loose mortar and weather stripping around the windows, doors, and foundation. These are common areas where you may find termite damage.
Now that you know where termite damage occurs in Norwood homes, it's time to secure reliable termite control and prevention services. Contact Go-Forth Pest Control to protect your home from these destructive wood eaters. We'll keep infestation away from your home, keeping you and your family safe all year long. Call today.
Commercial Pest Control In Norwood, NC
If your Norwood business needs pest protection, you've come to the right place. The team at Go-Forth Pest Control provides commercial pest solutions that local business owners can depend on throughout the year. We offer year-round pest coverage to a variety of local businesses, including H.O.A. and property management, nursing homes, offices, industrial complexes, and many others.
Once we determine the infestation's nature and familiarize ourselves with the facility, we get right to work treating the infestation at its core. Contact us today to secure the pest protection you deserve.