Trusted Pest Control In Oakboro, NC
Oakboro is a small town that is filled with charm and community spirit. It is filled with very good schools and specialty institutions, local businesses, restaurants, and parks. Residents of Oakboro also have the benefits of ideal access to Charlotte, which is why so many locals commute for work. There are, however, many opportunities for pests to become an issue throughout the year.
At Go-Forth Pest Control, we have been providing trusted pest control in Oakboro since 1959. Our company is now in our third generation of family ownership. We are entrenched in the communities that we serve and are proud of the five-star service that we've grown known for. When you partner with us, you'll benefit from high-quality treatments, a pest-free guarantee, and a team that is always there to answer your questions. For more information on our services and to receive your no-cost quote, please call us today.
Residential Pest Control In Oakboro
At Go-Forth Pest Control, we deliver pest control in Oakboro that delivers safe results in your home. As a family-owned business, we take your safety very seriously. It's why we use EPA-approved products and why never cut corners. Some of the programs we provide are:
The Basic: This program includes quarterly services that focus on the exterior of your property in order to address pests like rodents, ants, and centipedes. We will treat the inside of your home if you need it.
My Elite: For extended coverage, this plan involves bi-monthly treatments and protection from stinging insects, while also giving you priority booking.
My Elite Plus: Our most encompassing plan includes protection from mosquitoes, ticks, fleas, fire ants, and ornamental pests. If any pests arise between visits, simply call us and we'll perform free re-treatments.
In addition to these plans, we provide unparalleled lawn care, mosquito treatments, termite control, and more. For more information on our residential pest control services in Oakboro, please call us today.
Why Professional Lawn Care Is A Great Idea For Your Oakboro Yard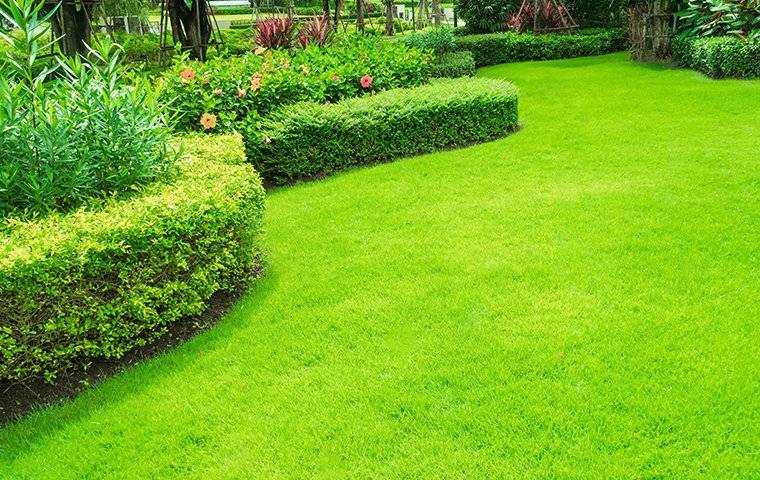 Perhaps you mow your lawn on a regular basis, but there are likely other treatments that your lawn needs to be healthy. Professional lawn care in Oakboro is one of the best investments that you can make in your property. These services can not only deliver a healthier lawn, but they can also decrease the need for physical labor, save you time and money, keep unwanted pests away, increase your curb appeal, and help you avoid getting hurt.
At Go-Forth Pest Control, we provide lawn care like no one else. Our services are backed by more than 60 years of expertise and are always customized to your exact needs. We provide services like aeration, fertilization, seeding, pest control, and free inspections. The combination of these services ensures a lawn that not only looks great but is also at its peak of health. For more information on our Oakboro lawn care offerings, please call us today.
The Key To Effective Centipede Control In Oakboro, North Carolina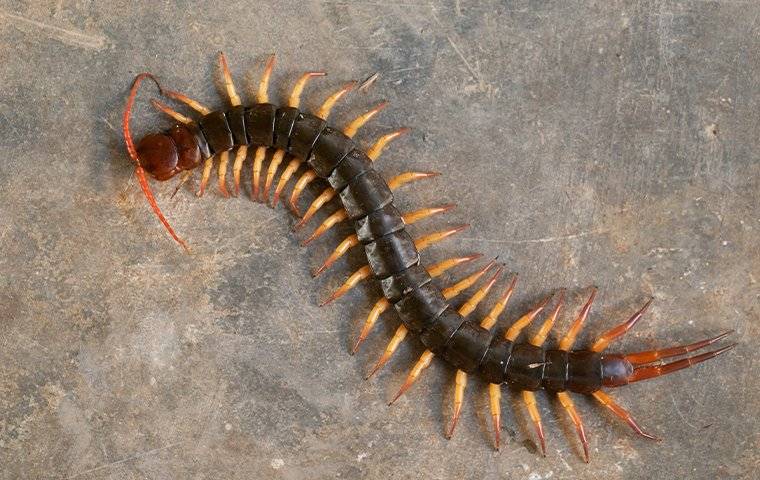 Centipedes in Oakboro are a very common pest for homeowners, and they can be a challenge to keep away. Rather than struggle with trying to prevent them through DIY methods, the actual key to centipede control in Oakboro is professional help. At Go-Forth Pest Control, we provide services that our community can trust. We address centipedes in all our residential services because we understand how common they are in the area.
In order to eliminate centipedes from homes, we always perform complete property inspections. These will allow us to become familiar with what's attracting pests and how they're getting inside. When we treat homes, all the products that we use are EPA-approved, making them safe for children and pets. We typically treat from the outside in, but we do provide interior treatments when they're required. And better yet, we always guarantee the results. We provide these services on a quarterly or bi-monthly basis, depending on our customers' needs. For more information on centipede control, please call us today.
Commercial Pest Control In Oakboro
Keeping pests out of your business can be a challenge, but at Go-Forth Pest Control, we make it easy. Our pest control in Oakboro is always customized to the exact needs that you face at any time. Everything that we do is informed by our 60 years of service. At Go-Forth Pest Control, we believe in going the extra mile for our customers, which we show at every turn. We deliver a straightforward and honest experience and are transparent about everything that we do.
When you work with us, you can expect far more than tailored treatments as well. We pride ourselves on making our customer support reachable, so you'll never have to wait weeks for an answer. Our technicians are also always prompt, friendly, and thorough. We use EPA-approved products in all our work to further ensure your safety. To learn more about our Oakboro commercial pest control offerings, please call us today.