Quality Pest Control Solutions In Pineville, NC
When you own a home or business in Pineville, you'll have to deal with a variety of pest problems. Fortunately for you, you don't have to go it alone! At Go-Forth Pest Control, we take pride in protecting Pineville homes and businesses from all of the local pests that can bring destruction and health concerns to your property. Here's what we have to offer:
A+ ratings with the BBB
4.8+ stars on social media reviews
Award-winning service technicians
A proven pest-free guarantee
Free inspections for all of our services
Over 60 years of industry and area experience
Give us a call today to schedule your free inspection and take your first step toward a pest-free property.
Home Pest Control In Pineville, NC
As a homeowner in Pineville, there are a variety of natural problems that you'll need to deal with on your own. However, trying to take care of pest problems on your own will usually make matters worse, exacerbating the issues caused by destructive termites and disease-spreading rodents, roaches, and ants.
Instead of taking a chance on DIY pest control methods, why not partner with the pros that have over six decades of experience in keeping Pineville area homes pest-free? We have the experienced technicians and the innovative pest control methods to stand behind our pest-free promise, and we'll even inspect your property for free. Give us a call today to book your appointment and take your first step towards a pest-free property.
Five Lawn Care Tips For Pineville Property Owners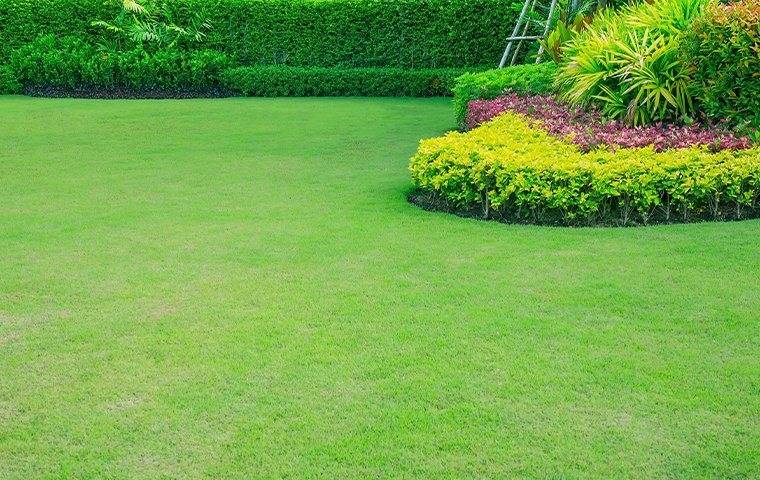 You probably understand why taking care of your lawn is important, from a visual standpoint, and you probably understand why taking care of the lawn keeps your property value up. However, what you might not understand is that a healthy lawn is the first line of defense against invasive pests. Here are five lawn care tips that can keep your yard from being an attractant for local pests:
Cut the grass regularly and evenly to avoid moisture buildup that attracts ants, termites, roaches, and other pests.
Keep the yard clutter-free to reduce rodent attraction and uneven moisture dispersion.
Get rid of pet feces and any fallen fruit, as these can attract flies, wasps, or bees, etc.
Trim back hedges and branches from your home to reduce your chances of an ant or rodent infestation through the roof.
Get professional lawn care services to create healthy soil with the proper pH balance to repel property-invading pests.
While you may be able to create a beautiful-looking lawn on your own, it is hard to have your healthiest lawn without professional care provided by experienced professionals. At Go-Forth Pest Control, we believe in comprehensive pest control from the outside in, so we provide high-quality lawn care services that can reduce your chances of a pest infestation greatly. Give us a call today to schedule a free inspection with one of our residential pest control experts.
Can The Ants In Pineville, NC Be Dangerous?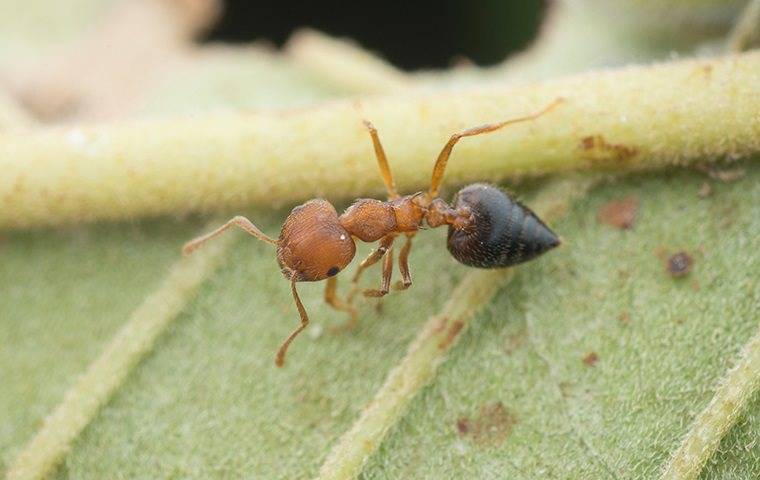 If you notice an ant infestation outside of your Pineville home, it's only a matter of time before these ants make their way into your home in search of stored food or easily accessible trash. Once they are in your home, they'll spread dangerous bacteria around your stored food and meal-preparation areas, putting everyone in your home at risk of harmful diseases like salmonella, E Coli, and more. Even if the ants remain in the yard, there are a variety of dangerous stinging ants like harvest ants and red imported fire ants that can lead to harmful health conditions with numerous bites.
Since ants are small, resourceful, and sometimes invade in large numbers, they are very difficult to keep out of your house and off of your property. You can, however, reduced their attraction to your home with the following methods:
Storing food and trash properly
Cleaning regularly to avoid loose crumbs
Controlling moisture issues throughout the property
Maintaining the lawn regularly
Unfortunately, even if you do all of these things, you could still incur a dangerous ant infestation that you won't be able to do anything about. That's why partnering with a Go-Forth Pest Control residential technician is the most effective form of ant control in the area. Our pest-free guarantee backed by our 60 years of experience can ensure that your home and family remain safe and that your property remains ant-free. Give us a call today to schedule your free inspection.
Commercial Pest Control In Pineville, NC
When you own a business in a place like Pineville, it's very important to protect your reputation, at all costs. Unfortunately, when pest problems pop up in your facility, customers now have the power to show that problem to hundreds or even thousands of potential customers on social media.
That's why you can't take a chance on DIY pest control methods. And why would you when there is guaranteed, affordable pest control available right down the road? With over six decades of industry and area experience, our Go-Forth Pest Control commercial technicians can guarantee that your customers will never witness a pest problem in your facility. Give us a call today to schedule your completely free inspection.