In the heart of North Carolina, Greensboro's inviting neighborhoods and lush green parks make it a beautiful place to live. However, homeowners here face a tiny menace that can disrupt the tranquility of their homes: bed bugs. As a leading provider of pest control in Greensboro, we understand the severity of this issue. The increase in global travel and the adaptability of these pests have made them a widespread problem.
Bed bug control is vital for every homeowner, not just for comfort but also for health reasons. Bed bugs are notorious hitchhikers, moving from place to place with ease. Once they've made a home in your household, they can be incredibly tough to eliminate. Their bite can lead to several health issues ranging from skin rashes to allergic reactions. A professional approach is essential to handle these hardy pests effectively and ensure a bed bug-free home. With the right information and expert help, you can reclaim your home from these unwelcome guests.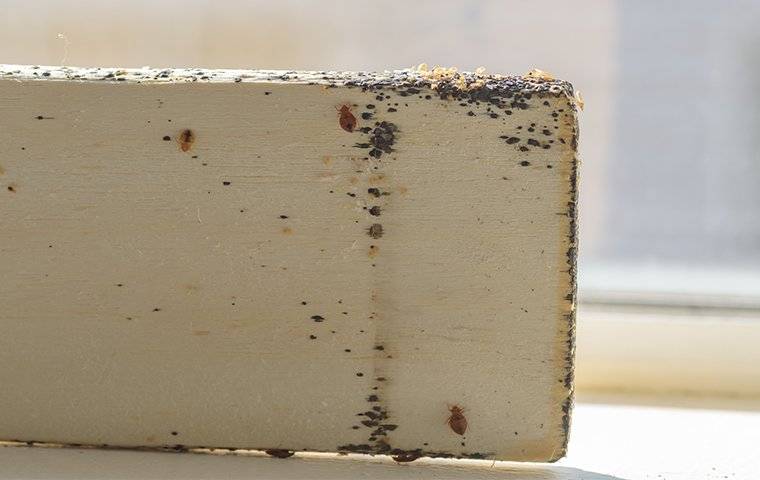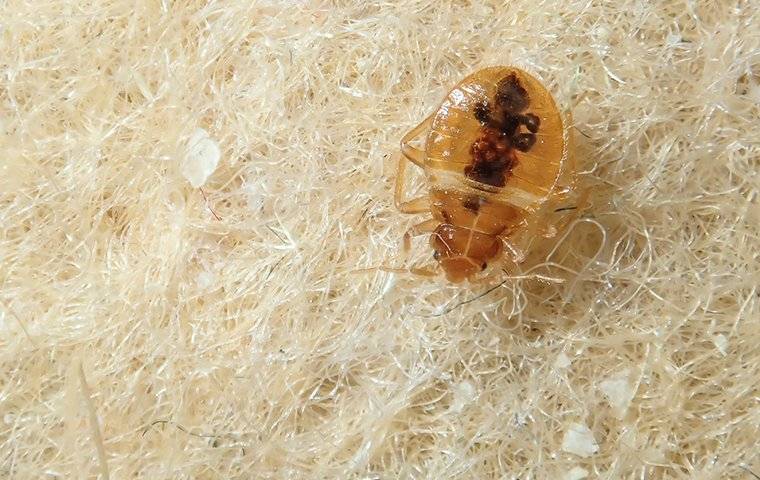 Identifying Bed Bugs: Signs And Symptoms Of An Infestation
Bed bugs, despite their small size, can cause large-scale discomfort if not identified and addressed promptly. As we delve deeper into the characteristics and habits of these pests, it's essential to ask: what do bed bugs look like?
What Are Bed Bugs: Understanding The Tiny Menace
These tiny creatures are brownish, oval insects, no larger than an apple seed. While they can't fly, they can move rapidly over floors, walls, and ceilings, often going unnoticed due to their small size and nocturnal habits. After feeding on human blood, their bodies become larger and reddish in color.
Telltale Signs Of Bed Bug Activity
Detecting a bed bug infestation isn't just about spotting the bugs themselves. Here are some additional signs to look for:
Tiny blood stains on your sheets or pillow cases resulting from their nocturnal feasts
Dark or rusty spots on your mattresses and bed linen, indicative of bed bug excrement
Discarded eggshells or shed skins in areas where bed bugs tend to hide
A unique, unpleasant, musty odor often likened to the smell of a damp, dirty towel
These signs can offer valuable clues, enabling you to catch an infestation before it gets out of hand.
Physical Symptoms Of Bed Bug Bites: Know What To Look For
Lastly, the presence of bed bug bites on your skin can also hint at an infestation. These bites usually manifest as small, red, itchy welts, often arranged in a line or cluster. They predominantly appear on areas of the body exposed while sleeping, such as the face, neck, hands, and arms.
However, it's important to remember that not everyone reacts to bed bug bites. Some people may show no physical signs at all. So, don't solely rely on bite marks to confirm an infestation. Always consider the combination of all signs for a more accurate diagnosis.
Unwanted Guests: Common Causes Of Bed Bug Infestations
To successfully combat bed bug infestations, it's crucial to understand the various ways these tiny intruders make their way into our homes. Their journey is often more complex than one might imagine.
Understanding How Bed Bugs Travel
Despite their small size, bed bugs are efficient travelers. Unlike other pests, they don't fly or jump. Instead, they hitch a ride, clinging onto various items like luggage, clothing, and furniture. This characteristic has earned them a reputation as the hitchhikers of the insect world. Regardless of the cleanliness of the location, these pests have a knack for finding their way into spaces inhabited by humans, their primary food source.
Frequent Infestation Sources: Luggage, Furniture, And More
One of the most common ways bed bugs infest a home is through travel. As these pests are fond of dark, hidden spaces, your luggage offers the perfect cover. They hide in the crevices of suitcases or amidst clothes, waiting patiently to reach their new home.
Similarly, purchasing second-hand furniture is another common cause of bed bug infestations. Bed bugs can stay nestled in the folds of fabric or inside the hollow parts of furniture, often undetected, until it's too late.
Why Your Home Is Attractive To Bed Bugs
It's important to bust the myth that bed bugs are only attracted to dirty or cluttered spaces. These pests are not particularly interested in filth or grime. Instead, they are drawn to warmth, blood, and carbon dioxide – all of which are abundant in any human dwelling. Therefore, even the cleanest homes can fall prey to these tiny invaders.
However, that doesn't mean you are powerless against them. Engaging a professional bed bug pest control service for your home is one of the most effective methods to combat these pests. Pest control professionals understand the habits and preferences of bed bugs, and we can offer targeted, efficient solutions to keep them at bay, ensuring your home remains a comfortable and safe haven for you and your loved ones.
Don't Let The Bed Bugs Bite: Contact The Pros Right Away
Discovering a bed bug infestation can be a distressing experience. However, swift action and the right approach can turn the tide in your favor. Let's explore why professional intervention is crucial and how to choose the best bed bug pest control near you.
The Limits Of DIY: Why Professional Help Is Necessary
While it may be tempting to tackle a bed bug infestation on your own, DIY methods often fall short of effectively resolving the issue. Bed bugs are tiny and can hide in inaccessible areas, making them hard to reach with over-the-counter sprays or other home remedies. Plus, their rapid reproduction rate and resistance to common insecticides complicate matters further.
Professional pest controllers, on the other hand, have the knowledge, experience, and tools to treat the problem efficiently. We can assess the severity of your infestation, locate hiding spots, and implement targeted treatment plans that ensure thorough eradication.
Selecting A Reliable Pest Control Service In Greensboro
Choosing the right pest control service is a key step in regaining control over your home. You'll want to find a reliable bed bug control company near you that has proven results and prioritizes customer satisfaction.
In your search, consider Go-Forth Pest Control. As your local pest control experts, we have been serving the Greensboro community for decades, providing professional, effective, and affordable bed bug solutions. Our experienced technicians understand the unique challenges bed bugs present and are trained in the most advanced eradication techniques.
What To Expect During Professional Bed Bug Treatment
Professional bed bug treatments often involve a combination of approaches, including industry-leading techniques and products. The chosen method will depend on several factors, including the extent of the infestation and the areas where bed bugs have been detected.
A reputable pest control service will walk you through the entire process, explaining each step and ensuring you know what to expect. At Go-Forth Pest Control, our priority is not only to eliminate your current infestation but also to provide you with the knowledge and tools to prevent future ones. We're not just treating your home; we're empowering you to protect it.
Long-Term Bed Bug Prevention: Tips To Prevent Reinfestation
Bed bug infestations are stressful and disruptive. While professional treatment can eradicate these pests, homeowners should also employ prevention strategies to avoid reinfestations. Here are some proven bed bug control techniques for your home that you can implement for long-term protection.
Regular Home Inspection: A Key To Preventing Infestations
A proactive approach can go a long way in keeping your home bed bug-free. Regular inspections are crucial in detecting early signs of infestation. Pay special attention to areas where bed bugs are likely to hide, such as bed frames, mattresses, furniture, and cracks or crevices in the walls or floors. Remember, early detection is key to preventing a full-blown infestation.
Simple Home Sanitation Practices To Keep Bed Bugs Away
Practicing good hygiene and sanitation can also help prevent bed bug infestations. Regularly wash and heat-dry your bed linens, blankets, clothing, and other fabric items. The high temperature of the dryer is particularly effective, as it can kill bed bugs at all stages of their life cycle.
At the same time, consistent vacuuming of your home can help remove any lurking bed bugs from their hiding spots. Make sure you give special attention to your bedroom and any upholstered furniture, as these are favorite hideouts for these pests. Always remember to empty the vacuum canister immediately after each cleaning session, preferably outside your home. This step ensures that any bed bugs that were sucked up during the vacuuming process don't escape and find their way back into your home.
Advanced Prevention Techniques: Bed Bug-Proofing Your Home
Beyond regular cleaning and inspection, consider adopting more advanced prevention techniques. Encase your mattresses and box springs with high-quality protective covers, which prevent bed bugs from hiding in them. If you travel frequently, inspect your luggage thoroughly after each trip and consider heat-treating it to kill any stowaway bed bugs.
Remember, while these measures can significantly reduce the likelihood of a bed bug infestation, no prevention method is 100% foolproof. If you notice any signs of bed bug activity, contact us at Go-Forth Pest Control immediately. We will conduct a thorough inspection and implement effective treatment strategies to ensure your home remains comfortable and pest-free.