Bed bugs in Richmond are parasites that live hidden inside of the most hard-to-reach areas of your home, which is why the most effective way to address them is with professional help from Go-Forth Pest Control. We provide homeowners with detailed home inspections and the use of traditional methods that we apply room-by-room in order to completely eliminate any bed bugs you may be facing. We'll return one week later to check on the results of your treatment and if bed bugs still persist, we'll provide a free re-service.
For more information on how pest control in Richmond can keep your home free from bed bugs, please call us today.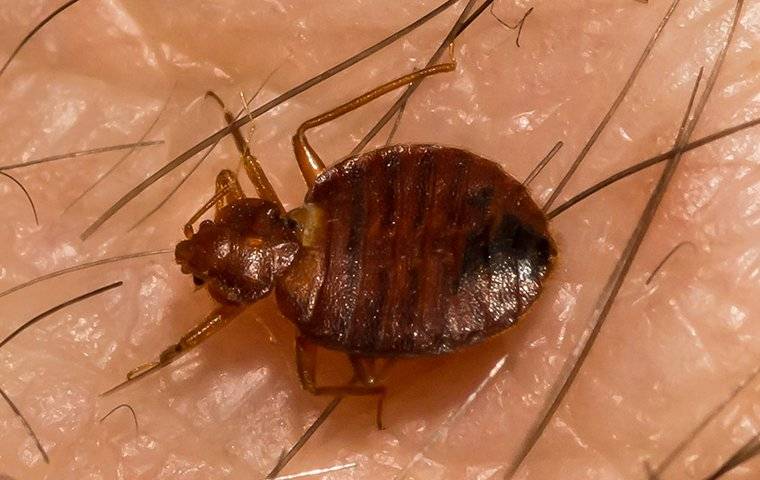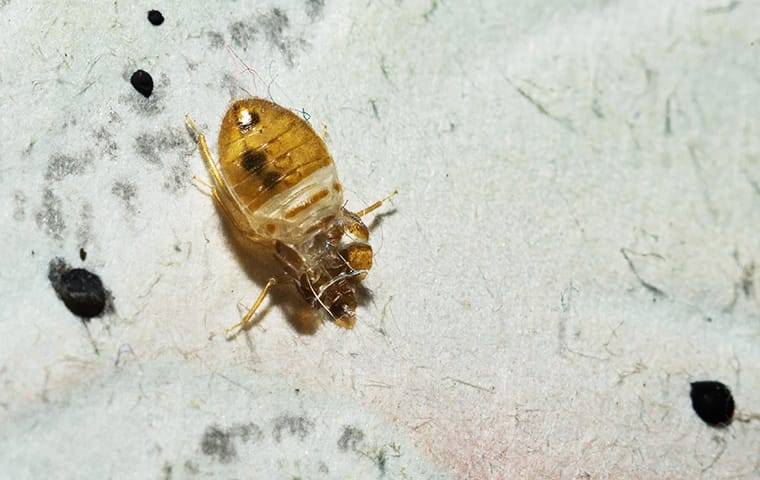 Clear Signs Of A Bed Bug Infestation In Your House
Developing a bed bug infestation in your Richmond home is a lot easier than you might think. City conditions and the sheer way that bed bugs function can lead to constant outbreaks around the community. They thrive wherever people are, which means that any time you go to the supermarket, eat at a restaurant, pick kids up from school, or run errands, you might be exposing yourself to bed bugs. They attach themselves to your belongings and move into your home, where they proceed to feed off of you while you're asleep. But because bed bugs live in sneaky places like mattresses, ottomans, and bedroom furniture, determining that you have an outbreak may be more difficult than you think.
Here are a few clear signs that you might be dealing with a bed bug infestation in your home:
Rust-colored stains on your sheets and blankets
Waking up covered in red bumps and bites that you don't remember getting and that are usually in patterns of three or four
Eggs, eggshells, and nymphs
The presence of adult bed bugs
A strong musky odor that comes from their pheromones and sometimes another odor that comes from the combination of crushed bugs and fecal matter
Blood stains on your pajamas, pillows, blankets, and mattresses
Finding dark specks (bed bug feces) around your bed, couches, chairs, and dressers
Increased presence of centipedes, red fire ants, and spiders, all of which prey on bed bugs
If you're lucky enough to notice any of the aforementioned signs, then the best thing you can do is bring in professional help from Go-Forth Pest Control. We provide homeowners with the detailed bed bug control that is required in order to fully eliminate this type of infestation.
Our licensed pest control specialists are skilled in locating all of the hard-to-reach areas where bed bugs tend to live and properly identify the signs of an infestation. In addition to our comprehensive assessments, we use traditional products that are backed by science in every room of your home. From there, we'll monitor the results and provide any re-services that you require until we have completely eliminated the infestation.
To learn more about the ways that Richmond bed bug control can help eliminate the bed bugs on your property, contact us today.
Why Bed Bugs Like To Bite Sleeping People
As a parasite, a bed bug's main objective is to feed off of people in order to secure the sustenance that they need in order to survive. While bed bugs may become active during the daytime if an infestation is large enough, they are primarily at work during the nighttime while their victims are sleeping. Bed bugs do this for a few reasons, the first of which is because a sleeping body is at a warmer temperature. The carbon dioxide that bodies produce while they're at rest is very appealing to bed bugs as well.
The second main reason is because sleeping people are inactive, which gives bed bugs an ample amount of time to feed off of them. They typically need only between two and five minutes to gain an ample amount of blood, which can be made a lot easier if the process is not disrupted. Bed bugs usually feed off of the neck, arms, and legs, all of which are essentially immobile at night. Sleeping people also provide bed bugs with the proximity to their hiding spots that they need. They can have a quick blood meal and then return to their hiding spot, which may be a headboard or dresser drawer. Bed bugs may also bite people who are at rest but the conditions of sleep are still far more attractive.
The hidden nature of bed bugs means that determining whether or not people have a bed bug problem and to what extent, is far more complicated. But with professional help from a team of licensed pest control professionals, that doesn't have to be the case. At Go-Forth Pest Control, we specialize in in-depth bed bug elimination services for homeowners and businesses like offices, hotels, and restaurants.
We provide detailed property inspections in order to determine the scope and unique nature of every invasion before providing any treatments. From there, we'll provide traditional treatment applications that address every stage of the life cycle, from eggs to adult bed bugs. One week after our initial treatment, our technicians will return to assess the status of our elimination and if there are still signs of bed bugs, we'll provide free re-treatments at no additional charge.
For more information on our bed bug control programs, please call us today.
All The Places Bed Bugs Could Be Hiding In Your Home
Bed bugs are parasites that make their way inside of your home affixed to your personal belongings or by jumping through shared walls with a neighbor who has their own infestation. Once they've entered your home, bed bugs hide out only to feed off of you when you least expect it. They typically live in places that are very near to their food source because they don't like to travel and want to have food readily available. This means that bedrooms and living rooms are likely ground zero for an infestation and more specifically, some of the places that they may be hiding include:
Carpets
Closets
Dog beds
Mattresses
Couches
Chairs
Other upholstery
Bed frames
Creases in drapery
Dresser drawers
Piles of clutter
Linen piles and dirty laundry
The typical locations of where bed bugs hide can make eliminating these types of issues truly challenging. Before spending your time and money on DIY methods, reach out to Go-Forth Pest Control for effective bed bug control services in Richmond. We have over 60 years of experience working with homeowners on to solve their bed bug dilemmas. We treat every customer's home as if it were our own, which is why we use traditional treatments that are backed by science.
Our process begins with a total home inspection so that our licensed pest control specialists can identify the source of your infestation as well as the extent. We'll then provide you with a treatment day prep sheet for all of the things that you'll need to do in order to make way for our product applications. Even though we always locate the core of your bed bug problem, we apply treatments to every room in the home because we know that missing even one pest can have negative consequences. We'll then return one week later to check on the results of your service and if there are any lingering bed bugs, we'll perform a re-treatment at no additional cost. For more information on our bed bug control offerings, please call us today.
Contact The Pros At The First Sign Of Bed Bugs In Your Home
Living in a city like Richmond increases the chance that you'll be exposed to bed bugs because they thrive wherever people are and these types of issues do not resolve on their own. A female bed bug can lay between one and five eggs a day and approximately 500 in her lifetime, which means that an invasion can easily develop into something very large. Bed bugs also have no incentive to leave your home as long as they have access to human blood. And with the final fact that they usually live inside of upholstered items and mattresses, it might be tough for you to even identify where bed bugs are living.
If you happen to notice any of the signs of an infestation, the best thing you can do is contact a pest control professional. At Go-Forth Pest Control, we have been the team that homeowners have turned to for over 60 years and with good reason. As a family-owned and operated business, we will do whatever it takes to eliminate bed bugs from your home and restore safety to your property. We take our job very seriously and always try to see the situation from your perspective. In addition to our commitment to five-star service, the technical nature of our bed bug removal services are unmatched by other companies. We will also always treat your problems like we would our own, so you can expect highly thorough service.
Because bed bug problems usually start in one room and spread to others, we always begin our process with a detailed inspection of your entire home. This will allow our technicians to locate the source and grasp an understanding of the other areas that bed bugs have invaded. Prior to our service, we'll provide you with a prep sheet so that we can provide the most detailed work when we arrive on service day. We always provide full-home treatments because missing even one bed bug can result in a larger, more stubborn issue. Our technicians use traditional methods around your home to address each life stage. We'll return a week later to check on the status of your invasion. If you require any re-services, we'll provide them at no additional cost. For more information on our residential and commercial pest control services in Richmond, along with the most reliable bed bug elimination around, please contact us today.