Pest Control In Robbins, NC
Robbins is a small town between Charlotte and Raleigh. Its size provides residents with a close-knit community and has several locally-owned businesses. The Bear Creek Trail System offers over eight miles of hiking and biking trails, and the town is bordered by multiple waterways, providing fishing and other water-related activities.
The wooded areas and waterways that provide outdoor recreation present threats to residents. Numerous pests live in these places and invade properties for food and water or to hide from predators. They can cause damage to buildings and spread illnesses to occupants, so residents need protection from Robbins, NC, pest control professionals.
Go-Forth Pest Control keeps the local pests away from Robbins properties. We use the most up-to-date tools and techniques to protect your home or business from infestations.
Residential Pest Control In Robbins
The natural landscape of Robbins provides residents with beautiful views and homes for various animals. These creatures live close to buildings, making them a threat to the health and safety of residents. They can damage structures and spread illnesses when they invade buildings. Home pest control in Robbins, NC, can remove these intruders and protect you from future invasions.
Go-Forth Pest Control protects residents in Robbins and other North Carolina communities from pests. Our visits start with an inspection to determine the extent of your infestation, entry points, and possible attractants. We provide three different pest control plans and use pet and child-friendly products.
The pests that live around Robbins threaten the safety of your home and family. Call us to protect your house from these intruders.
Identifying A Bed Bug Bite In Robbins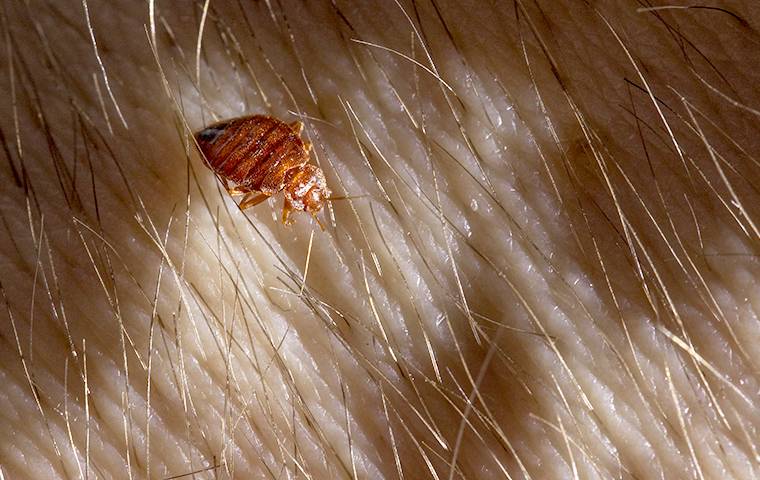 Several insects invade homes in Robbins and bite people while they sleep. Some of these creatures are mild nuisances and not a concern, but others can be unsettling. Bed bugs are among the most feared intruders because they're hard to remove and spread quickly. They don't cause illnesses, but their bites can create anxiety and sleep loss.
Identifying the bites on your skin will help you determine the species in your home. These insects leave distinct marks, enabling you to identify the troublemakers. Signs of bed bug bites include:
Red and swollen spots on your body
Lines or clusters of red welts
Itchiness
A burning sensation
While these signs indicate bed bugs, other pests can cause these symptoms. The bed bug removal experts at Go-Forth Pest Control can inspect your house to identify the pests causing you trouble. Regardless of the species, we'll eliminate the intruders and take preventative steps to avoid future infestations. If bed bugs are the problem, we include a 30-day warranty with our service and will re-treat your home for free if we don't eliminate the pests.
Bed bug bites can be irritating and concerning for Robbins residents. Let us know if you suspect bed bugs in your home.
How To Rodent-Proof Your Robbins Home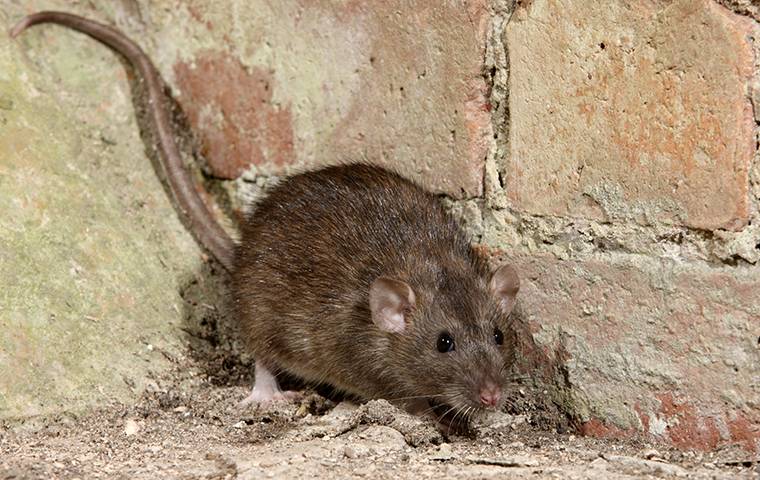 Whether they stay in your yard or enter your house, rodents can cause damage and spread illnesses on your property. Various species live in Robbins, but mice and rats are the biggest concern. These pests enter houses for food, water, and shelter, digging into insulation and chewing on wires, impacting your energy bills and causing fires in your home.
These pests can invade your house at ground level or through your roof. You might not realize they're causing damage until it becomes severe. The best way to avoid these problems is to rodent-proof your house. Some ways to prevent rodent infestations include:
Seal cracks and gaps in your exterior.
Replace loose weatherstripping around your foundation and windows.
Remove clutter and garbage from your home.
Cut tree branches and shrubs away from your structure.
When you call Go-Forth Pest Control for rodent control in Robbins, we'll start with a free inspection to find these pests. We combine glue boards, traps, and bait stations to remove them, servicing homes monthly or quarterly for year-round protection. In addition to our exclusion work, we'll seal potential entry points to prevent future infestations.
Rodents can cause extensive damage to your property and spread illnesses when they invade your home. Give us a call to protect your house from these troubling animals.
Commercial Pest Control In Robbins
Anything that hinders your business's production can make you fall behind your competitors. Some problems are easily avoidable, but pests are a more complicated concern. They invade facilities for food, water, and hiding spots, causing damage, contaminating products, and spreading illness to your staff and visitors.
Go-Forth Pest Control protects local businesses by providing commercial pest control in Robbins, NC. We'll inspect your facility to discover current and potential future concerns before developing a customized treatment plan to solve your problem. We specialize in office buildings but can service other types of commercial facilities.
Keeping pests away from your Robbins business is essential for your success. Contact us to protect your commercial facility from intrusive creatures.