Professional Pest Control in Roebuck, SC
Pests can threaten your property and your family, and they can even lead to long-term cycles of infestation. As one pest population damages your structures or utilities, they open up access points that other pests can utilize to invade.
Preventing this cycle is crucial to avoid the more significant problems a pest infestation can lead to, especially in areas of the country where the weather stays warm year-round and pests stay active.
Go-Forth Pest Control offers pest control and lawncare spraying in Roebuck that shields properties from invasive pests and treats your lawn for everything from pests and weeds to soil deficiencies. Keep your Roebuck, South Carolina, property healthy and pest-free with help from Go-Forth Pest Control.
Residential Pest Control In Roebuck
Pest infestations aren't just gross to look at; they can also be dangerous to your health and the security of your property. Pests introduce all kinds of nasty side effects the longer they remain in your home, which is why you need to turn directly to experts to get rid of the population and ensure your property is protected.
At Go-Forth Pest Control, we use a comprehensive approach to address all points of entry and potential nesting areas for an infestation to form. We customize our treatments to your property and your needs.
Here are the services we offer to residential customers in Roebuck:
Basic: This plan is scheduled around quarterly or seasonal preventive pest treatments and covers invaders like spiders, ants, and rodents.
MyElite: The MyElite service package covers even more common pests, like stinging insects and fleas.
My Elite Plus: Our most comprehensive service package includes protection against all the pest varieties as our other plans with additional services in the summer for pests like mosquitoes.
No matter which kind of plan you'd like to pursue, Go-Forth Pest Control is here to help with all your home pest control needs in Roebuck. Contact us today to learn more or get started on an inspection and service plan for your home.
Mosquito Traps And Zappers: Do They Really Work In Roebuck?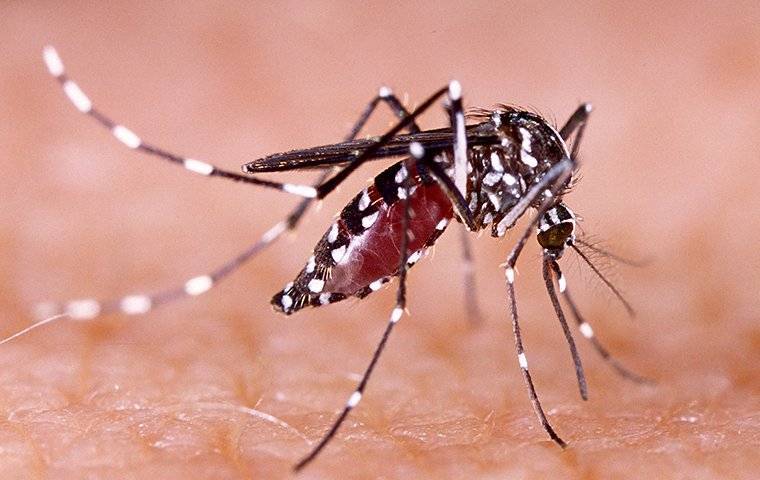 People will try anything to keep mosquitoes out of their yards. As biting parasites that consume human blood for nutrients, mosquitoes are gross insects that are drawn to all yards. Not only is this behavior nasty, but mosquitoes can actually spread diseases through their bites.
To keep their yards habitable during the warmest months of the year, people try everything from citronella candles to bug zappers around their yards in the hopes that these methods will ward off mosquitoes. But this approach is largely ineffective and provides only temporary relief.
Real mosquito control treats your entire yard and property's perimeter with solutions that drive off mosquitoes and prevent them from flying right back. At Go-Forth Pest Control, we help Roebuck properties stay mosquito-free by addressing all the harborage points and nesting grounds that they use to maintain a presence in your yard.
Keep mosquitoes away the right way by contacting Go-Forth Pest Control.
Spider Control In Roebuck: How To Keep These Eight-Legged Pests At Bay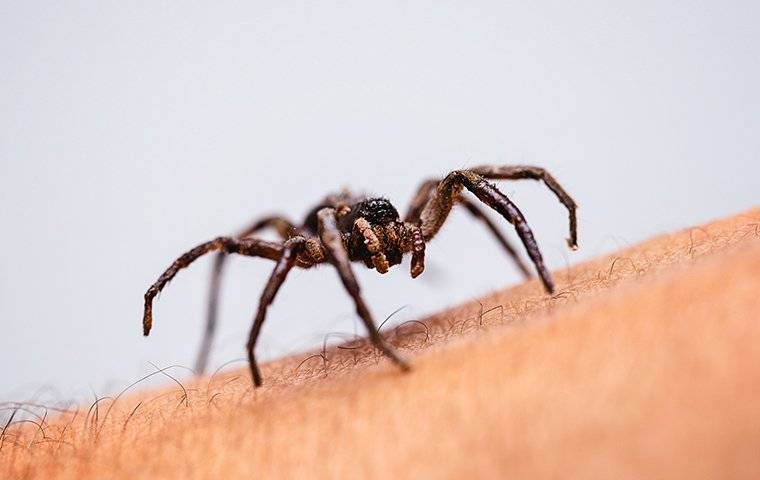 Even though most spiders in North America aren't particularly dangerous, no one wants these eight-legged horrors crawling around their property. Spiders are also often a sign of larger insect populations that might be hiding around your home or yard, since spiders hunt smaller pests for food.
Because of this, proper spider control really requires an overall approach to pest prevention and elimination. If you eliminate their food sources, spiders won't be enticed to invade in the first place. But comprehensive pest control isn't easy to achieve on your own, which is why you should turn to Go-Forth Pest Control to eliminate and protect against pest problems.
Let Go-Forth Pest Control help you prevent spiders in your home by getting started on a service plan today.
Commercial Pest Control In Roebuck
There is more than enough to keep you busy as a local business owner without having to also worry about proper pest control. But pest infestations can seriously hurt your bottom line and your reputation, which is why all businesses need to treat commercial pest control as a smart investment in their long-term success.
Go-Forth Pest Control offers the same effective pest control services for commercial properties that we do for residential ones, and we pride ourselves on building lasting relationships with our clients. We know you don't want to have to suffer the consequences of a pest problem, which is why we stop at nothing to make sure you're protected from incurring the larger costs of an infestation.
Here's why you should trust Go-Forth Pest Control to keep your Roebuck business safe:
Free estimates: With just a quick phone call, we can provide you with a free, no-obligation estimate for what our services would cost to address the pests you are concerned about.
Timely response: We strive to respond to pest concerns within two days at most, and we can even provide same-day response when scheduling allows.
Business variety: We've helped all types of commercial property owners deal with pests and protect their businesses from infestations. No matter what kind of business you own or manage in Roebuck, Go-Forth Pest Control is here to help.
For peace of mind that your business is truly safe from damaging or dangerous pests, contact Go-Forth Pest Control today.