Quality Pest Control Options In Rural Hall, NC
Rural Hall is a small town near Winston-Salem, NC. Rural Hall sits right between the mountains to the west and the coastal plains region to the east and is known for its beautiful gardens. Unfortunately, with rural living and gardens come a wide range of pests.
The good news for residents of Rural Hall and everyone in the Piedmont triad is that Go-Forth Pest Control is here to take care of all your residential and commercial pest control needs. With an emphasis on customer service and results, we are the go-to option for pest control in Forsyth County.
Residential Pest Control In Rural Hall
Pests in your home can be bad news. They can spread bacteria, transmit diseases, destroy your property, and drive you crazy. That is why pest prevention and extermination are so important. At Go-Forth Pest Control, we know that home pest control is critical to your quality of life. We also understand that every home has different pest control needs.
Since every home is different, we offer a variety of pest control plans to fit a variety of needs and budgets. All our plans include the following:
Prevention against common crawling pests like ants, rodents, crickets, spiders, and more
Quarterly service treatments
Guaranteed service
If you want more common treatments, or protection against more pests like termites and mosquitoes, we have plans that fit all of those needs. Contact us today to find out what plan is right for you and how best to keep your home protected.
What You Probably Don't Know About Termites In Rural Hall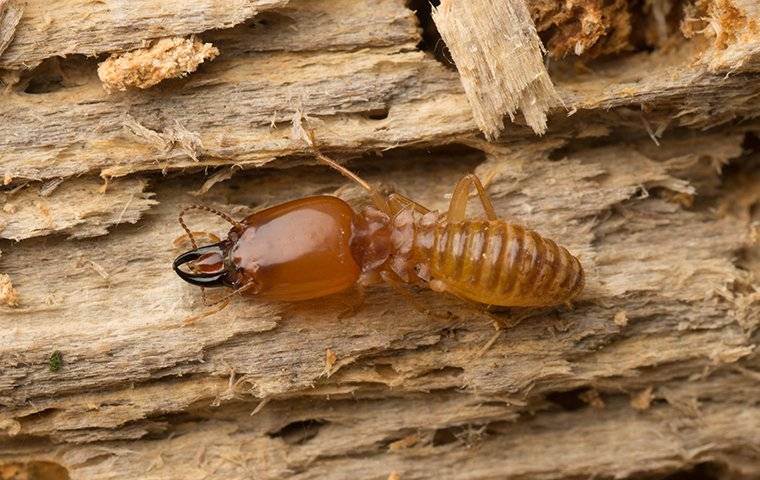 Most homeowners are familiar with termites. You know they are a tiny pest that can cause major damage to your home. But exactly how much damage do they do, and what can you do about it?
Here are some facts about termites that you may not have known:
Termites are estimated to cause over $5 billion in damage annually in the U.S.
They are called "silent destroyers" for their ability to chew through wood without being detected
They can generally be found in mulch, decomposing trees, and stumps when they aren't inside a home
Termites are social pests capable of building mounds that have reached 30 feet in height
The other thing that most people want to know is how can I keep termites off my property and away from my home?
When it comes to termite control, that is best left to the professionals. Termite prevention and treatment is an exact science that requires the right tools, training, and experience. If you need help with a termite problem, contact us today and let one of our pest control technicians inspect your home for free.
A Practical Guide To Ant Control For Your Rural Hall Property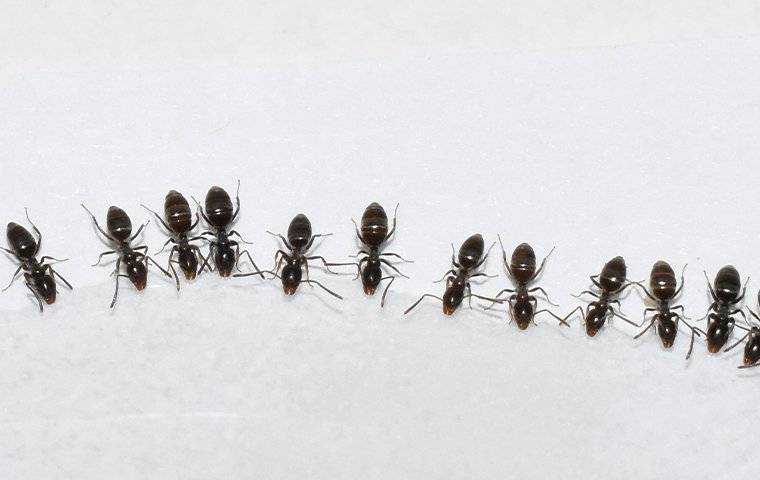 Ants are a pest that can become a significant problem, and different species all cause various issues. Carpenter ants can eat away at your home, fire ants can leave you covered in painful welts, while house ants are more of a nuisance that can invade your kitchen and drive you crazy.
Whatever kind of ant it is, the best option for keeping it under control is to entirely keep it off your property.
Here are some ant control tips to help you:
Clean up spills and crumbs
Store food in airtight containers
Seal cracks in your home's exterior
Repair gaps in windows and door screens
Replace any loose mortar or weather-stripping around your basement
Keep your grass cut short and trees trimmed away from your house
Contact us today for professional ant control if you are dealing with an active ant infestation or want to make sure you are doing everything you can to prevent ants. Our home pest control plans are guaranteed to keep ants and other pests away from your property and home.
Commercial Pest Control In Rural Hall
Keeping your Rural Hall business operating pest-free may not seem like a big deal until you think about all the pests' issues. Pests around your commercial property can drive customers away, destroy your inventory, damage property, jeopardize the health of your customers and employees, and ruin the reputation of your business in the community.
Commercial pest control from Go-Forth Pest Control is designed to make sure you don't have to worry about pests and the issues they can cause. We always start by inspecting your property. Based on the results, we develop a pest control plan that is individualized to the exact needs of your business and your building. Whether running a restaurant, selling clothes, or operating a warehouse, we can create a pest control plan for you. Call us today to make sure pests are one less thing for you to worry about.