Trustworthy Pest Solutions For Sanford, NC
Sanford is a city in and the county seat of Lee County. Our area is an active railroad and industrial center and is one of the nation's largest producers of brick and pottery. Despite the many reasons why residents enjoy living in our area, many pests also live here in Sanford and are always seeking out new opportunities to invade your property.
To keep your home or business free of common pests, it's important to implement a reliable pest control plan from Go-Forth Pest Control. With more than 50 years of experience in the pest control industry, we have the skills and expertise needed to eliminate your pest problems at their source. And, because we understand that everyone has unique pest control needs, we offer a wide selection of residential and commercial pest control services. Give a call to the professionals at Go-Forth Pest Control today to find out which of our pest control plans is right for you.
Home Pest Control In Sanford, NC
Every year, Sanford homeowners are plagued by a wide variety of destructive and dangerous pests. Pests such as rodents, ants, cockroaches, and more are capable of causing serious problems if they invade your residential property. Whether you want to prevent pests from damaging your home or spreading diseases to your family, the professionals from Go-Forth Pest Control are here to help. At Go-Forth Pest Control, we believe that the best way to protect your property and family from pests is to prevent pests from getting into your home in the first place.
We work quickly to eliminate existing pest problems and implement prevention measures to deter future pest activity. Some of the residential pest control services we offer include termite control, lawn care, bed bug control, ant control, flea control, and mosquito treatments. Take your Sanford home back from pests by working with the professionals from Go-Forth Pest Control to put into place an effective home pest control plan. Contact us today to get started!
Professional Lawn Care Services In Sanford, NC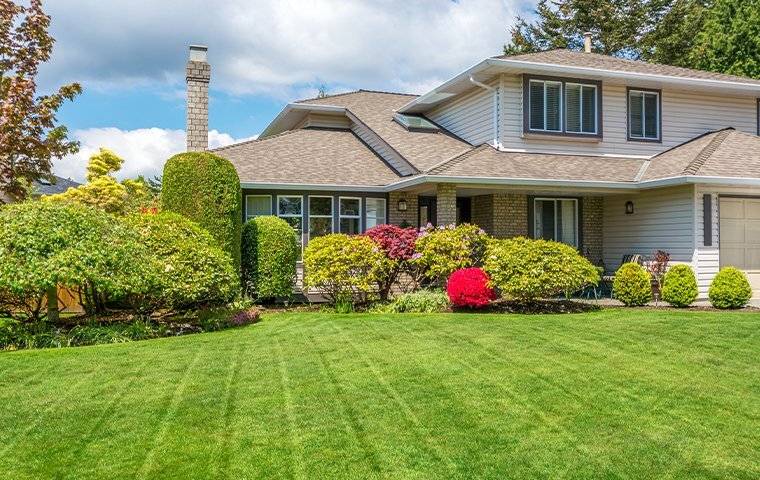 There's something so satisfying about walking into your Sanford backyard and seeing a beautiful green lawn. Unfortunately, many homeowners simply don't have time to maintain a beautiful lawn between going to work and attending social events.
At Go-Forth Pest Control, we do more than just eliminate and prevent pest problems, we also provide excellent lawn care services.
At Go-Forth Pest Control, we understand that every lawn is different, which is why we customize our lawn care treatments based on your grass type, climate, soil content, and specific lawn care needs.
Our lawn care services include pest elimination, fertilization, lawn aeration, and seeding. With our professionals on the job, you can expect high-quality results every time.
Give your Sanford lawn the care and nutrients it needs to thrive by partnering with Go-Forth Pest Control today.
Four Ways To Protect Your Sanford Home From Ants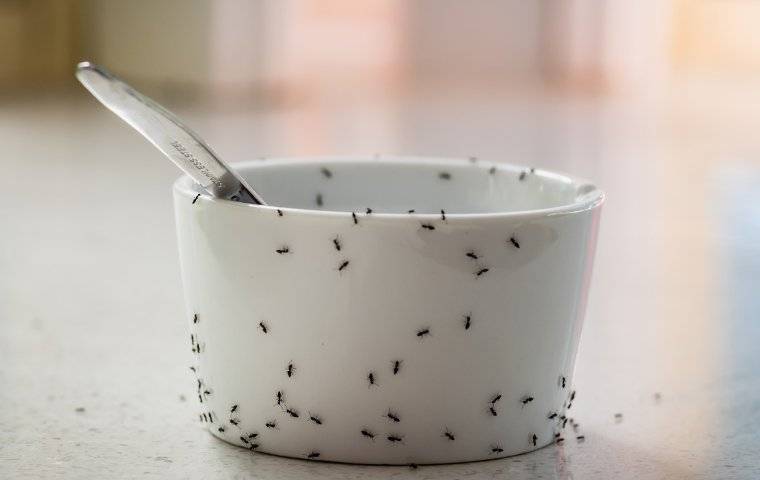 Ants are common pests that live in large nests and work together to build, feed, and protect their colonies. They are typically considered outdoor pests but often venture into Sanford homes while foraging for food to bring back to their nests.
Unfortunately, if ants find an easily accessible source of food on your property, they'll keep coming back for more. Protect your Sanford home from ants by implementing a few of the following ant prevention tips.
1. Repair leaking pipes and dripping faucets to reduce sources of excess moisture.

2. Clean your counters and floors regularly to eliminate crumbs that could attract ants.

3. Keep your garbage cans sealed and stored away from the exterior perimeter of your home.

4. Seal gaps and crevices in your exterior walls, especially in areas where utilities enter your home.
Although prevention tips are helpful, the best way to protect your Sanford property from ants and other pests is with professional pest management services from Go-Forth Pest Control. Get in touch with us today for more details about our ant control and prevention methods.
Commercial Pest Control In Sanford, NC
Owning a business comes with enough challenges as it is without the added stress of a pest infestation. Not only are pests a threat to the health and safety of your customers, but they're also capable of having your Sanford business shut down for good. To protect your customers, employees, property, and reputation from invading pests, you need commercial pest control services from Go-Forth Pest Control.
We have been protecting Sanford businesses from pests for over 50 years, which means you can rely on us to ensure your commercial facility remains pest-free throughout every season. Our licensed technicians have experience treating pest problems in a wide range of industries, including office buildings, nursing homes, and more. Reach out to Go-Forth Pest Control today to learn more about our comprehensive commercial pest control solutions.