Pest Control In Tobaccoville, NC
Named after a tobacco company from the 1800s, Tobaccoville didn't become an incorporated community until the late '90s. Although the town only stretches a few miles, it has a rich history in North Carolina. Unfortunately, it also has a history of dealing with pest problems.
The good news is that you don't have to combat these pests on your own, not when you've got Go-Forth Pest Control in your corner. Here's what Tobaccoville residents should know about our home and commercial pest control services, why lawn care is important, and how Forsyth County pest control can help you get rid of ants.
Residential Pest Control In Tobaccoville, NC
When pests enter your Tobbacoville home, it's not just an inconvenience – it's an attack. They may bring disease, bacteria, or destruction with them, which is why it's important to get a handle on pest infestations before they spiral out of control. That's where Go-Forth Pest Control's residential pest control program can help.
When you use our residential pest services for pest infestations or lawn care, you'll get perks like:
Same-day servicing to deal with your pest problems as quickly as possible
Pest extermination methods that are safe for the environment and EPA-approved
Pre-construction treatments
Treatments that are safe for kids and pets
Free estimates
Don't stress over pest issues in your home; instead, call the experts at Go-Forth Pest Control.
Why Professional Lawn Care Is A Great Idea For Your Tobaccoville Yard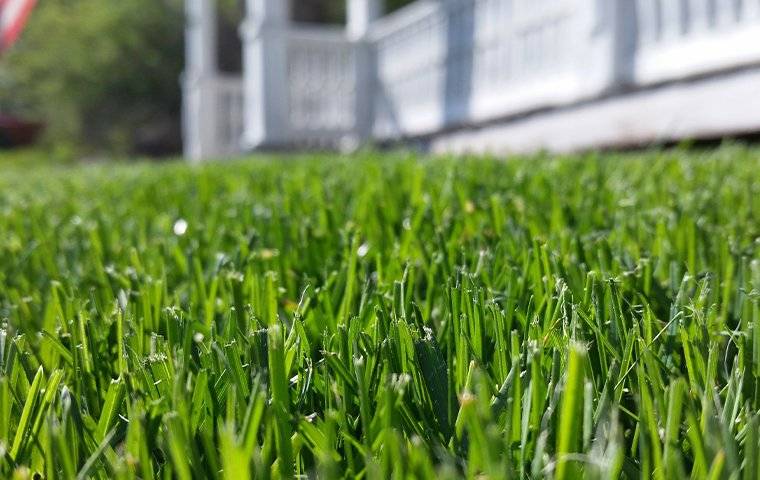 Taking care of your lawn requires year-round attention in Tobaccoville, and even if you're keeping up with lawn maintenance on your own, your lawn can still deal with plenty of problems, including:
Bare or thin spots can appear in your grass once annual summer weeds stop growing, making your grass look unsightly.
Your lawn could suffer from a lawn or fungal disease, causing patchiness and affecting the overall health of your grass.
Fast-growing weeds, like crabgrass, can overtake your lawn.
You could end up with too much loose turf, usually related to grubs and similar grass pests.
A lack of rain or proper watering can lead to patchy, brown spots.
What about DIY lawn care? DIY lawn care may seem like the right choice, but it could lead to a lot of wasted time and money.
First, from testing the pH of your soil to watering your lawn or regularly mowing, lawn care is often complex and requires more time than most homeowners can provide. And, if your lawn suffers from a lawn disease – like brown patch disease – you could end up wasting even more time trying to figure out how to treat it.
It's also important to note that some pesticides and lawn care chemicals may not always be completely safe to use without professional help. If you don't have the right gear or training, you could harm yourself or make your lawn worse.
Are These Ants Around My Tobaccoville Property Dangerous?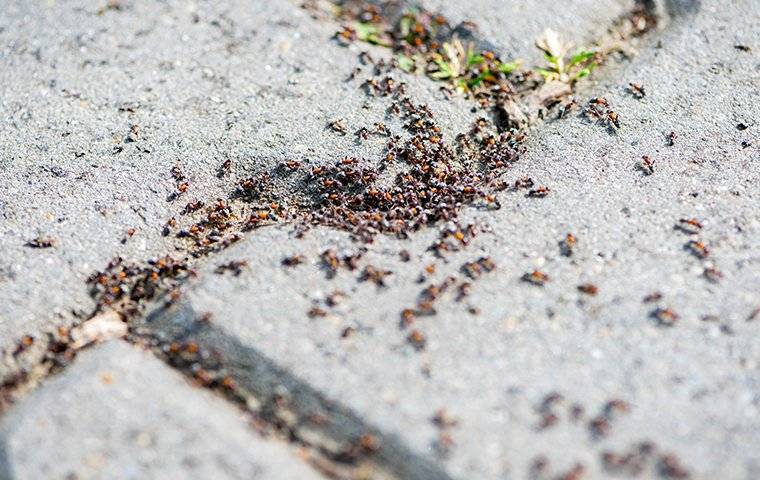 Are ants dangerous? The first step to finding out whether the ants in your Tobaccoville home are dangerous is identifying which type of ant you're dealing with. The most common types of ants in Tobbacoville include:
Odorous house ants: Odorous house ants get their name from the rotten coconut-like odor they emit when they're killed or crushed. These ants have a penchant for sweet things, and they're a common sight in North Carolina homes.
Argentine ants: Like odorous house ants, Argentine ants also give off their own musty odor when they're killed. Argentine ants have shiny, black bodies and build massive colonies within wall voids or other cracks in your home.
Pavement ants: While pavement ants may prefer to build their nests and colonies in the cracks of a sidewalk or cement, they can also be troublesome in homes with stone foundations or dirt basements.
Pharaoh ants: Pharaoh ants aren't just a nuisance; they can also spread streptococcus and salmonella. You can recognize these ants by their light brown to yellow coloring.
Fire ants: Fire ants don't usually invade homes directly, but they aren't shy about building their flat, mound-like colonies on your property and will aggressively sting or bite anybody who gets too close.
Whether you've got dangerous ants or nuisance ants, the best way to deal with ants in North Carolina is by working with the pros at Go-Forth Pest Control. If you're seeing signs of an ant infestation, don't wait to call us to learn more about our ant control services.
Commercial Pest Control In Tobaccoville, NC
Residential areas in Tobaccoville aren't the only ones that face the threat of a pest control problem. Your commercial property is just as much at risk. With Go-Forth Pest Control's commercial services, you'll get all the same perks that residential customers do – like same-day servicing, free estimates, EPA-approved treatments, and more. While we serve a variety of commercial properties, some of the most common businesses that we treat in Tobaccoville include:
Nursing homes
Property management/HOAs
Industrial complexes
If you're looking for commercial pest control near you, look no further than Go-Forth Pest Control.