Pest Control In Troy, NC
Troy is a tightly knit community. Everyone looks out for one another. If you have a problem, chances are your neighbor will be the first one to offer a helping hand. The same goes for pest control services.
If you suspect you have pests or want to prevent an infestation, reach out to your local Montgomery County pest control company for help.
Go-Forth Pest Control combines experience, knowledge, and technology to provide you with the best possible protection against pests. We'll go above and beyond to ensure your home or business is pest-free and that you can rest easy knowing your property is protected.
For a free consultation, call us today or visit our website. We look forward to helping you keep your home or business pest-free.
Residential Pest Control In Troy
American homes suffer an estimated $14 billion in damages annually from pests, with over half of that figure coming from termites alone.
Some of the residential services we offer include:
Ant Control
Mosquito Control
Termite Control
Bed Bug Control
Cockroach Control
While some homeowners may be able to control pests with do-it-yourself methods, many find themselves overwhelmed and need professional help.
Pest control is a demanding and complex profession that requires ongoing training to stay current with the latest products and methods. For this reason, it's important to choose a pest control company that is licensed and insured.
Go-Forth Pest Control is a locally owned and operated company that has been protecting homes and businesses in the area for years. We're licensed and insured, and our technicians receive regular training in the latest products and methods.
Our goal is to provide our customers with the best possible service at a fair and competitive price. Speak to us today to learn more about our residential pest control services or schedule a free consultation.
Three Reasons Why You May Have An Ant Problem In Your Troy Home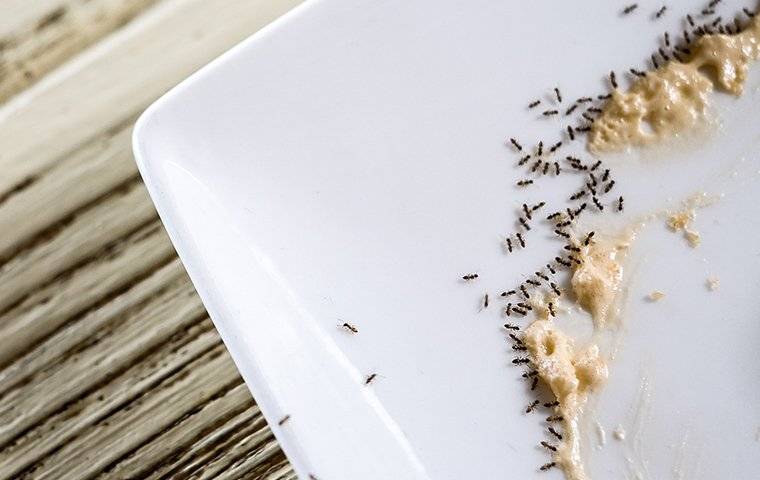 There are many reasons why ants may be present in your home. Some species of ants are attracted to sweets, while others are drawn to grease or meat.
However, there are three main reasons why you may have an ant problem:
You have food or water sources that ants can access. This could include spills, crumbs, pet food, or leaks.
You have entry points that ants can use to get into your home. These include cracks in the foundation, gaps around doors and windows, and openings for utilities.
Your yard is attractive to ants. This includes having mulch or woodpiles next to your house and having an abundance of aphids, which are a food source for ants.
Ant infestations may seem like a minor nuisance, but they can quickly become a major problem. If you have an ant problem, call an ant control specialist.
At Go-Forth Pest Control, we have years of experience dealing with ants and other pests. We'll work with you to find the best solution for your situation and exterminate the ants in your home.
Contact us today for your free quote.
Is There More Than One Type Of Mosquito In Troy?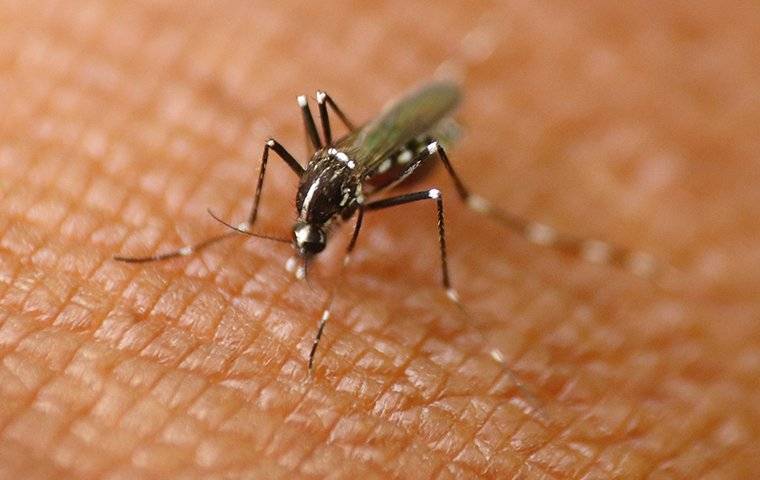 Yes. There are many different mosquitoes, but the most common in Troy is the Asian tiger mosquito. This mosquito is aggressive and known to bite during the day. It can also carry diseases like the West Nile virus and dengue fever. Other types of mosquitoes include the northern house mosquito and the eastern saltmarsh mosquito. Both of these mosquitoes carry the West Nile virus along with La Cross encephalitis.
For all your mosquito and pest control needs in Troy, call Go-Forth Pest Control. We'll be happy to answer any questions you have and guide you through the process of mosquito control.
Speak to one of our experts today and get started protecting your home from mosquitoes.
Commercial Pest Control In Troy
If you've been in business long enough, you know that pests are inevitable. No matter how clean you keep your office or store, eventually, a mouse will find its way in, or ants will march across your desk.
While some businesses choose to ignore the problem and hope it goes away, this is not the best solution. Pests can cause serious damage, including:
Tarnishing your reputation
Spreading disease
Causing structural damage
Risk of being sued
The best way to deal with pests is to prevent them from getting inside in the first place. This is where our commercial pest control services come in. We offer many services to keep your business pest-free, including:
Inspection
Exclusion
Sanitation
Treatment
Monitoring
Pest control is an important part of running a business, and we take it seriously. Our goal is to get you back to business as quickly as possible with minimal disruption.
We're affiliated and accredited with both the National Pest Management Association and the Better Business Bureau.
We also offer green services for those looking for a more environmentally friendly approach. Additionally, all our services come with a 100% satisfaction guarantee.
If you require commercial pest control services, don't hesitate to give us a call.