Pest Control In Wallburg, NC
The small but sprawling town of Wallburg is noted as a friendly place to live and one that provides a high quality of life for its residents. Wallburg has eclectic restaurants, cupcake shops, good public schools, and also offers close proximity to Winston-Salem and Greensboro. Unfortunately, there are pest problems that lurk behind every corner because of the warm, and often humid, climate.
At Go-Forth Pest Pest Control, our quality Davidson County pest control can keep your home or business free from pests no matter the situation. We've been providing professional, reliable, and attentive service since our establishment back in 1959. We remain a company that's focused on innovating and learning so that we can always ensure that our customers benefit from the best service possible. For more information on our services and to receive your free, no-obligation estimate, please call us today.
Residential Pest Control In Wallburg
Finding the right solution to your pest concerns can be difficult, which is why at Go-Forth Pest Pest Control, we make things simple. Our company has been providing Wallburg homeowners with pest control solutions since 1959 and today, we remain committed to your success. The three key programs we offer include:
The Basic. If you're looking to get started with pest control, this recurring plan is a good place to begin. It offers quarterly exterior services and interior applications as requested, as well as protection from rodents, centipedes, and silverfish, all with a satisfaction guarantee.

My Elite. For the customer who desires a little more coverage, we increase the number of visits to a bi-monthly schedule and include protection from pests like stinging insects. We also offer preferred booking and interior treatments at every service.

My Elite Plus. Our most comprehensive pest control offering includes additional treatments for mosquitoes, fire ants, and fleas. Between mid-spring and early fall, we'll provide monthly visits to reduce mosquitoes and ticks.
To learn more about how residential pest control can protect your home, contact us today.
How Wallburg Residents Can Fight Back Against Summer Mosquitoes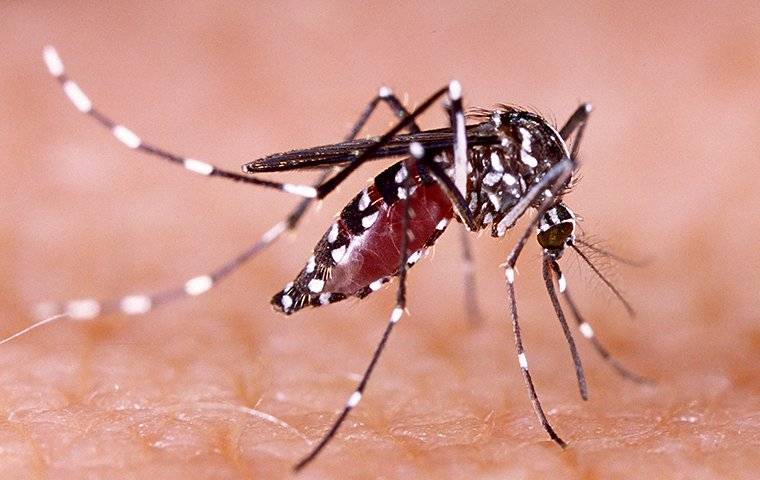 Summer is a lovely season for Wallburg residents, spent with evenings enjoying the outdoors and hosting gatherings on the weekends. Unfortunately, mosquitoes can throw a wrench into these plans. While DIY methods exist, they are no match for mosquitoes that are drawn to the sheer existence of people and conducive conditions like standing water. Luckily, there's an answer.
At Go-Forth Pest Pest Control, we provide homeowners with seasonal mosquito control that we guarantee. We offer this service both as a specialty solution or we envelop it into our My Elite Plus package as an additional benefit. Our process begins with a detailed property assessment in order to determine where mosquitoes are most prevalent. From there, we use a backpack mister to treat landscaping areas and standing water on a monthly basis in order to reduce populations drastically. These services are effective at treating both adults and larvae for a more comfortable summer. To learn more about our mosquito offerings, contact us today.
The Secret To Keeping Silverfish Out Of Your Wallburg Home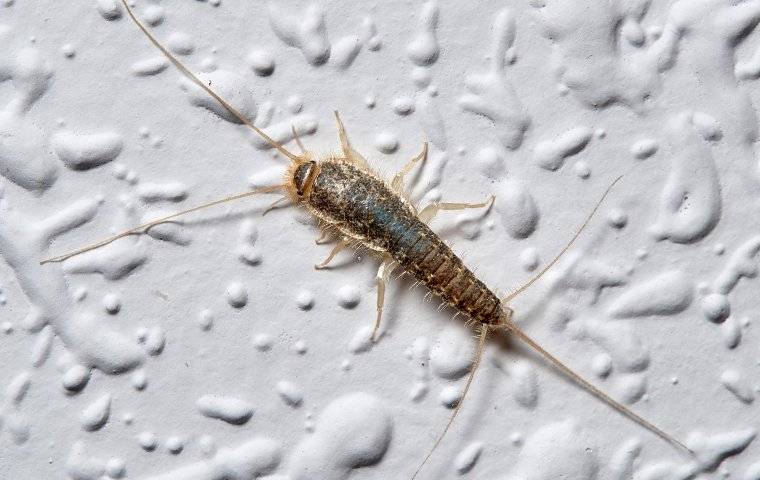 Silverfish are some of the most common, yet difficult to prevent, pests for Wallburg homeowners like yourself. These slithering insects are attracted to homes primarily because of leaks and humidity issues, and often, you can be completely unaware that these issues are even occurring. When it comes to guaranteeing a silverfish-free home, look no further than Go-Forth Pest Control. We include silverfish control in our most standard residential pest control program because we understand the struggles that you face when it comes to preventing these types of issues.
Our services are tailored to the specifications of your home and focus on treating issues from the outside in. We use EPA-approved products that are safe for children and pets but that are proven effective on pests like silverfish. All of our work is also guaranteed, so if any silverfish return upon your treatment, we'll re-service your home at no additional charge. For more information on keeping silverfish out of your home, call us today.
Commercial Pest Control In Wallburg
With more than 60 years of local pest control experience, at Go-Forth Pest Pest Control, we know how important quality pest control is for Wallburg's businesses. Today, we continue our tradition of excellence with each customer that we service. Our number one goal is customer satisfaction, so you can rest assured that we will do everything in our power to curb your pest problems. We emphasize consistency, professionalism, and courtesy with every interaction to provide you with a seamless experience. All of our services are tailored to your exact requirements and concerns, and given our vast experience, we are ready and equipped for the job.
During the inspection process, we'll listen to your concerns and take the time to understand them. This allows us to treat your property most efficiently and guarantee complete elimination. More than anything, when you partner with us you'll have someone on your side who cares. To learn more about our commercial pest control process, contact us today.