Quality Pest Control Solutions In Weddington, NC
In a place like Weddington, the pest problems can get a little bit bigger than your expertise. Fortunately, Go-Forth Pest Control has been providing affordable, quality pest control solutions for the Weddington area for over six decades. Here's what we have to offer our customers that many others in the area can't:
A+ ratings from the Better Business Bureau
4.8+ stars on Facebook and Google reviews
Experienced, award-winning service technicians
A 100% pest-free guarantee
Free inspections for all of our services
Over 60 years of industry and area experience
Give us a call today to schedule your free inspection with one of our pest technicians.
Home Pest Control In Weddington, NC
As a homeowner in Weddington, you can never be too careful about the way you protect your home from invasive pests. Many of the local pests, like termites and carpenter ants, will cause expensive damage to your property over time. Others, like rodents and roaches, will spread dangerous bacteria or introduce parasites to your property.
Instead of taking your chances on DIY pest control methods, why not get the guaranteed form of pest control that has been protecting Weddington homes for over 60 years? With service technicians that put your satisfaction above all else, we can assure you that we have everything you are looking for and more in a pest control company. Give us a call today to schedule your free inspection with one of our residential pest control experts.
Weddington's Secret To Quality Mosquito Control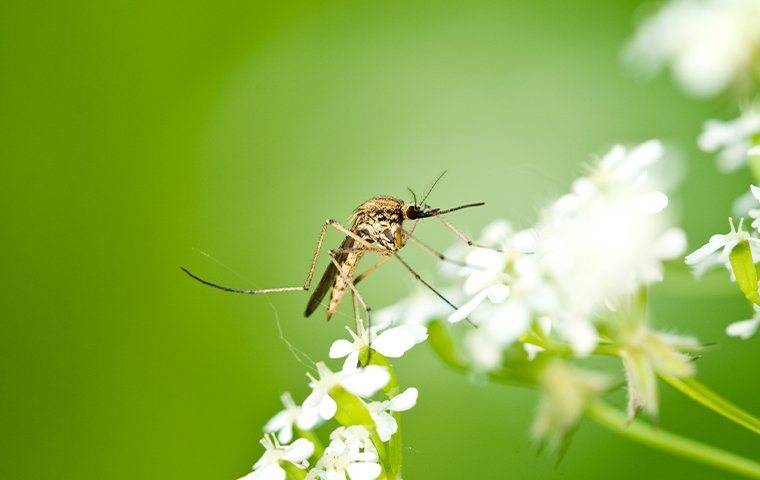 If you notice a mosquito problem in your Weddington backyard, one thing you need to understand is how dangerous these pests can be. Unfortunately, one in every 300 mosquito bites can result in the transmission of a dangerous mosquito-borne illness. Apart from the most common (malaria), mosquitoes can transmit diseases like dengue fever, Zika virus, yellow fever, and West Nile virus.
Mosquitoes will show up on your property if you have any amount of standing water over 1/2 inch deep, which is their favorite breeding ground. Once the larvae have hatched, pouring the water out may not break the breeding cycle. At this point, the water may need to be treated professionally in order to keep your yard mosquito-free during the height of mosquito season.
Instead of putting your family at risk during your outdoor time, partner with the pros at Go-Forth Pest Control. With decades of experience in keeping Weddington area yards mosquito-free, our service technicians will put together a customizable plan to solve your mosquito problem. With eco-friendly misting technology and larvicide, we can break the breeding cycle and eradicate most mosquitoes from your yard. Give us a call today to schedule your free mosquito inspection.
Six Signs Of Termites Living In Your Weddington Home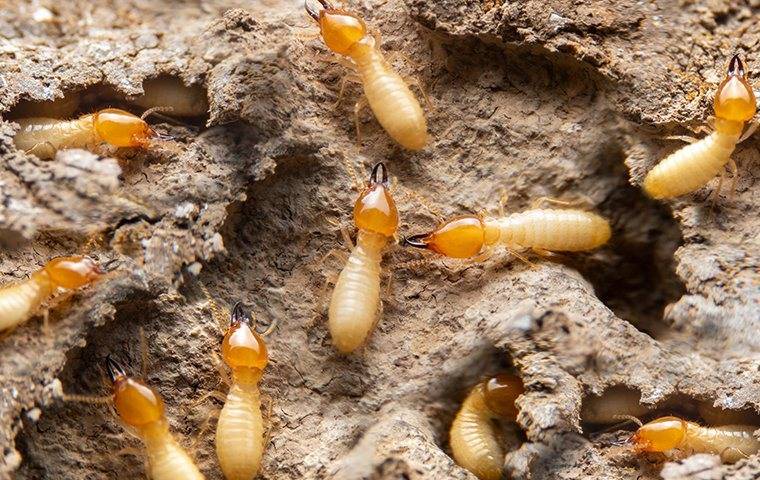 If you have termites in your Weddington home, you might not realize it until it's too late. In fact, termites can work inside your home for months or even years without being noticed, and they usually average $3,000' worth of damage in just 18 to 24 months. That's why recognizing the signs of a termite infestation is essential to protecting your property.
These signs include:
Mud tubes along foundation walls
Visible damage to exposed wood
Shed wings of termite swarmers
Clicking noises within the walls
Live termites in fallen trees near the property
Tightening around doors and windows
If you do notice these signs, get professional help immediately. There is not much you can do to stop a termite infestation on your own. While home remedies and store-bought sprays might take care of termites, on contact, this will leave a large portion of the infestation alive and well within your home, causing damage that you may not even be aware of.
At Go-Forth Pest Control, our expert termite technicians have been keeping Weddington homes termite-free for six decades and counting. We can assure you that we will treat your home with the kind of care that is tough on termites and easy on everything else, and we will install termite prevention measures that are backed by our termite-free guarantee. For the peace of mind that comes with professional solutions, give us a call today.
Commercial Pest Control In Weddington, NC
When you own a business in a place like Weddington, your reputation in the community could mean everything to your business. Instead of risking a bad review on social media by protecting your business from pests on your own, why not cross pest problems off your to-do list completely?
With over 60 years in the industry and the area, our Go-Forth Pest Control commercial experts can provide customizable plans with guaranteed results. By inspecting your property thoroughly, we'll analyze potential problems and provide solutions for any pests currently plaguing your commercial facility. Give us a call today to schedule your free, no-obligation inspection with one of our commercial pest control experts.