Quality Pest Control In Wrightsville Beach, NC
Wrightsville Beach is a quaint waterfront town that is home to some of North Carolina's most stunning coastline. But this town is more than beaches, it's also home to exquisite seafood restaurants, yacht clubs and marinas, and locally-owned boutiques. Wrightsville Beach is also located moments from Wilmington, which makes big city amenities within reach. The amount of humidity and rainfall that the area experiences makes local properties vulnerable to pest problems.
At Go-Forth Pest Control, we have been bringing quality New Hanover County pest control to both homes and businesses. As a family-owned business, we believe that both safety and customer satisfaction should be at the core of everything we do, and they are. We offer a wide variety of services that are all environmentally sound and use EPA-approved products as well. For more information on our pest control services, please contact us today.
Residential Pest Control In Wrightsville Beach, NC
Your Wrightsville Beach home can become exposed to pest problems at any point during the year because of environmental factors as well as social ones. At Go-Forth Pest Control, we work to make sure that isn't the case. Our family-owned and operated business has been caring for the area's homes since 1959 and in that time, we've amassed a lot of experience and learned what it takes to keep our customers safe and satisfied.
When you partner with us, you can rest assured that our team of skilled technicians will always do what it takes to alleviate the pest problems that you face while also taking concrete steps to prevent future issues. We provide homeowners with the option of enrolling in a recurring pest control program that offers varying levels of protection from a wide variety of pests as well as pest-specific services to target mosquitoes, termites, and more. Each treatment that we apply is EPA-approved so they are safe for everyone in your home too.
For more information on our residential pest control Services in Wrightsville Beach, contact us today.
How Wrightsville Beach Homeowners Can Protect Themselves From Termites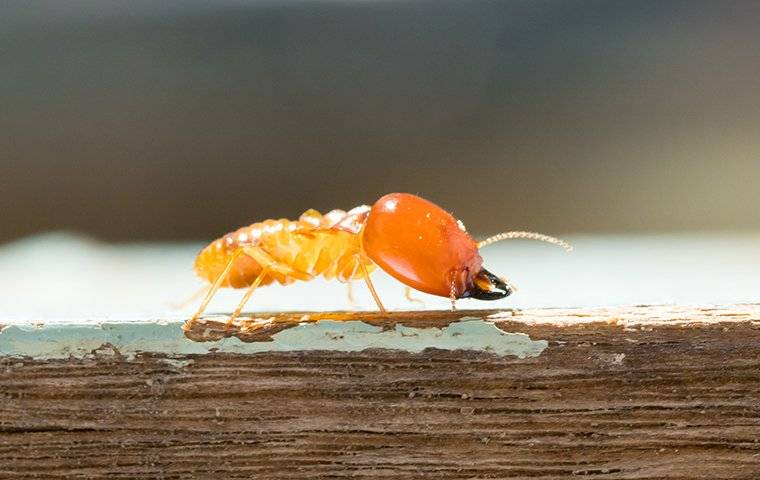 Each year termites cost homeowners across the country a collective $5 billion in damage. They are notoriously difficult to prevent and create colonies inside of foundations and walls that can leave homeowners in despair. Wrightsville Beach homeowners don't have to accept this as their fate. Rather, they can enlist the professional help of Go-Forth Pest Control.
Our termite control services in Wrightsville Beach are unique in that they are comprehensive, safe, effective, and come with a warranty. We provide each potential customer with a free inspection and estimate. This allows us to become familiar with a property and determine the amount of damage present. From there, we'll provide you with our findings, a projected plan of action, and an estimate. One of the ways that we get rid of active infestation and prevent new ones is with the Sentricon® System with Always Active™. We install these bait stations in the perimeter around your property and inspect them routinely throughout the year so that we never miss an issue.
For more information on our Wrightsville Beach termite services, contact us today.
Wrightsville Beach's Step-By-Step Guide To Cockroach Prevention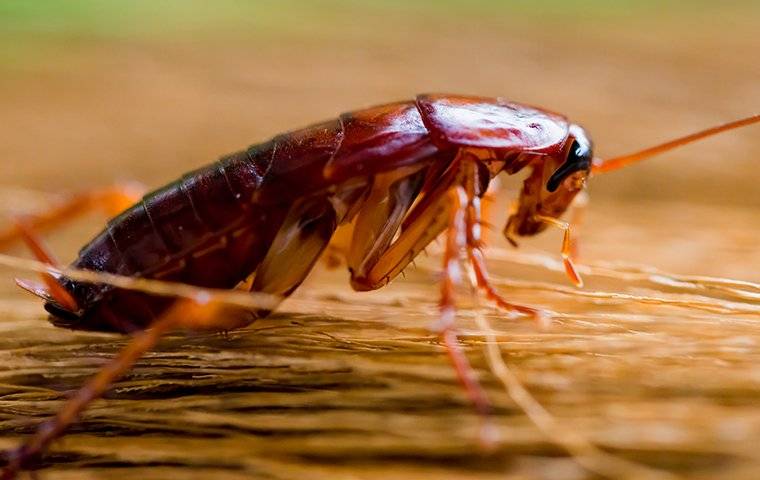 For Wrightsville Beach property owners, cockroaches are one of the most common problems around. These pests are attracted to moisture and food sources, which they find very easily. But because they can also be a dangerous pest and very tough to get rid of, taking proactive measures is the best option.
Here are the steps required to deter cockroaches in Wrightsville Beach:
Start by sealing up any openings around doors and windows with weather stripping and door sweeps.
Next, look for leaks in areas like spigots, pipes, faucets, shower heads, and other plumbing nooks. If there are any issues, rectify them entirely. Another important part of this step is to use a dehumidifier where conditioners are moist.
Look to the kitchen and make sure to properly store food, do the dishes regularly, and take out the trash before it piles up.
Keeping a hygienic home is also a crucial step, so get rid of clutter and be sure to vacuum every week.
Seek professional help for year-round protection from cockroaches.
For more information on cockroach prevention in Wrightsville Beach, contact Go-Forth Pest Control today.
Commercial Pest Control In Wrightsville Beach, NC
At Go-Forth Pest Control, we work around the clock to keep your Wrightsville Beach business free from pests. Our team has been operating since 1959 and we have always made customer satisfaction our top priority. We're able to achieve this mission with dedication to services that are equally safe and effective. Each of our customers receives a customized treatment plan that can address pests such as termites, stinging insects, crickets, and more. Every time we visit your property, we will look for signs of pest activity as well as assess the efficacy of the treatments we've put into place. We know that you'll enjoy your experience working with us because we always offer a fair and honest experience and guarantee the work that we do.
For more information on Wrightsville Beach commercial pest control, contact us today.