Quality Pest Control Solutions In York, SC
In a place like York, you can never be too careful about the way you protect your home or business from pests. We have some of the most dangerous and destructive pests in the industry, so you can't waste your time on DIY pest control methods or store-bought solutions.
That's why Go-Forth Pest Control takes pride in protecting the local homes and businesses with high-quality pest control care. We have the most offer in the area, which is why we have the best track record in the area, including the following:
Award-winning service technicians
60+ years of experience
A+ Rating from the BBB
4.8+ Stars on Facebook and Google
Free inspections
Pest-free guarantee
Call us today to schedule your free inspection with one of our residential or commercial pest control experts.
Home Pest Control In York, SC
When you own a home in the York area, it can be very difficult to keep the pests off of your property by yourself. Unfortunately, if you allow these invasive pests to linger, they will often spread dangerous bacteria throughout your home or damage your property over time.
If you want to keep your home safe from termites, ants, rodents, and more, then partnering with a Go-Forth Pest Control residential technician is the best way to do so. Our pest-free guarantee can give you the peace of mind on your property, especially since it's backed by over six decades of industry and area experience. Give us a call today to schedule your free inspection.
Five Bed Bug Control Tips All York Residents Should Know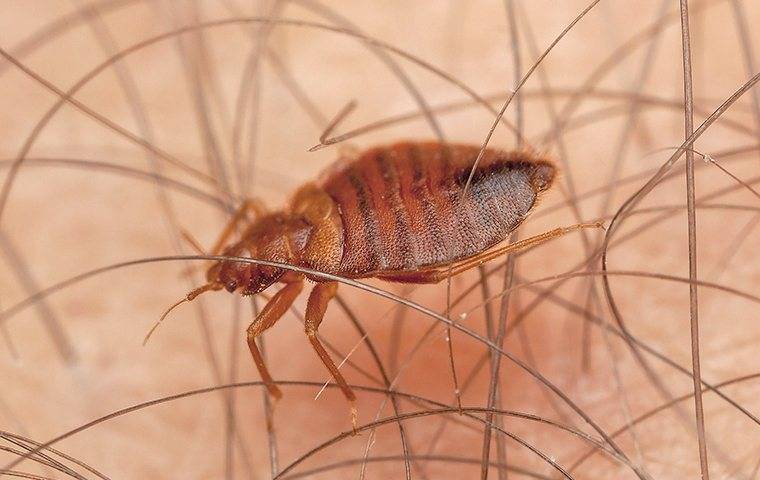 When bed bugs invade your York home, it's important to get rid of them immediately. These invasive pests burrow beneath your furniture and wait until you fall asleep. Then, they'll crawl out from hiding to suck on your blood as you sleep. That's why prolonged bed bug infestations can often lead to insomnia, anemia, and more. Here are five ways to control these harmful, invasive pests on your property:
Check your luggage after a long trip, as bed bugs will hitchhike into your home after migrating onto your bag in a travel hub.
Inspect used furniture before bringing it into your home, as bed bugs will hide within the crevices of furniture and make their way into your home.
Wash your sheets regularly in warm water to reduce bed bug activity.
Understand the signs of bed bug activity like rust-colored rings from bed bug excrement and musty odors on furniture.
Ensure that you call the professionals at the first sign of a bed bug problem.
Since bed bugs burrow deep within your furniture cushions, it can be difficult to eradicate the entire infestation on your own. That's why Go-Forth Pest Control residential technicians will provide a variety of treatments based on your specific needs, all guaranteed to get rid of your bed bug problems. Give us a call today to schedule your free inspection.
How To Minimize Mosquitoes In Your York Backyard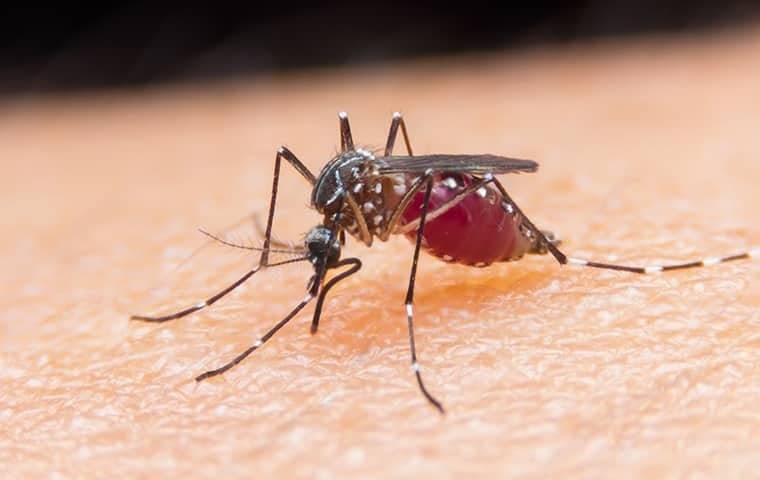 When mosquitoes infiltrate your property, they can create a serious threat in your backyard. Mosquitoes may be a nuisance, but they're also some of the most dangerous animals in the world. Capable of transmitting diseases from bite victim to bite victim, these pests will spread dangerous diseases like West Nile virus, Zika virus, yellow fever, dengue fever, and more.
Unfortunately, mosquitoes will invade your York backyard if there is any form of standing water in which they can lay their eggs and hatch their larvae. That's why you can limit your chances of a mosquito infestation by eliminating standing water on your property. However, if there are already mosquito larvae present in the water before you pour it out, then simply pouring the water out will not necessarily break the breeding cycle.
At this point, the water needs to be treated with professional solutions. With serious health hazards on the line, you can't put your hope in the inconsistent results of home remedies or store-bought mosquito sprays. For the mosquito control that comes with a guarantee backed by over 60 years of industry and area experience, give us a call and schedule a free inspection with one of our mosquito experts.
Commercial Pest Control In York, SC
Running a business in the York area can be complicated if you don't have the right pest control practices in place. In fact, many of the most dangerous and destructive pests in the York area prefer to invade our commercial facilities the most. That's why you can't waste your time or put your business at risk by trusting in DIY pest control methods.
Instead, partner with the pros that have over 60 years of experience helping the local businesses stay pest-free. With award-winning commercial pest control technicians and the latest in the industry's most effective pest control methods, we have everything we need to stand behind our pest-free guarantee with confidence. Give us a call today to schedule your completely free, no-obligation inspection.