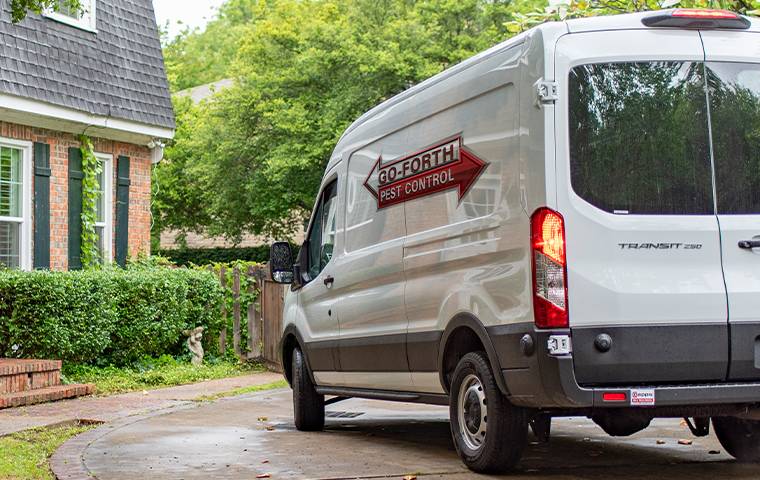 Since 1959, Go-Forth Pest Control has been dedicated to providing quality, affordable pest control services to the Raleigh, Charlotte, and Piedmont Triad areas.
The original Go-Forth Pest Management, Inc. was founded in 1959 in High Point, NC by Frank Goforth, who first operated the business in his own home with his wife, Johnie. The Goforths had a dream of creating a local extermination company dedicated to serving the community with honest and professional pest control services, and thus, Go-Forth Pest Management, Inc. was born.
Over the past few decades, Go-Forth has changed its name to Go-Forth Pest Control and has been dedicated to pest and termite control. Go-Forth strives to make sure every customer is taken care of and they are 100% satisfied with their pest and termite control.
They can help with many different areas surrounding Raleigh including Cary, Morrisville, Durham, Chapel Hill, Wake Forest, and more! They are a local exterminator you can trust and will make sure you are happy with their services.
Exceptional Staff In Raleigh, NC
Go-Forth Pest Control is a family owned business and is currently owned by a third generation of Frank Goforth, Chase Hazelwood. Him and his wife Leah, like to keep this business as a family owned and operated establishment. They are local to Raleigh, NC and will make sure each customer feels like they are taken care of by a family business.
Go-Forth Pest Control wants all of our customers to feel confident that they're receiving only the very best in pest and termite control. Our technicians are trained and use professionalism when they come out to your property to give an estimate or treat for pests. Give us a call at (919) 747-4668 today to schedule an appointment with one of our technicians. You will not be disappointed by the care we put in to every customer and their pest control need.