Are You Ready For Termite Season In Raleigh?
March 30, 2023
Many things in life have a "season." This includes termites. These small, wood-destroying insects are a prevalent threat here in Raleigh. If you have never done your research on termite season and the problems these pests cause, we would like to explain some things to you today. Our hope is to help you avoid the damage these insects bring into local homes. Here is what you need to be ready for termite season in Raleigh and how to protect your property from these wood-destroying pests. Contact Go-Forth Pest Control now if you need direct information about our services and want to combat an active infestation on your property. We offer termite pest control in Raleigh to meet your needs.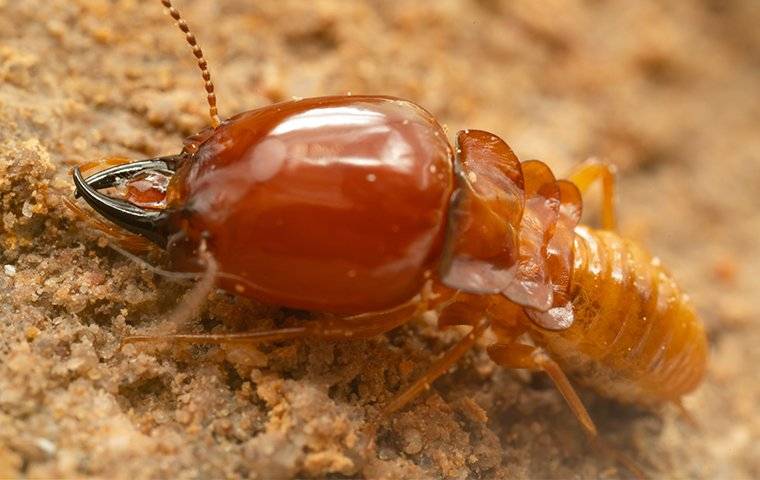 Why You're Not Likely To See Termites Around Your Home
Termites are often difficult pests to identify. The most common type of termites in Raleigh, subterranean termites, live their entire lives underground or inside a structure of wood. It is only swarmers that ever travel above ground. Swarmers are winged reproductive termites that come out during termite season. These winged pests are tasked with finding new areas to build nests and feed on additional sources of wood. Keeping all of this in mind, it is not smart to wait until termites are flying to have your home inspected for these pests. We recommend a yearly wood-destroying insect report performed by a professional. This will allow you to identify termite problems before they grow out of control. Call our team to learn more about professional termite inspections near you.
How Termites Can Slowly And Silently Destroy Your Home
Termites are not like beavers. They cannot chew down a tree in a few days. These tiny insects require months upon months to cause any real damage inside homes. The reason termites are able to get away with nibbling for this long is due to their quiet nature and elusive living conditions. It often takes over a year for people to notice these pests. At this point, signs of termites become more clear due to moisture damage, hollowed-out wood, and other clear indications of damage. One great way to avoid this damage is to invest in professional termite control.
Are DIY Termite Control Methods Effective?
There are two sides to termite control; prevention and elimination. If you are looking for DIY methods to eliminate an active infestation inside your home, you will be hard-pressed to find non-chemical methods that work. We highly recommend avoiding chemical methods as they can be harmful when used improperly. As for prevention, there are many DIY methods that we recommend to homeowners. Here are a few.
Address moisture problems.
Repair damaged wood.
Remove sticks, leaves, and other wood-based clutter from your property.
Make sure your home's exterior is properly sealed.
For more help with termite prevention in Raleigh, turn to our team at Go-Forth Pest Control. We have professional strategies that are sure to keep these terrible bugs away from your home and property.
What's The Best Way To Get Rid Of Termites In My House?
Professional year-round termite control is well worth the investment. You paid a lot of money for your home, do not let it fall to a few (or a few hundred thousand) small bugs. Instead, talk to our team about our service options and find a treatment to identify, remove, and prevent these nasty critters. If you want protection from other common house pests, we have plans for those as well!
Give our team a call at Go-Forth Pest Control now to discover more about our offerings and get your Raleigh property the treatments it needs to avoid a termite infestation.
Previous
Next