Why DIY Pest Control Isn't Worth The Hassle In Virginia Beach
February 28, 2023
Your home in Virginia Beach deserves to be safe and sound so you can relax with your family. It isn't a place for pests to nest and make themselves cozy. With so many types of pests around, it can be a small feat to make sure your property is free of them.
That's why our experienced professionals here at Go-Forth Pest Control are here to help. No matter what pest problem you're facing, we can get rid of the issue completely. Don't waste time with DIY pest control while the infestation spreads. Call on us to get the job done correctly, thoroughly removing all pests from your home with exceptional pest control in Virginia Beach.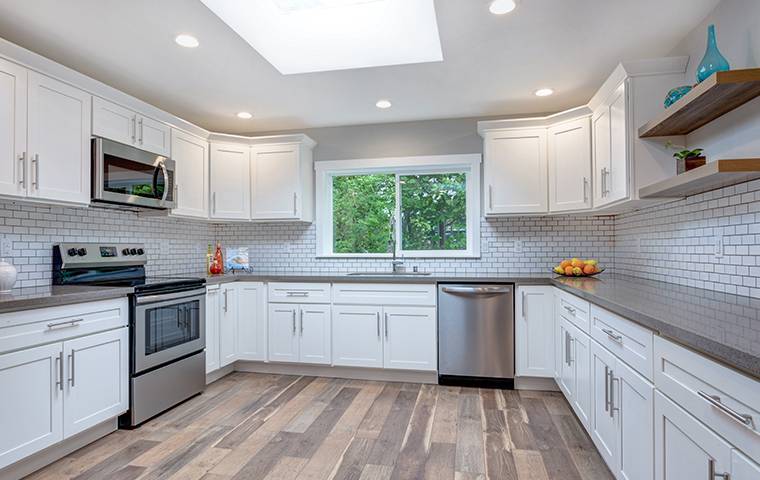 The Many Types Of Pests That Can Plague Your Home
When it comes to residential pest control in Virginia Beach, our experts have got you covered. We specialize in taking care of the most common pests in Virginia Beach, as well as occasional invaders.
If you live here, you're most likely to run into some of the following pests in Virginia Beach:
Carpenter ants
Centipedes and millipedes
Cockroaches
Fleas and ticks
Rodents
Spiders
Bees and wasps
Termites
Some of these pests are more annoying than others, and some can pose health risks to you and your family. Don't wait to see if DIY tactics will work. Get rid of any Virginia Beach pest you're facing with our tried and true home pest control services.
The Dangers And Damage Pest Infestations Can Cause In Your Home
When looking at the list above, you might wonder what potential risks each of them might pose to your family. It's always better to be informed about what could happen rather than be left in the dark. With that being said, let's go through some of the dangers and damage these common pests in Virginia Beach could bring with them.
Carpenter ants go after your wooden structures and create galleries inside of them, harming the structural integrity of your property. If left unattended, it can make an alarming negative impact on your home. It's best to take care of them as soon as you notice a problem.
Centipedes may bite and cause itching and swelling but are mostly just a nuisance. Millipedes, on the other hand, produce an odorous liquid that causes blisters on humans and can be toxic to pets.
Cockroaches are notoriously filthy pests that spread bacteria and diseases. Their presence can also cause asthma attacks or allergic reactions. Simply stated, they're not a pest to ignore.
Fleas bite and have the ability to transmit diseases as well. They can be dangerous for pets, causing anemia or tapeworms. Ticks spread disease as well.
Rodents can spread disease and contaminate food. They can also cause property damage due to their notorious habit of chewing on materials.
Spiders are typically more annoying than anything. Some types can bite you, but the majority of them don't pose any health risks to you or your family members.
Bees can sting and cause allergic reactions, but most only pose that risk. With that being said, carpenter bees can damage wooden structures over time. Wasps can string and trigger allergic reactions as well.
Termites can take a toll on your property. Structural damage is almost guaranteed if the problem is neglected and they're left to their own devices.
The Hassles And Risks With Do-It-Yourself Pest Control
DIY pest control is not the best way to deal with an infestation of any kind, and home and yard pest control should be left to the experts.
While the health risks posed by some of these pests aren't always present, you're taking a chance that you don't have to if you're trying to take them on yourself. We know each type of pest and how to cater to them for a safe and effective home pest control service.
The more obvious reason to rely on our professionals here at Go-Forth Pest Control is that you want the job done safely and correctly. Putting in time and effort, and possibly taking risks, isn't worth taking care of part of the problem.
If the whole issue isn't resolved, pests keep on reproducing. That's not a recipe for success if you want long-term results.
The Smart Pest Control Solution For Your Home
So, is home pest control worth it? With the time, effort, and risk you'll save, it is. The problem will get resolved, so all health risks and potential property damage are put to rest. At the end of the day, the best pest control solution is to work with a local company that cares about getting the job done as much as you do.
We encourage you to choose the safest and most effective option. You can depend on pest control services from Go-Forth Pest Control. Leave the work to us, and we'll have your home pest-free in no time so you can get back to living the life you love in Virginia Beach! Reach out today to get started, and to learn more about our residential and commercial pest control services in Virginia Beach.
Previous
Next