Professional Pest Control In Cedar Falls, NC
Cedar Falls is a small town surrounded by the natural landscape of the Blue Ridge Mountains. While living close to nature and away from a big city can be relaxing, it has its challenges, including dealing with pest problems.
At Go-Forth Pest Control, we have over sixty years of experience in pest control in Cedar Falls and the surrounding areas, so we know the pest pressures that residents and businesses face. And as a third-generation family-owned business, our roots are right here in the Carolinas.
We believe in working hard, treating our customers right, and providing excellent service at a fair price. Call us today, and let us get to work for you.
Residential Pest Control In Cedar Falls
If you are like most people in Cedar Falls and across the country, your home is your biggest investment. As such, you want to do everything possible to protect it. You'll install burglar alarms, smoke detectors, and doorbell cameras, repair damage quickly, and renovate it frequently to maintain its value.
Unfortunately, pest control is one area many people forget when protecting their homes. A pest infestation is not only annoying, but it can also cause damage to your house and threaten the health and safety of everyone living there. The good news is that at Go-Forth Pest Control, we have various home pest control plans to meet your needs. All our plans include treatment against common area pests like ants, spiders, and rodents using environmentally friendly treatments that are safe for the whole family.
Don't let pests threaten your family and destroy your property. Call us today, and let us help you find a home pest control plan to meet your needs.
The Many Factors That Go Into Quality Lawn Care For The Cedar Falls Area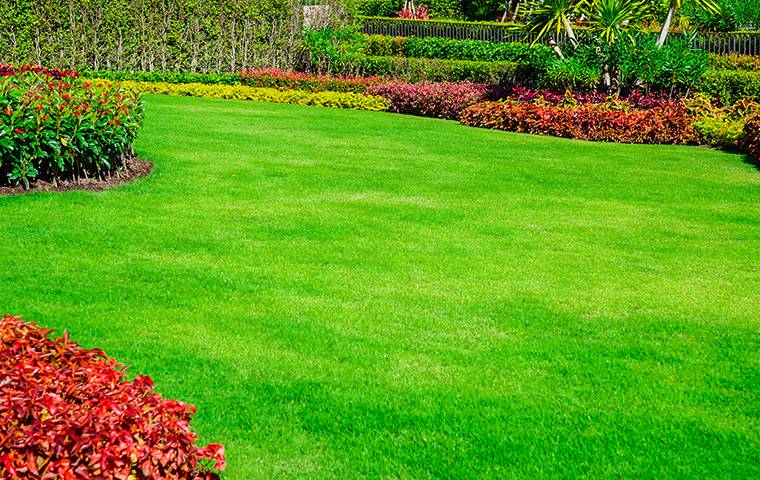 Everyone dreams of having a lush green lawn outside their home, the kind that makes all the neighbors jealous and kids want to play football on. But having the lawn of your dreams doesn't just happen because there is grass outside. There are many factors in the process. These factors include:
Pest Elimination: It is hard to grow healthy grass if pests are constantly eating it, and no one wants to spend time in a yard covered with ants or other bugs anyway, so the first step in building your dream lawn is getting rid of pests.
Fertilizing: Fertilizing is feeding your yard. We fertilize to ensure your soil contains the nutrients required for grass to grow thick and healthy.
Aeration: Aeration is the process of punching holes to open up space for roots to grow and allows the roots to spread out and grow stronger.
Seeding: Seeding introduces new grass to your lawn. We will seed patchy or brown spots based on the type of grass you currently have.
Having the best yard on the block takes time, energy, and professional help. Call us today and let our trained lawn service professionals get to work building you the yard of your dreams.
Cedar Falls's Secret Weapon To Complete Rodent Control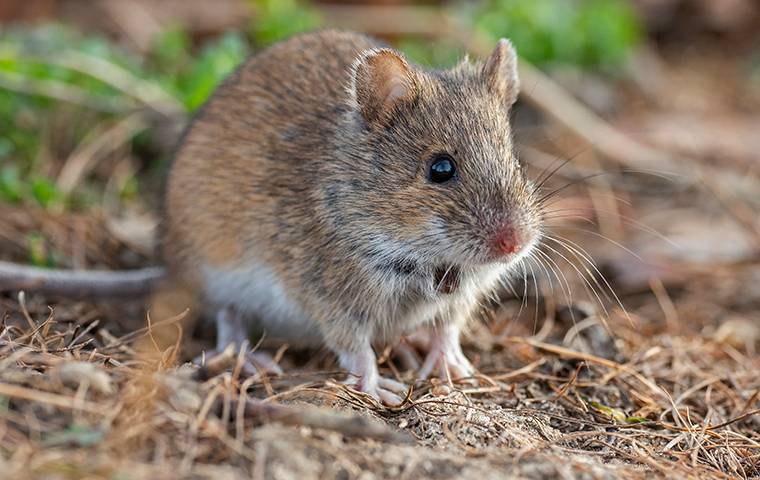 Rodents may look cute and friendly with little noses and fuzzy ears, but they are far from harmless. These nasty animals can spread diseases, introduce other pests like lice and fleas, and damage your home.
Because of how well rodents hide and how fast they breed, one of the best options for keeping rodents under control is to take steps to prevent them, such as the following:
Seal cracks and crevices around your home.
Store firewood at least 20 feet from your home.
Use rodent-proof material to screen vents, chimneys, and other openings.
Store food in airtight containers.
Keep garbage in bins with sealed lids.
Eliminate areas of excess moisture.
If you are already dealing with an active rodent infestation or want to ensure you are doing everything possible to prevent these pests, call us today. Our trained rodent control experts can quickly eliminate infestations around your home and help you take the necessary steps to keep them out permanently.
Commercial Pest Control In Cedar Falls
Running a successful business means doing everything possible to attract as many customers as possible and providing a safe, comfortable, and welcoming experience whenever they patronize your establishment. One thing that can ruin that experience quickly is a pest infestation. No one wants to eat in a restaurant with roaches or shop in a store full of ants and spiders.
The best way to keep pests out of your commercial property and away from your customers is to partner with us for commercial pest control. Because every business is different and has different pest control challenges, we will work with you to develop a customized plan that meets your business's exact needs and fits your industry's standards.
Don't let pests take over your business, drive away customers, and cost you money. Contact us today for commercial pest control you can count on.