Professional Pest Solutions In China Grove, NC
Incorporated in 1889, the town of China Grove, NC, is named after our infamous chinaberry trees. Today, we're known for our annual Farmer's Day celebration, and with a population of around 4,000, there are a lot of familiar faces around town. While most of those are friendly faces, there are some neighbors we don't want to see. We're talking about pests, of course, and they are present all year long here in China Grove. If you own property here, you're exposed to pest infestation, and the best way to protect yourself is to reach out to your local pest experts.
Welcome to Go-Forth Pest Control, your source for quality Rowan County pest control. We are a third-generation, family-owned company that has been in the pest control industry for more than 50 years. Whatever your pest control needs, we're here to help. Call us today for a detailed quote.
Home Pest Control In China Grove, NC
Your China Grove home should be the place where you and your loved ones feel the safest. However, household pest infestation puts that sense of security in jeopardy, and you deserve comprehensive home pest protection so you can feel safe in your own space. Here at Go-Forth Pest Control, we provide residential pest control and lawn care services that China Grove homeowners can rely on throughout the year.
Our pest control and lawn care services are guaranteed to give you the lasting protection that you and your loved ones deserve. In addition to our home pest control and lawn care services, our team provides TAP insulation services, and real estate termite inspections. Get in touch with us to discuss your residential pest control needs and we'll set up your initial inspection as soon as possible.
Why Now Is A Great Time For Core Aeration For Your China Grove Lawn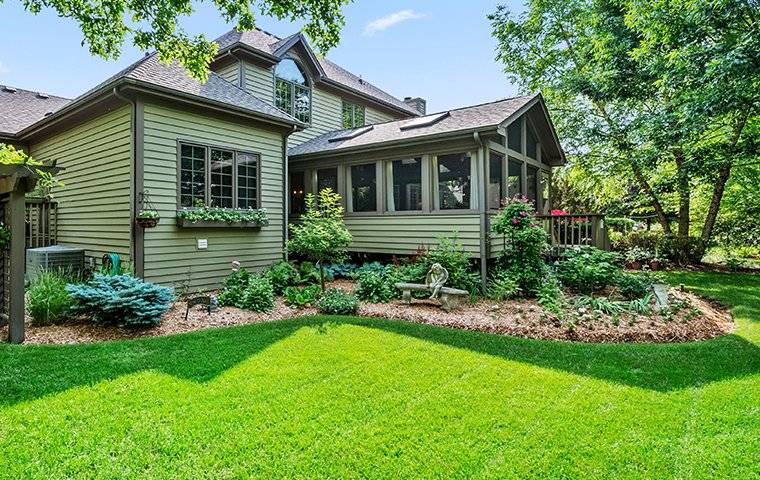 You may have heard the term "core aeration" when it comes to lawn care, but how much do you really know about it? Soil gets compacted in many different ways, such as foot traffic and the use of heavy machinery. Core aeration is a way to treat compacted soil, because when air and water can't penetrate the soil, the seeds and roots cannot survive.
Core aeration uses mechanized equipment to punch holes into the ground, creating fractures in the soil. This helps relieve the effects of compacted soil, allowing water, air, and nutrients to get in. So, why is now a great time for core aeration for your Chine Grove lawn? With regular access to air, water, and nutrients, your lawn will be in much better shape. The roots of the plants and vegetation are able to grow stronger and deeper into the soil, leading to a healthy, thriving lawn throughout the year.
For comprehensive core aeration services, you can count on the team at Go-Forth Pest Control. Our customized lawn care solutions are catered to your needs. We'll come up with the best approach for your lawn and your particular property, so get in touch with us today and we'll get started.
Importance Of Professional Termite Protection For China Grove Homes And Businesses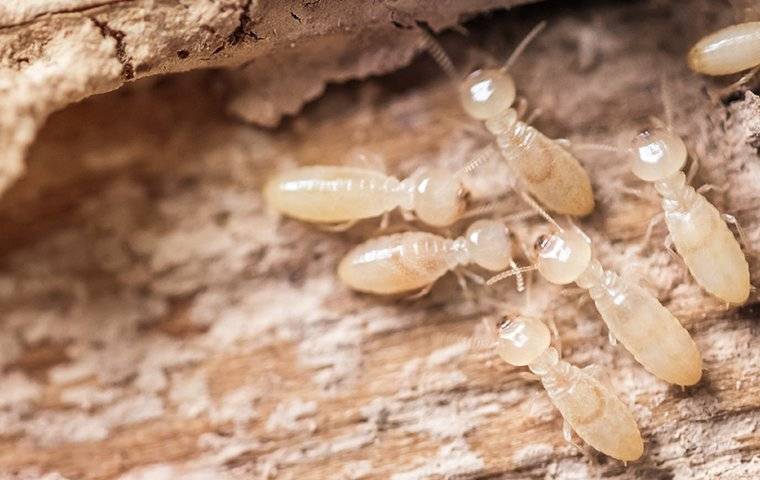 Termite damage is a large-scale problem, and local property owners should be careful. These pests are massively detrimental to the structural integrity of your home or business. They weaken the construction from the inside out by feeding on and burrowing their way through moisture-damaged wood. Additionally, termite damage can be a very expensive problem to deal with as well.
The NPMA estimates that U.S. home and business owners collectively spend over five billion dollars each year in termite repairs and prevention costs. While there are many prevention methods that you can try to approach termite problems, the truth is that none of them are completely effective on their own. To see real results and get the protection you deserve, it's imperative to reach out to a professional pest control company.
Now that you know the importance of professional termite protection for China Grove homes and businesses, you can take the right preventive measures. Call Go-Forth Pest Control today to address your termite control and prevention needs; we're here to help you.

Commercial Pest Control In China Grove, NC
Here at Go-Forth Pest Control, we work hard to keep the local community protected from pest activity. That includes keeping China Grove businesses protected from the large-scale consequences of commercial pest infestation. We've worked with a variety of facilities, including HOAs and property management, nursing homes, offices, and industrial complexes.
After finishing a thorough inspection, we'll come up with a detailed treatment plan to meet your needs. We treat both the interior and the exterior of the facility, catering to your circumstances and specific pest pressures. Once the initial treatment is completed, we return for follow-up to keep you protected in the long term. Our team is confident in our ability to provide year-round pest protection, guaranteed. Reach out to learn more about our commercial pest control solutions.